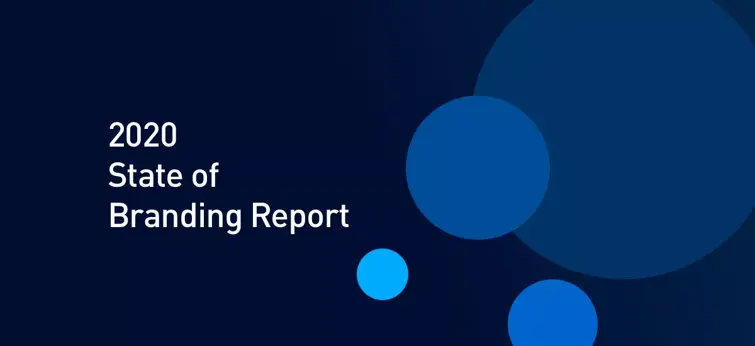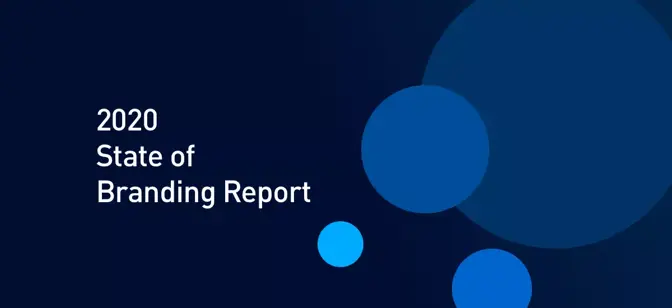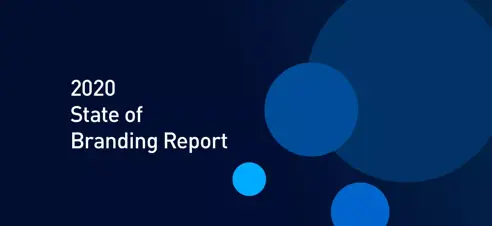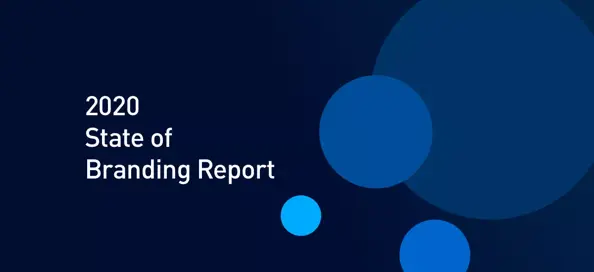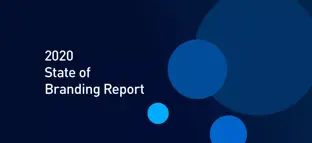 User experience seen as the strongest brand differentiator in 2020; brands wary about skills gaps in marketing teams
A new decade is upon us: what will be the trends and technologies to define branding and marketing in the 2020s?
Aiming to get to the heart of the biggest questions in branding today, Bynder x OnBrand has just released the State of Branding Report for 2020.
Together with independent research firm Survata, we surveyed 1,003 marketing and branding professionals from a range of disciplines and industries, revealing key industry insights to help you take stock of what matters most in 2020, so you can plan for the year ahead with clarity and confidence.
The report is divided into four themes that span the fields of marketing, tech, and creativity—topics and talking-points that we see as most relevant within branding today:
Creative Automation
Digital Sameness
The Martech Explosion
The Power of Brand
Below we've provided a teaser of some of the report's findings—to view the full report, check it out here.

Brand professionals see faster, more efficient content creation as the best use of automation within branding
Where do we draw a line when it comes to what can and cannot be automated? Is the frequent focus on speed, ROI, and "quick wins" dimming a much-needed creative spark that helps brands differentiate themselves from competitors?
Opinion seems to be divided on this topic according to our results: 56% of respondents believe that AI and automation will negatively impact their branding efforts in 2020, with just 24% seeing it as a force for good. However, 23% think branding can't be automated at all.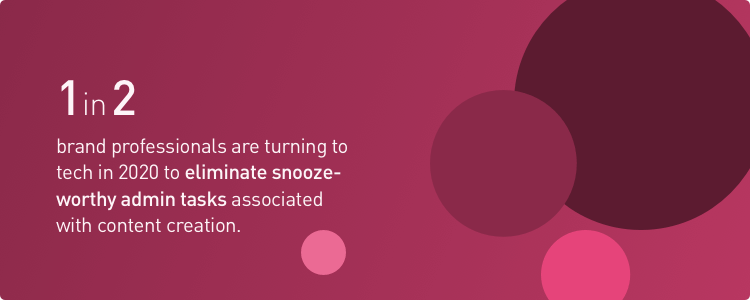 While the jury is still out on the vices and virtues of automation, our results revealed "creating content more efficiently and faster" to be the most popular use case for automation within marketing and branding efforts.
User experience seen as the strongest brand differentiator in 2020
Modern consumers have more authority and choice than ever before regarding their purchasing decisions, so it's no surprise that marketing circles are rife with experts preaching the importance of being "consumer-centric".
A Walker study found that by the end of 2020, customer experience will overtake price and product as the biggest brand differentiator. Our survey respondents seem to be singing from the same song sheet: user experience was revealed to be more effective than "superior product innovation" when it comes to standing out from the crowd.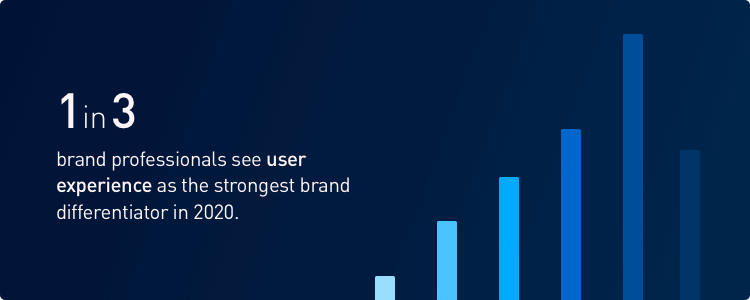 With that in mind, 1 in 3 respondents plan to optimize and/or improve their organization's UX this year in an effort to differentiate their brand, while just 15% are planning to employ brand advocates in order to achieve the same goal.
Content strategy is becoming increasingly intertwined with wider user experience goals, with our results showing 54% of those surveyed plan to invest more in branded visual content this year—continuing the upward trend from 2019 which also saw a year-on-year increase.
"Choice and data overload" cited as one of the biggest challenges as marketing becomes increasingly tech-focused
The state of affairs within the martech industry has been a contentious topic in recent years. While many have predicted the 'martech bubble' to finally burst and experience its own 'dot-com moment', the industry has experienced a year-on-year increase of 22% in comparison to 2019.
Trumping the bubble-bursting predictions, our data seems to support the wider growth of the martech industry: 68% of respondents aim to increase the number of martech solutions they use this year, and just 10% looking to reduce. Using Bynder for Digital Asset Management is a good start.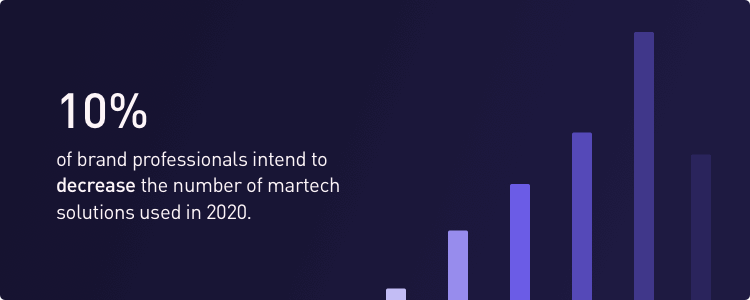 As marketing becomes more tech-oriented, the most frequently cited challenge was "skill gaps in the marketing team" that could enable organizations to effectively make use of their tech stack—with chatbots seen as the most overhyped technology of today.
There are also signs that the exponential growth of the industry has come at a cost, with the martech landscape becoming increasingly bloated: 40% of those surveyed were struggling with "data overload" and/or having "too many options to choose from."
Respondents reveal "growing brand awareness" to be the number one concern for their brand in 2020
What do consumers really value—and expect—from brands in 2020? A question seemingly on the minds of many of our respondents, with 43% citing "growing brand awareness" as the number one concern for their brand in 2020.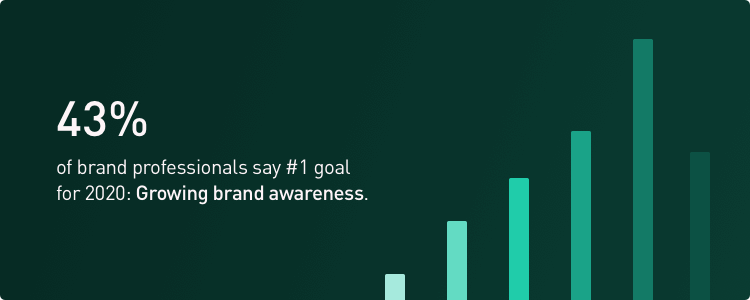 After all, the ever-evolving digital space has leveled the playing field for brands: those with the biggest budgets don't necessarily bring in the biggest audiences anymore. Instead, consumers are increasingly discerning about the brands they choose to support, gravitating to those that share the same values, foster transparency, and ultimately talk to them like a human, not a prospect.
Customers were also ranked as more important than marketers themselves when it comes to influencing a brand's reputation—another sign that a brand's marketing is largely carried by its consumers.
Get a glimpse into the current and future state of branding by viewing the full report below
---

---