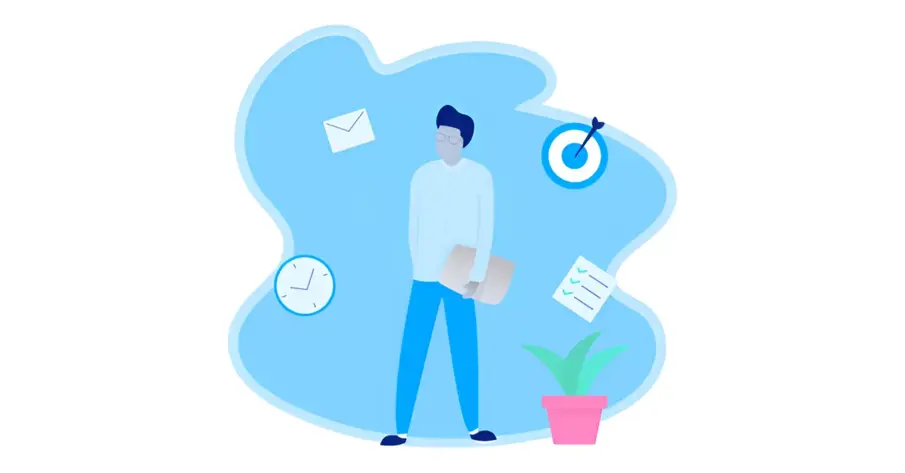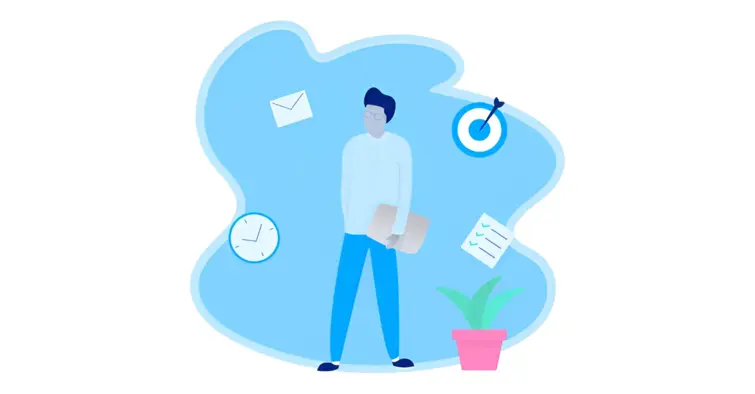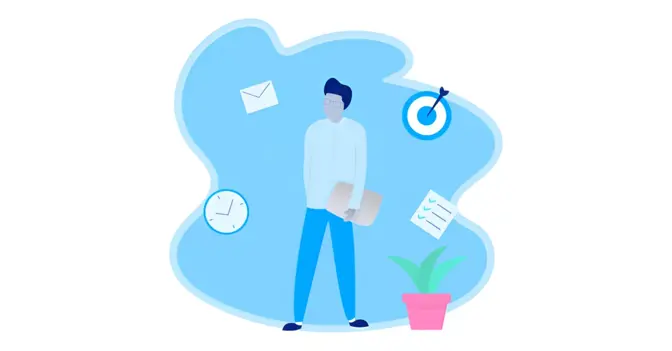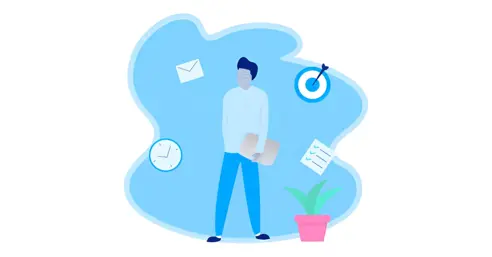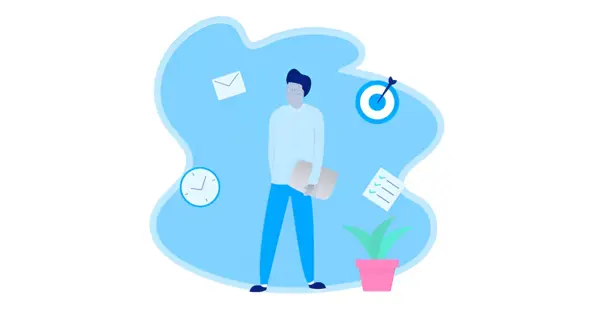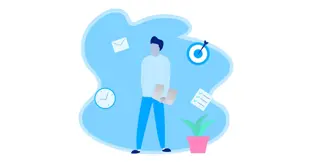 A significant challenge for marketing teams is achieving balanced efficiency: hitting targets and deadlines while producing quality work.
Most marketers and creatives, especially those who have worked agency-side, will be familiar with the classic production triangle: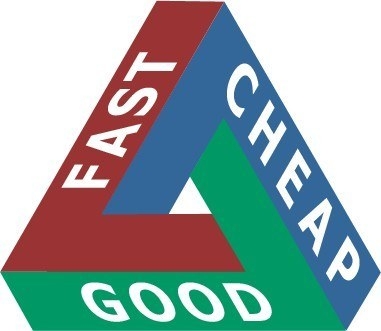 Supplement 'good' with 'on-brand', and you've summed up just a few of the daily struggles of close to all marketing managers. How do you...
Create content that goes live on time and within budget, while remaining perfectly compliant with your brand guidelines?
Go to market faster than the competition with omnichannel campaigns that feel fresh and bespoke—without employing expensive freelancers/exceeding agency hours?
Deliver killer campaigns that don't go one cent over budget—at the speed your customers demand?
From a customer experience point of view, delivering the right content at the right time, and in the right place, is key along the new, predominantly digital buyer journey.
But, too often, getting a campaign live—from first concept to final content—is a long and winding road paved with frustrating feedback rounds, ping-pong emails, administrative tasks, missed turns and misread signs. Your team's productivity and campaign turnaround time, as well as return on investment, can really take a hit.
That's why it's important to take stock of how you brief, produce, store and distribute branded assets, and identify any problem areas.
You'll likely find that bottlenecks arise during content creation. Breaking these starts with setting up processes that both enable and streamline communication and collaboration, and, most importantly, conform to how your team works. After all, creativity doesn't need to be chaotic!
Create more flow, with less work
Creating more assets, more often, and with more impact—while keeping resources constant—may sound like a pipe dream, but it's entirely possible with digital asset management (DAM).
DAM accelerates asset creation by providing a centralized content hub for all digital files (logos, images, presentations, videos, and more) and related processes and communications. The whole team works from the same page; enjoying anytime, anywhere access to the branded assets that are at the heart of revenue-driving campaigns.
And it's about more than just storage, of course—a DAM solution transforms the way you manage digital content, and even the way you work.
Download the ultimate DAM toolkit
Our project management module, Creative Workflow, is fully integrated with our core DAM (and all other modules) to create more operational efficiencies and seamless experiences.
In a nutshell, Creative Workflow streamlines and automates requests, reviews, and approvals for better creative and, ultimately, bottom-line results. Here's what's on offer...
Creative processes that drive collaboration
Centralize, organize and optimize communication between all stakeholders (internal and external) and make sure the latest assets are synced in your library.
In Creative Workflow, all requests are lodged via a standardized form; which lessens the likelihood of confusion regarding a task's purpose, deadline or team, and enables people to provide the information that's required and relevant to move a project forward.
With only 25% of creative projects starting with a brief, writing a great one will help you stay ahead of the pack from the outset—and reusable briefing templates makes this a breeze.
Configurable workflows
You're in the driver's seat—Creative Workflow lets you easily define your creative and collaborative processes and enable account users to make new requests with predefined tasks and responsible parties.
Managers need enough process or structure to keep things moving along and their team members well-informed and accountable, but not too much. We know that designers, in particular, just want to put their stylus to the touchpad and get on with, well, creating.
Creative Workflow helps you get this balance just right; and with a consumer-grade UX designers love.
Bynder has helped us streamline our workflow process enabling us to be far more efficient and increase our productivity.
Phil Devine
Senior Creative at
boohoo
Internal and external collaboration
Creative Workflow allows you to group projects and make them visible to your team and any relevant third parties, with defined permission profiles. You can even control how long a party has access to a batch of assets.
Working with colleagues from different teams, agencies, partners and contractors (especially when they're flung across several different time zones) can be challenging.
With Bynder, sharing brand, product or campaign assets is easy with our handy external uploader tool; which moves content from wherever it's created to wherever it's needed with a simple drag and drop.
Easily proof and approve designs and content online
Without needing to download a file, you can leave annotations on an asset preview and approve or reject work. Send it back for improvements, or store it in your asset library once it's good to go.
Other marketing managers are self-serving in the brand portal, saving my team a ton of time resizing images or sending the latest logo.
Michael Robinson
Creative Director at
Nautilus
Comments and annotations allow you to provide clear feedback and collaborate effectively during the review process by leaving comments and notifying team members at every stage.
Smart version control sidesteps any confusion about the multiple drafts floating around—new version uploads can be easily reviewed and compared side-by-side, then saved and synced.
Approvals are easy, too! You're able to make sure all the right people review and approve before closing out the project. Set a responsible person or group to ensure every box is ticked, and go to market with complete peace of mind.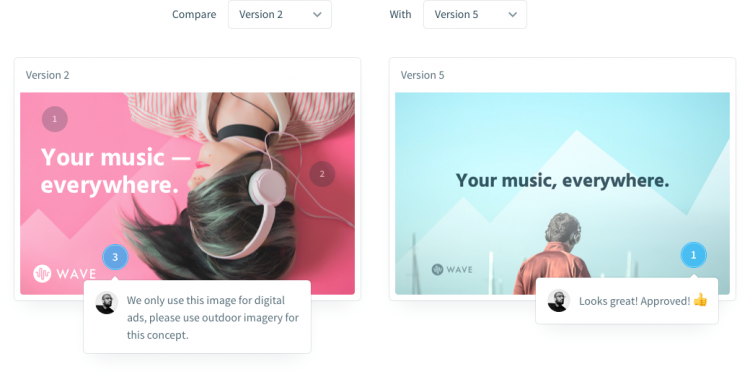 In an industry where speed often equals revenue, hitting monthly or quarterly targets rests on how fast your team can get work out the door. That's why a streamlined creative process is not a nice-to-have, or a win only for the actual content creators—accelerating time-to-market has tangible and significant business value.
Made for the modern marketer
Bynder helps thousands of marketing managers just like you create more branded assets, more often, and with higher ROI. See how.

More engagement, less management: the marketer's guide to DAM
---

---