Digital asset management integrations playbook
DAM + Integrations = a thriving brand
A brand is only as strong as its operations, and too often operations get dragged down by messy folders, pointless downloads, and restricted sharing. No brand is an island, but a disconnected tech stack can make it feel like that!
Download the playbook to uncover:
The DAM in the DX ebook: The ultimate guide to content lifecycle integrations
A quick and to the point one page brief on the benefits of a connected digital ecosystem. Great for pitching the C-suite!
An excerpt from Digital Asset Management For Dummies®, Bynder Special Edition: "Positioning DAM as the Foundation for Your Digital Ecosystem"
Recording and slides from the DAM Integrations webinar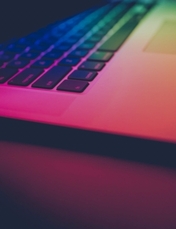 E-Book
Ultimate guide to content lifecycle integrations
In this playbook, we'll look at the content lifecycle for assets and how it fits into the overall ecosystem of how you get projects DONE.
We'll cover exciting possibilities for integrations like:
Get this document
Leave your details below to download this toolkit