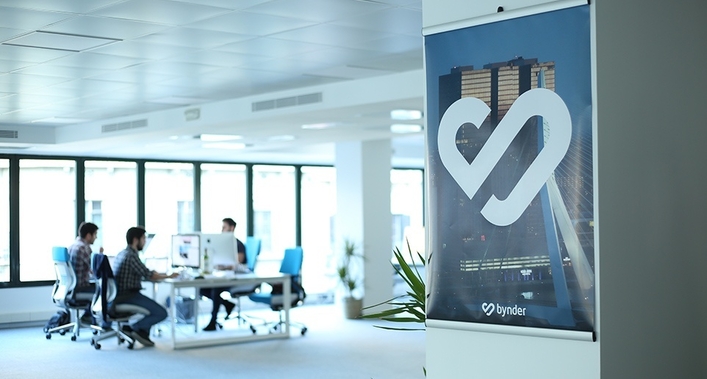 Bynder named a top digital asset management solution by G2 Crowd users
We're thrilled to announce that Bynder tops G2 Crowd's 2017 ranking of digital asset management software solutions as a "High Performer" this year!
This recognition is especially meaningful because it's based entirely on user reviews, and it reflects the tangible value that our global customers derive from our cloud-based platform every day.

The reviews are clear: users love Bynder for its ease of use. 100% of reviewers rated it four or five stars (82% gave it five stars).

Bynder's highest rated features include its optimization of media files—including images, video and audio—for loading, previewing, searching and editing; its strong performance and reliability, and its user-friendly web portal.

Here's a sample of what reviewers said:

Bynder is all about user experience: I am impressed most by the ease of use, sophistication of development and constant push to make it even easier and better

Bynder is an extremely user-friendly program, which allows everyone in my company access to essential assets and information. I love how easy it is to figure out the system, and how clear each instruction is given
It has empowered our marketers to be able to find things on their own, see the brand guidelines, and know what is already 'brand approved' in one place
The functionality offered by this platform is extensive... The possibilities really are endless and integrating all our marketing processes and assets in a single place is great
Check out Bynder's G2 Crowd profile for additional reviews and information on features, pricing and more.
Most importantly, thanks to all of our loyal users for the candid feedback. We're proud to support your marketing success.

---
Former Chief Marketing Officer
---