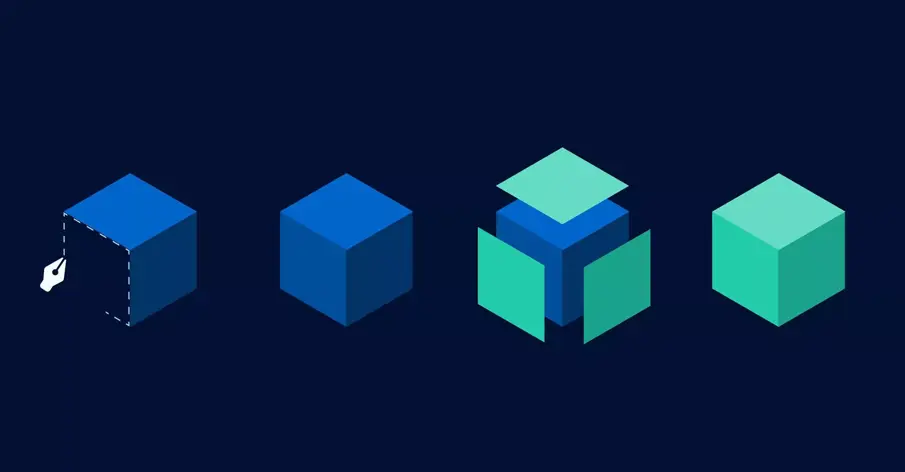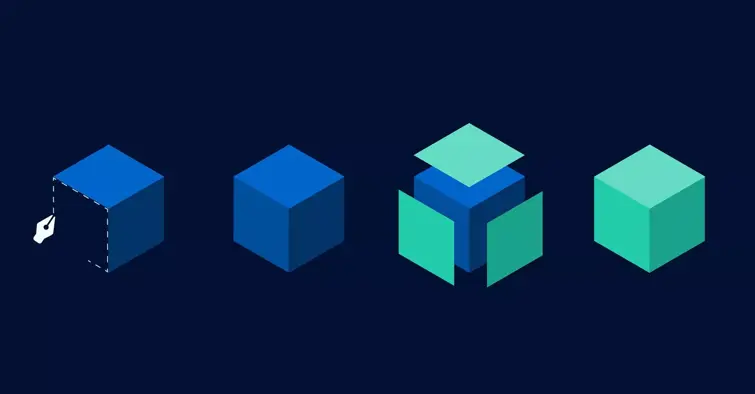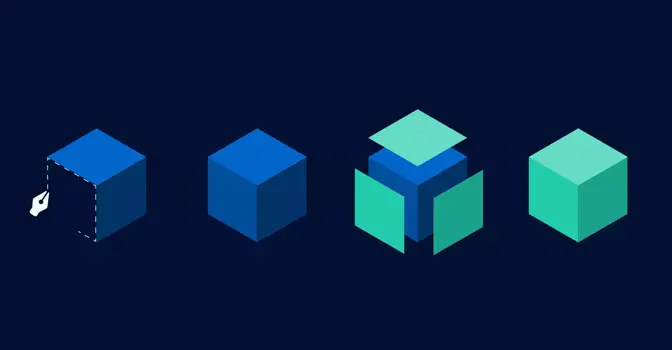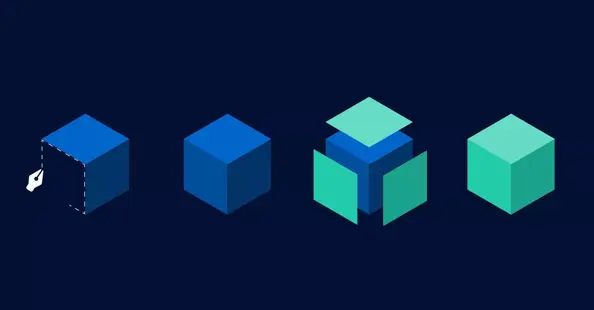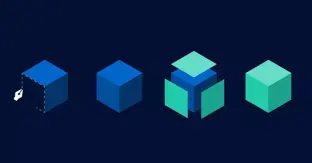 What's on the minds of marketers in 2021?
We recently published our annual State of Branding Report, which includes opinions and input from 1,600 marketers from five countries across various marketing functions. Every year, it yields actionable insights for other marketers to use in their marketing and branding tactics and strategies. For more trends in branding, read the first post in the series, which highlights key trends in branding around the topics of digital experience initiatives and transformations. In this post, we'll share some high-level insights from the report covering the topics of creative output and automation.
What are the most insightful trends in branding around the topics of creative output and automation?
Digital experience initiatives and the events of last year resulted in a wild increase in the demand for content across marketing organizations. One of the most interesting insights from the report this year—which we'll cover later in this post— was the diverse set of tactics marketers plan to use to keep up with the demand for content. We'll also look at what marketers are most concerned about in 2021, what's wasting time, and finally, show you why marketers have warmed up to automation this year.
Trend 1: Capturing attention is the NUMBER one concern for marketers right now.
It's wild to think that our attention spans could possibly shrink even more, but yet, they have. The three biggest concerns for marketers this year are: reaching audiences on increasingly crowded digital channels, keeping up with creative content requests, and maintaining brand consistency. The challenge for marketers is, of course, doing all these things well at the same time.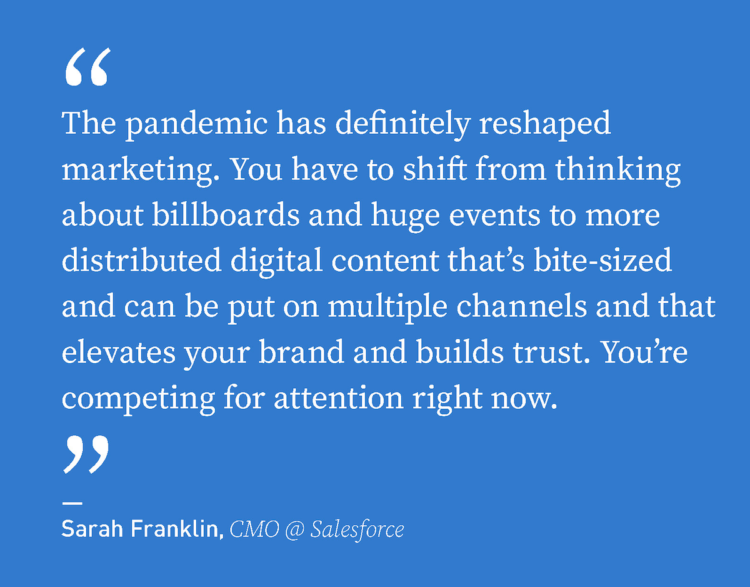 And there's no shortage of tactics when it comes to how marketers will meet the challenge. Marketers plan to employ a diverse set of tactics to keep up with demand, all of which could potentially also have a positive impact on capturing customer attention and increasing brand consistency:
52% plan to increase their technology budget to scale content creation

51% plan to use technology to automate creative production tasks such as format, size, and copy changes

48% plan to increase collaboration with external agencies and freelancers

48% plan to increase headcount to accommodate the number of requests

45% plan to repurpose customer and partner content in more ways

2% have no plans to change the way they approach content creation in 2021

1% are unsure if they plan to do any of the above to address growing content demands this year.
Trend 2: Opportunities for automation present themselves as marketers identify biggest time wasters
Marketers at the CMO or VP-level say customizing assets to channel is the biggest time-waster in their marketing department. These variations of assets are needed to fuel personalization, which marketers reported is STILL the most effective way to connect with customers.
But do the people creating the content (the designer, the videographer, etc) agree?
Not exactly, but the response is similar. Marketers in content creation roles (e.g., the designer and videographer we just mentioned) say one-off requests are their biggest time-wasters. The finding makes sense as content creation work can sometimes require deep focus. One-off requests may be simple, but they add up over time and ultimately distract from deep work.
So whether it's a manual, repetitive design change, or a one-off, unplanned request for creative, the burden falls on the creative team to simultaneously carve out time for deep work—while keeping the creative production workflow moving forward.
Our survey yielded some fun responses too. Next time you find yourself in a meeting that could have been an email, feel comforted because you are not alone. 13% of marketers agree: The meeting actually could have just been an email. And a sassy 4% of marketers reported they don't waste any time. Either you don't believe them, or you want to be them when you grow up.
Trend 3: Marketers lean into automation so they can work on more strategic, creative projects
Automation? Yes, please. Marketers really warmed up to automation. Over half of marketers said automation would increase the efficiency of their branding efforts, free up time for brand team members to focus on more important tasks, and, ultimately, improve brand consistency. We also asked marketers what they wish they did more of. The number one response? Take on more strategic, creative projects.
The promise of handing off manual creative production tasks to technology no longer feels like something for the future because it's possible today. And it also feels more urgent than ever, given how increasingly difficult it's becoming to capture attention on crowded digital channels.
To see what marketers think the best use of creative automation is for branding and marketing purposes, check out the entire State of Branding Report.
Click here to read the full 2021 State of Branding Report 👇
---

---