Welcome to the annual Bynder Spotlight Awards, a celebration of Bynder customers achieving amazing things with their DAM platforms. From creating powerful, engaging content experiences to driving unparalleled business growth, there's a lot to shout about in this year's edition.
In 2023, content is very much front and center, with brands going above and beyond to claim their space on the timelines and feeds of their customers. More content is being created than ever before, and competition for customers' attention is an ever-increasing reality. Leading brands tackle the challenge of content proliferation with a perfect harmonization of content at scale, centralized tools and systems, and the ability to act fast to meet their audience where they are.
And it's these leading brands that find themselves shining brightly under the spotlight of this year's awards, standing out for their commitment to getting the most out of the tech that fuels their content strategies and businesses.
From our community of 4,000+ customers, our spotlight illuminated 12 nominees before an expert panel of judges deliberated and chose the winners.
The five awards up for grabs this year are:
Content Experience
Innovation
Creativity
Business Impact
Best DAM Deployment
And the winners are…
Read the winner's stories, and explore more about what made them stand out.
Content Champions
We want to take a moment to shine a spotlight on our Content Champions. It isn't easy creating exceptional content that cuts through the digital noise.
View the content champions
Last year's winners
From building brand new taxonomies to delivering powerful, fully-integrated digital ecosystems, get inspired by these tech-driven deep dives.
View last year's winners
Jugded by our experienced panel
Our judging panel has fine-combed through the details to pick out brands that have excelled in one (or more!) of five key areas.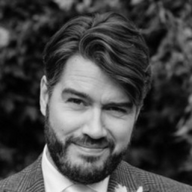 Maarten Evertzen
Managing Director, VIM Group
Kristina Huddart
DAM Specialist & Consultant, Huddart Consulting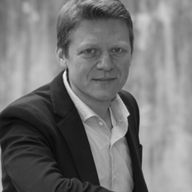 Eddy Smets
Managing Director, Catena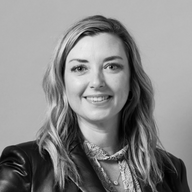 Brooke Cunningham
Chief Marketing Officer, inriver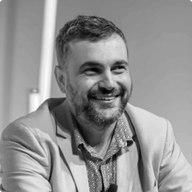 Wassem Kawaf
Global Marketing Executive & Customer Experience Leader
Key areas
The inaugural Bynder Spotlight Awards shine (you guessed it, a spotlight!), on the achievements, innovations, and successes of some truly stand-out customers.

Content Experience
This award recognizes a genuinely outstanding effort to transform customers' interactions with the brand by consistently providing exceptional content experiences throughout the customer journey.

Innovation
This award is given to those who display an unparalleled level of ingenuity in utilizing the Bynder platform to adopt new ways of working and revolutionize existing ones.

Creativity
This award is given in recognition of a brand that has turned its Bynder ecosystem into a creative hub to help create marketing efficiencies and allow communities to unite, create, and thrive when it comes to marketing efforts.

Business Impact
This award is given for displaying excellent performance in the use of Bynder to drive revenue and save costs, all while delivering solid results in brand marketing efforts.

Best DAM Deployment
This award is given to a brand that has showcased the true potential of effective DAM deployment in the tech stack of their organization, and excelling in all of the other four award criteria.