About us
Our vision is to inspire brands to thrive through exceptional content experiences.
It was 2013, and clients of Label A, Chris Hall's marketing and development agency, needed a better way to share marketing content. The clunky, first-generation digital asset management systems run by their IT departments were too slow and hard to use. So we created Bynder, the first DAM delivered as pure SaaS and designed for intuitive ease of use. This transformed the industry by making it easy for brand and creative teams to provide the right, on-brand assets across the enterprise. Today, as digital transformation accelerates, Bynder leads the evolution to the 3rd wave of DAM: the creative content engine that brands need to power personalized digital experiences.
Bynder's 550+ employees, known as "Byndies", together constitute the world's most extensive pool of digital asset management expertise. Working from offices across nine time zones, Byndies use this knowledge to ensure the success of each and every brand we work with. While working, we strive to create a culture that gives everyone the freedom to be their authentic selves. We embrace our diversity because differences in background, experience, and perspective make Bynder even better.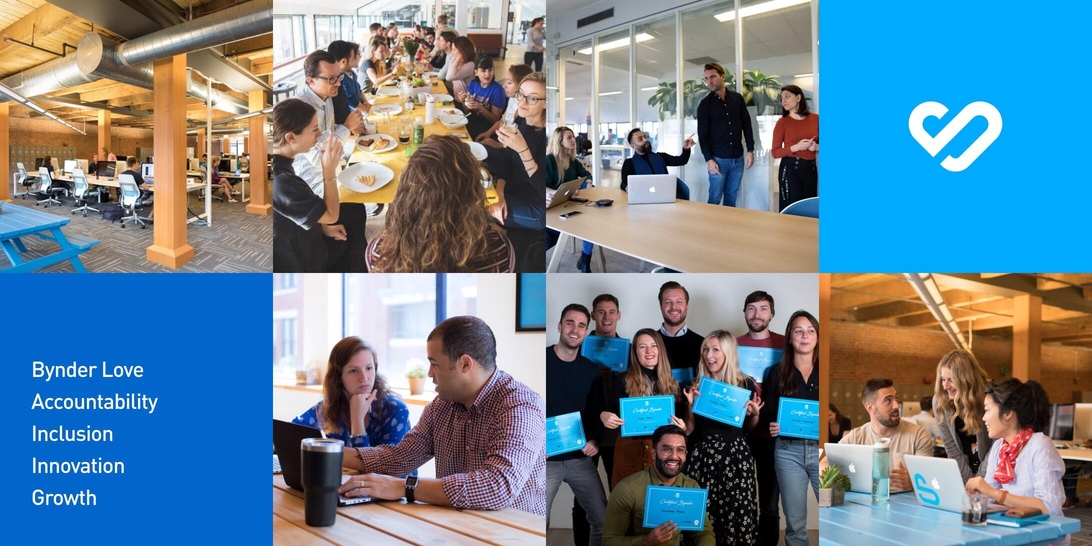 ---
---
Offices
Check out our offices
As our services evolved and the company grew, Bynder quickly expanded from the Amsterdam HQ into offices in Boston, San Carlos, Rotterdam, Barcelona, London and Dubai. Feel free to visit any one of our teams for a personal demonstration, or simply to enjoy a cup of coffee whenever you're in the area. We sometimes have cupcakes too!
See what Bynder can do for you