About us
Our vision is to inspire brands to thrive through exceptional content experiences.
Brands looking to differentiate themselves now need to do more than just ensure a seamless digital experience. They need to deliver exceptional content experiences, consistently across a variety of channels and touchpoints. Bynder's powerful, intuitive, and deeply integrated DAM platform unifies and transforms the creation, management, and distribution of marketing assets.
As founders of, and the leader in SaaS DAM, we aim to empower our customers to conquer the complexity and chaos of proliferating content with the most richly integrated DAM platform.
Over the last decade, Bynder has grown into a thriving global business with a customer base that includes 20% of Fortune 500 companies. Today, Bynder provides a global solution, serving 1.7 million users across 4000+ brands worldwide.
Bynder's 550+ employees, known as "Byndies", constitute the world's most extensive digital asset management expertise pool. Working from offices in eight different cities across the globe, Byndies use this knowledge to ensure the success of each and every brand we work with.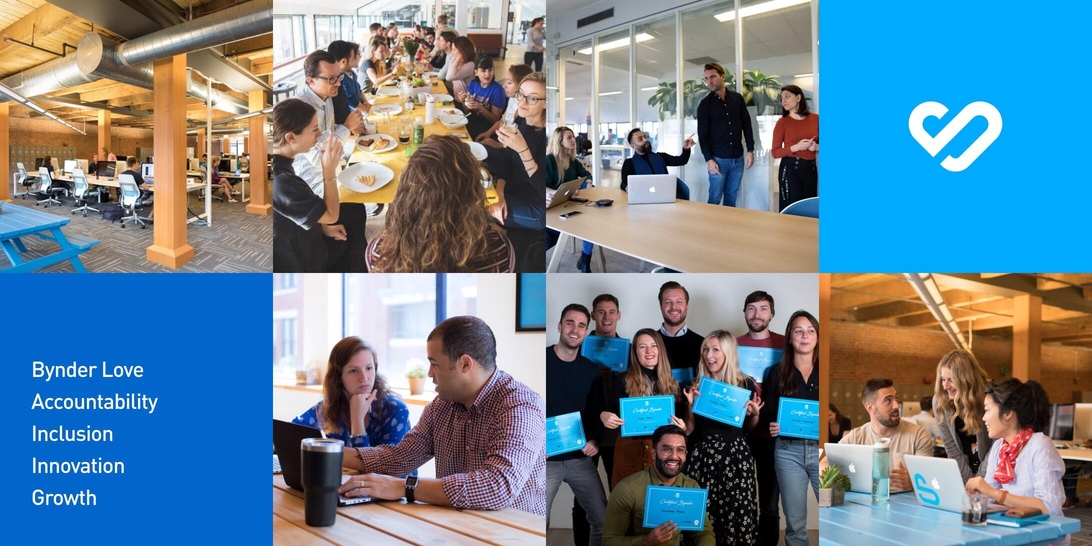 ---
---
Offices
Check out our offices
As our services evolved and the company grew, Bynder quickly expanded from the Amsterdam HQ into offices in Boston, San Carlos, Rotterdam, Barcelona, London, Melbourne and Dubai. Feel free to visit any one of our teams for a personal demonstration, or simply to enjoy a cup of coffee whenever you're in the area. We sometimes have cupcakes too!
See what Bynder can do for you