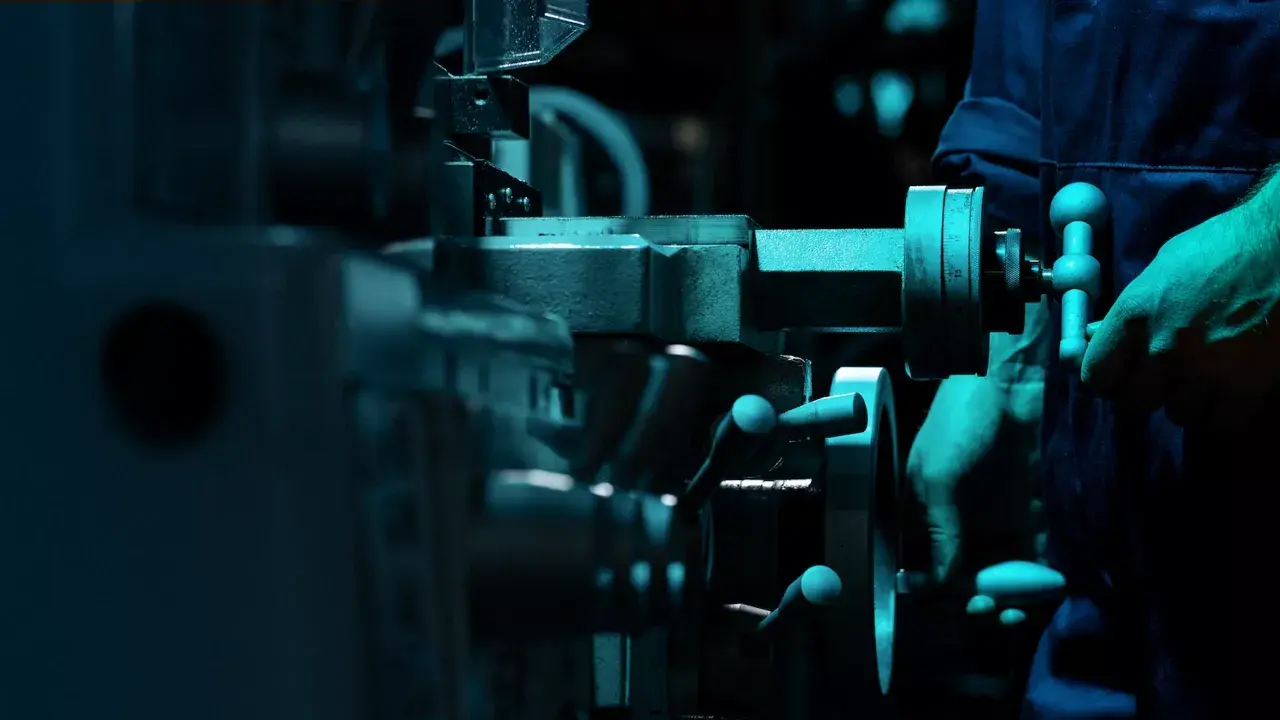 Industry
Bynder for Manufacturing & Automotive
Missing a critical cog in the wheel of your marketing operations?
Bynder's digital asset management solution centralizes your marketing efforts to streamline collaboration, safeguard brand reputation, and ultimately maintain a competitive edge in today's digital-first marketplace.
Book a demo
How Bynder helps manufacturing and automotive brands
Collaborate efficiently; internally and externally
Bynder functions not only as a central digital workshop for internal stakeholders, but also as a third-party enablement portal.
More on Digital Asset Management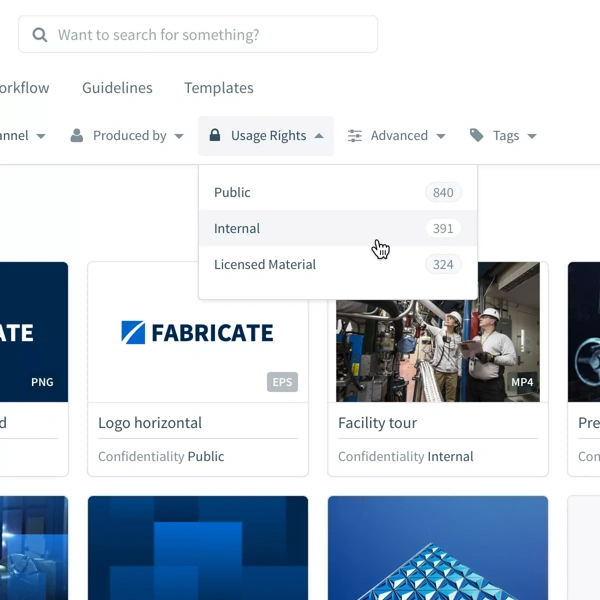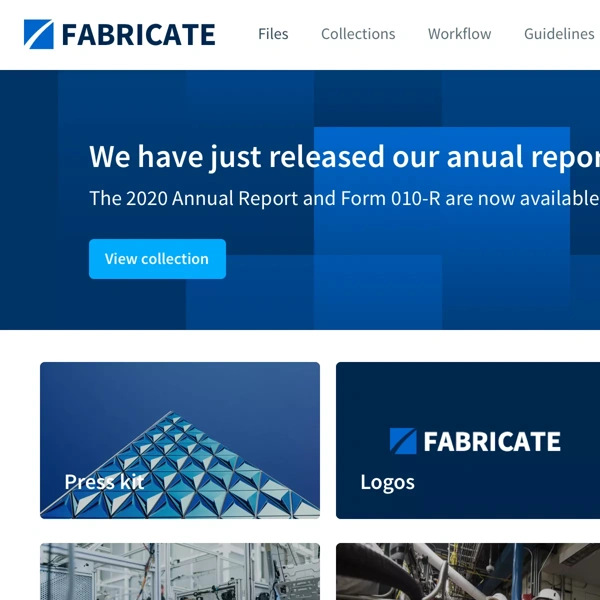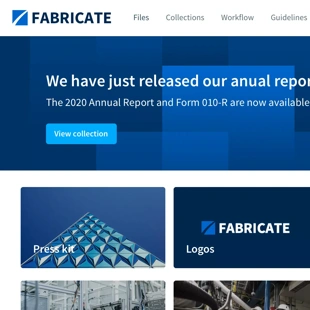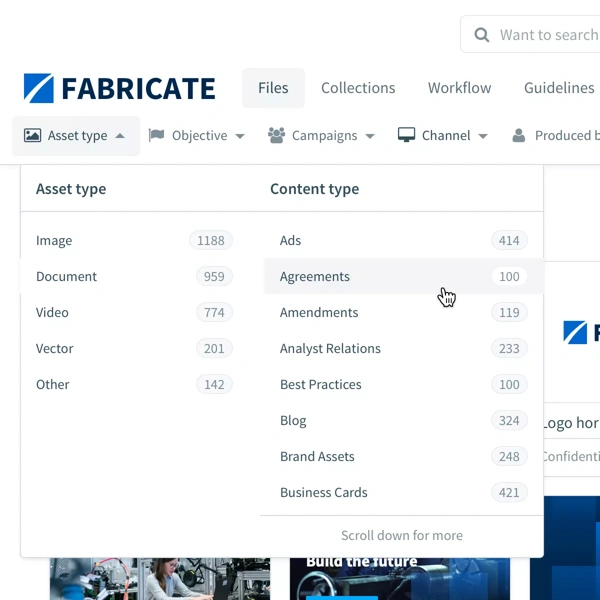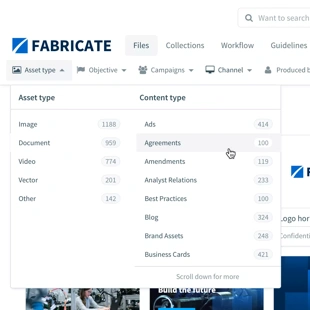 Tailored access and usage rights for dealers and distributors to access the assets they need, while maintaining security and control.
A branded homepage designed your way, providing simple shortcuts to the right materials for the right market and audience.
A file taxonomy matching the "lingua franca" of your brand, ensuring intuitive file-searching for everyone.
The challenge
Slow file transfers, back-and-forth emails with corrupt attachments, file-size limits, and/or upload errors are a frequent occurrence when distributing content.
Our solution
Simple, secure content distribution
Our built-in file-transfer solution Bynder Express provides fast and secure sharing from your desktop, both internally and externally, without compromising confidentiality.
With our Collections feature, you can send large, hi-res marketing assets in bulk straight from the DAM while tailoring access/usage rights for recipients, providing complete control over how assets are leveraged.
How secure is Bynder?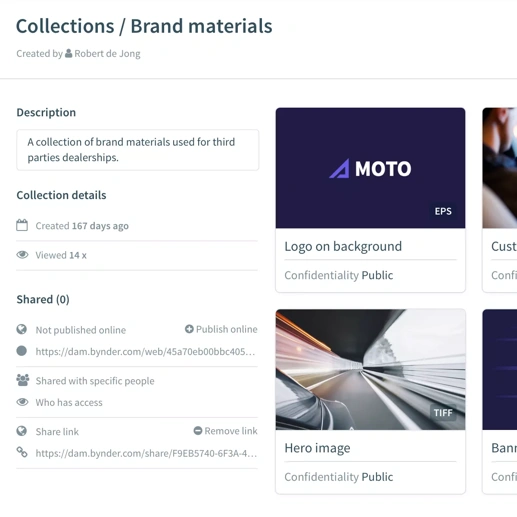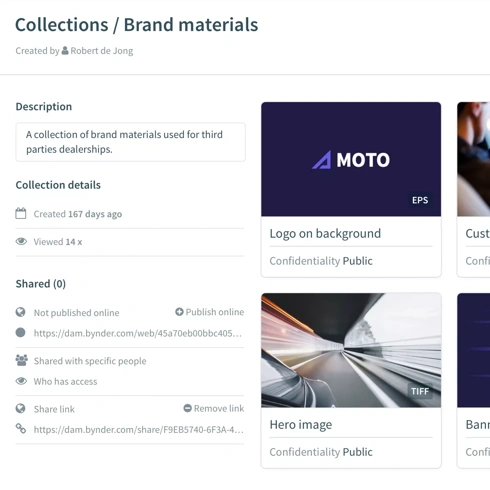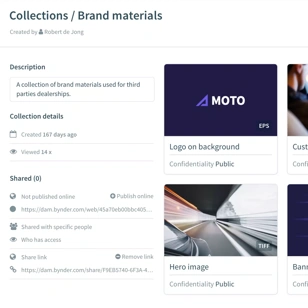 The challenge
It's difficult to communicate brand guidelines and ensure correct content creation/usage for regional campaigns and product launches.
Our solution
Ensure brand consistency across all markets
Bynder's Creative Workflow gets everyone on the same page to approve both global and regional campaign collateral prior to launch. That way, everything published is on-brand, on-time, and up‑to‑date.
To remain innovative, you must remain adaptable. Our Brand Guidelines module provides an interactive brand 'rulebook' that can be easily updated in line with new innovations, business models, and brand positioning.
More on Brand Guidelines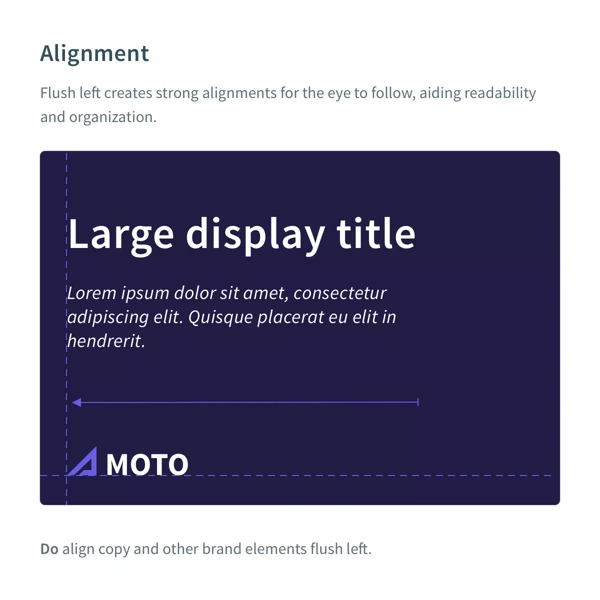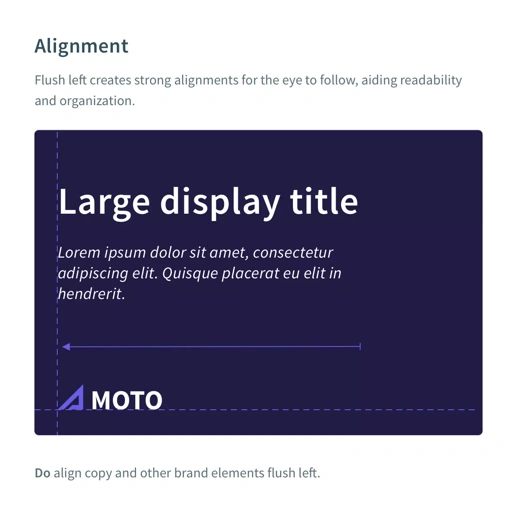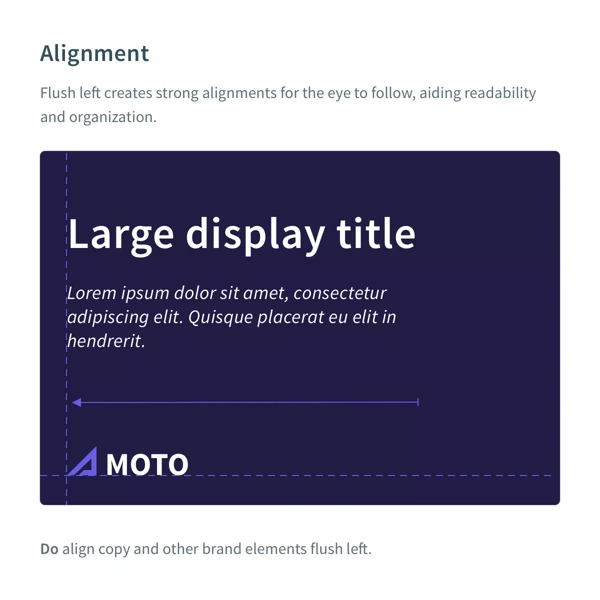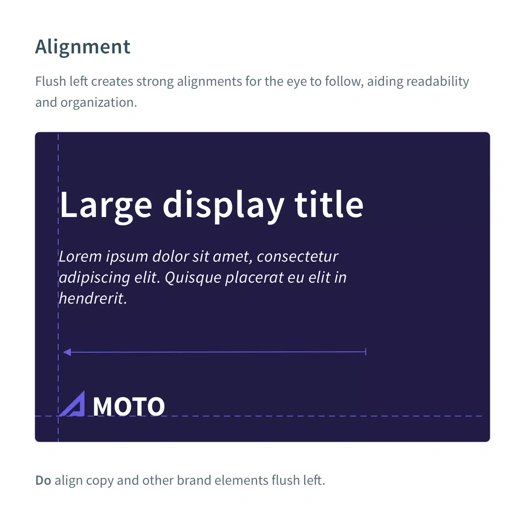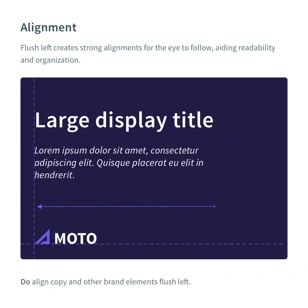 Scale your digital presence with creative shortcuts
Bynder's creative templating functionality harnesses the powers of automation to scale and create content in high-volume.
Whether it's for partner enablement or a product launch, create multiple asset variations for each market, language, channel, and format—without needing specialist skills.
Once assets are created, Bynder's integrations automate the distribution of assets to ensure the right assets are on the right channels at the right time.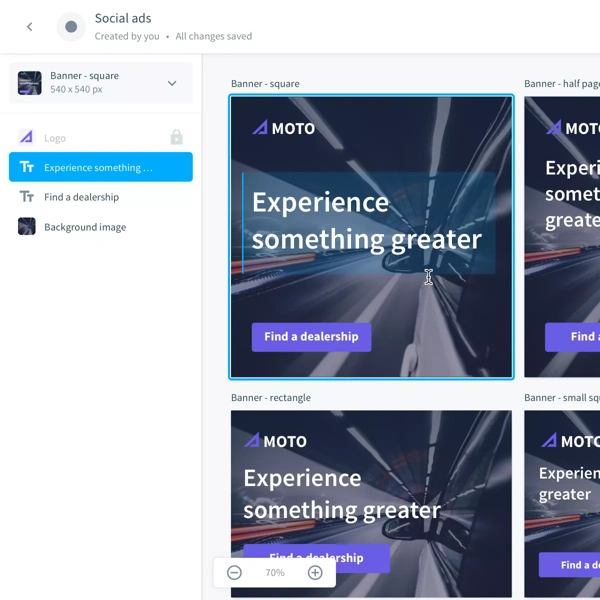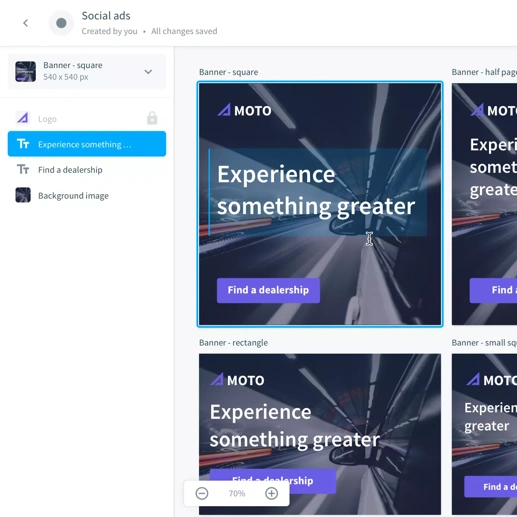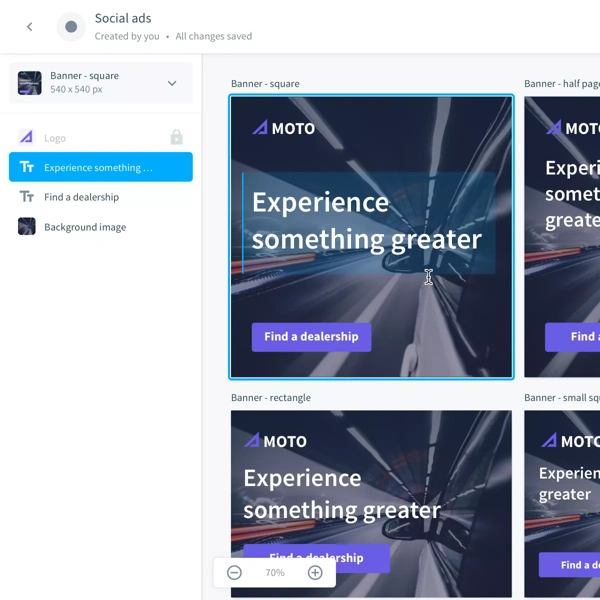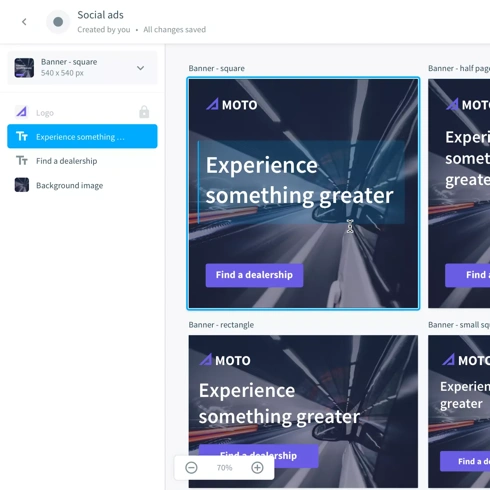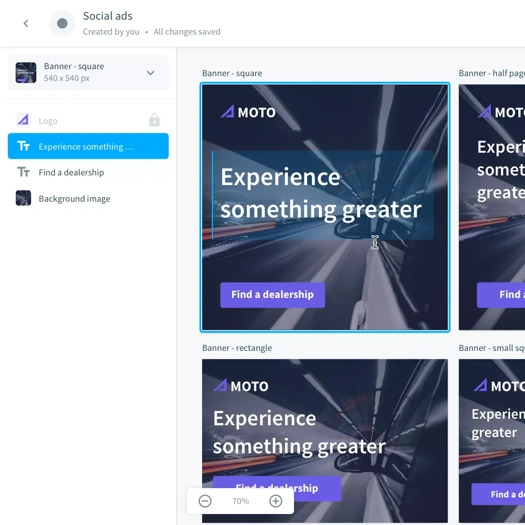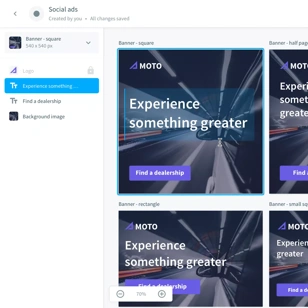 ---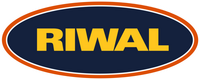 Bynder helps us maintain a more consistent brand and ensure that published content conforms to our brand identity.
Read their story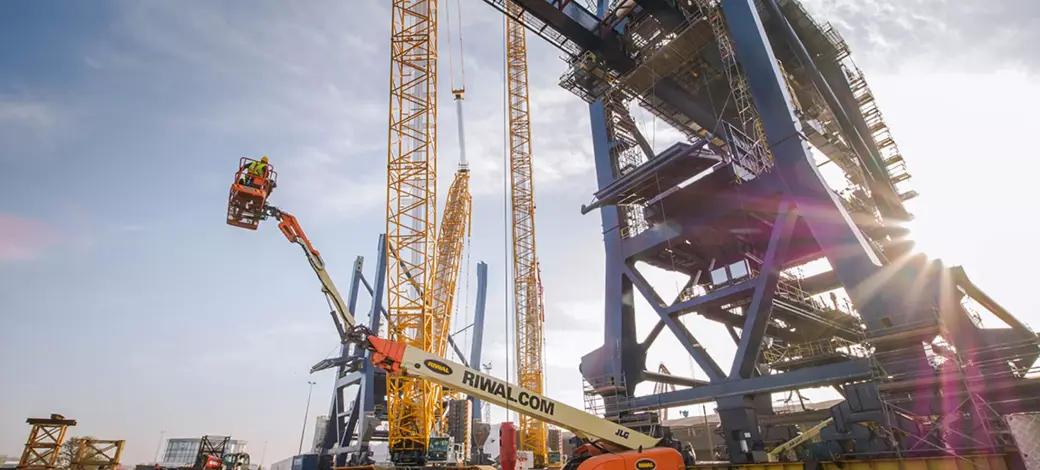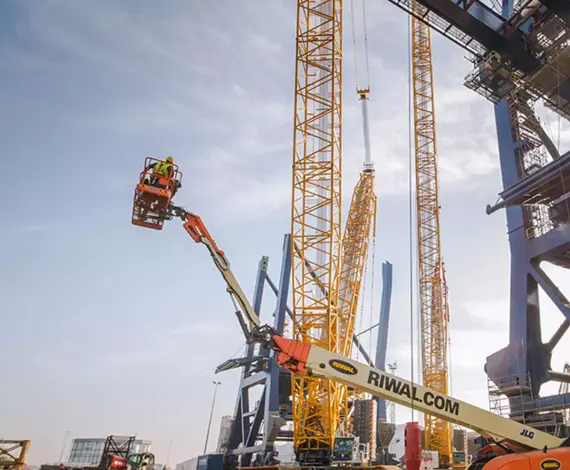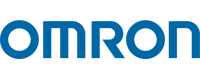 The ability to filter and use the search engine power of Bynder allows me to quickly find old versions of documents that I need to update. With Bynder, I can upload a 3GB software file easily.
Read their story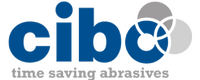 Our marketing team is much happier. Since we started using Bynder, finding and sharing our assets is a breeze. Our customers can always have access to the right version of an asset exactly when they need it.
Bart Strouven
Marketing Manager
Read their story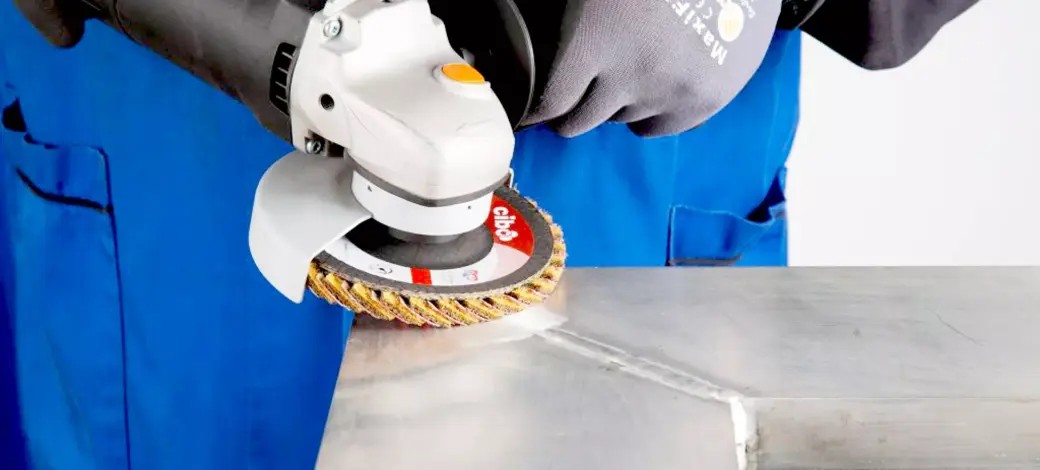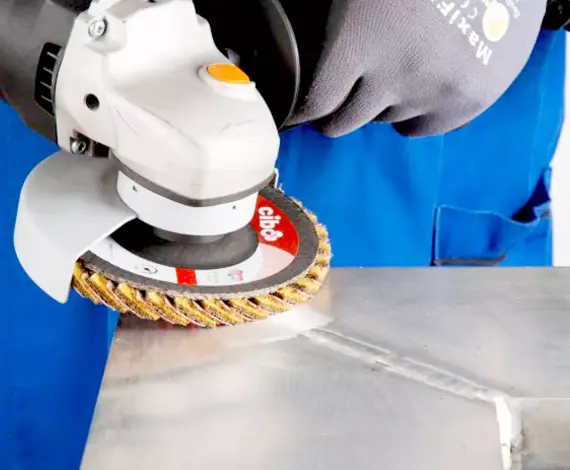 ---
---
Curious how Bynder can help your brand?