Team
Digital Marketing
Digital asset management is a must-have for the modern digital marketer. Functioning as the digital workshop of your martech ecosystem, Bynder enables you to deliver brand-consistent, omnichannel digital experiences from one central location, so you can stay one step ahead in the fast-paced digital race.
Book a demo
How Bynder supports digital marketing
The challenge
There's no central location to find up-to-date, brand-consistent marketing assets in the right formats for the right channels.
Our solution
A one-stop-shop for digital content
Whether it's for a new multi-channel marketing campaign or a social media ad, Bynder provides a central source for all your marketing materials.
With an intuitive interface that communicates usage rights and Brand Guidelines functionality to ensure you're always creating and using assets correctly, you can finally spend more time on marketing, and less time on admin.
More on Digital Asset Management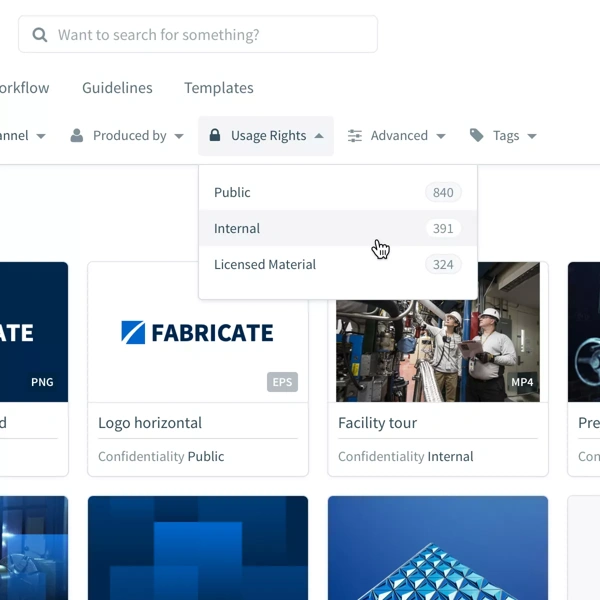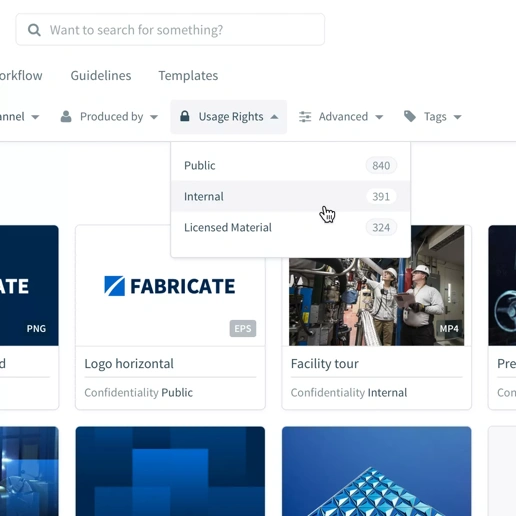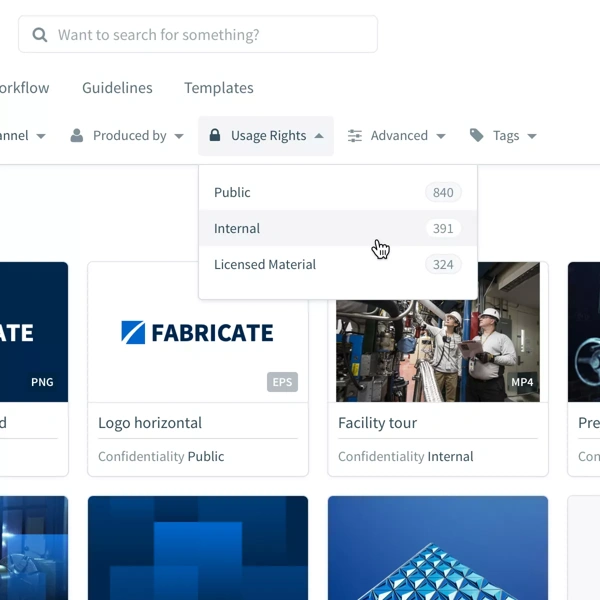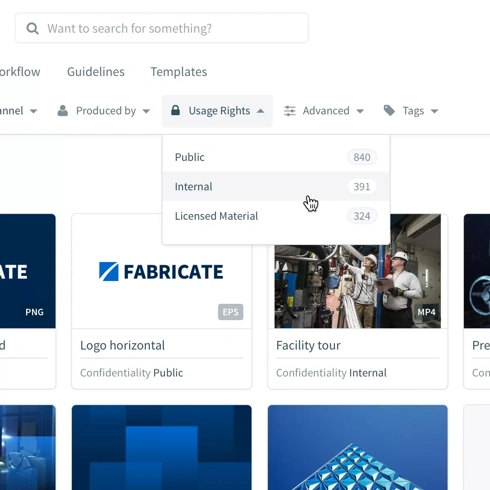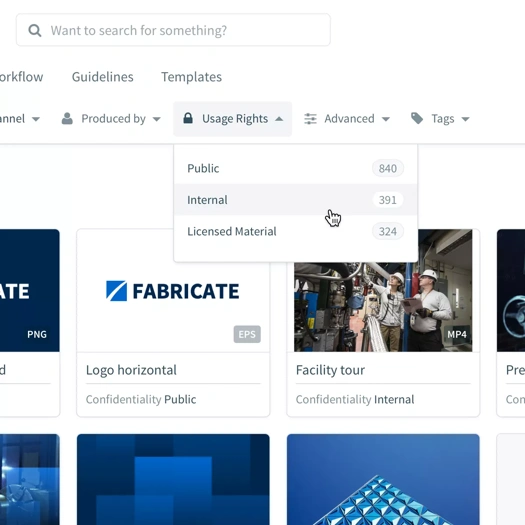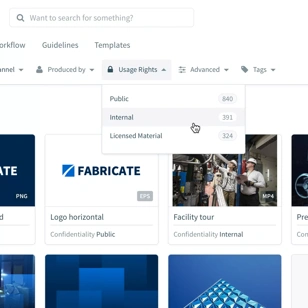 The challenge
It takes too long to create, adapt, and publish content, which limits the performance and optimization of digital marketing campaigns.
Our solution
Go to market on your terms
Don't wait for your designers to get content created and campaigns launched. By using pre-made, editable brand templates, digital marketers can create brand-consistent images, ads, banners and even videos for different languages, channels, and testing strategies in mere minutes—no specialist skills required.
More on Digital Brand Templates






The challenge
Publishing, analyzing, and optimizing content across all digital touchpoints results in repetitive, manual work.
Our solution
Publish and optimize with ease
Whether it's social media plug-ins, video platforms, or web analytics, Bynder integrates and connects with the tools and channels you rely on daily to publish content directly from the DAM, optimize campaigns, and track performance.
We're the central source for content at the heart of your wider martech toolbelt, maximizing the ROI of your marketing assets and activities.
Check out our Integrations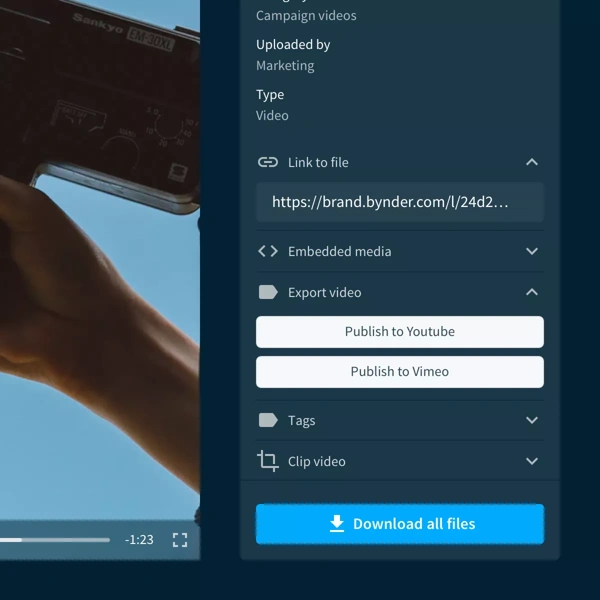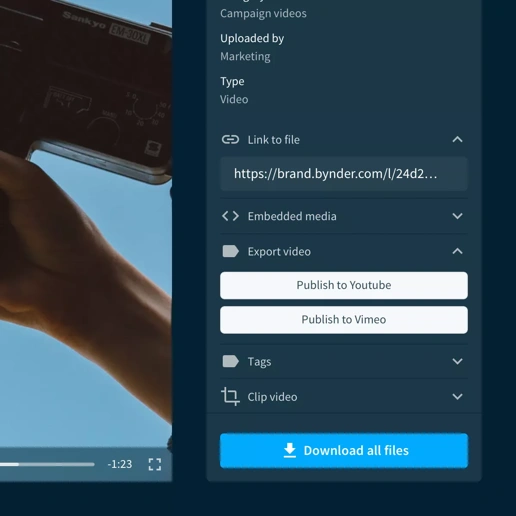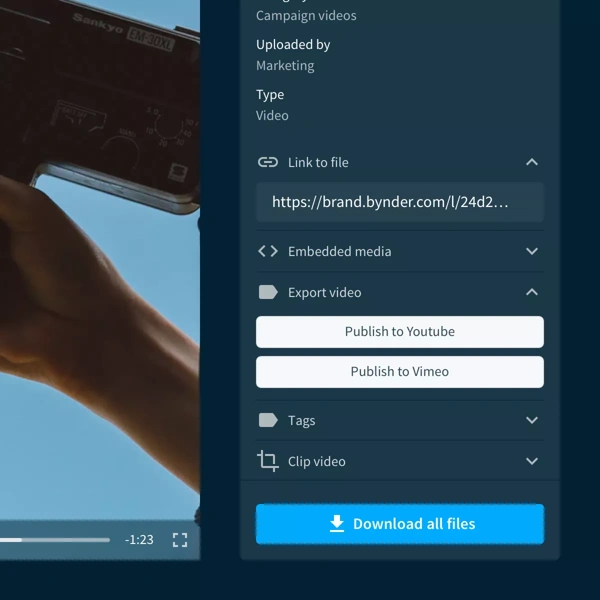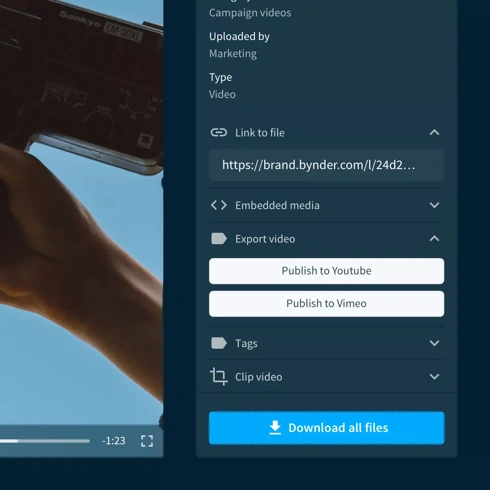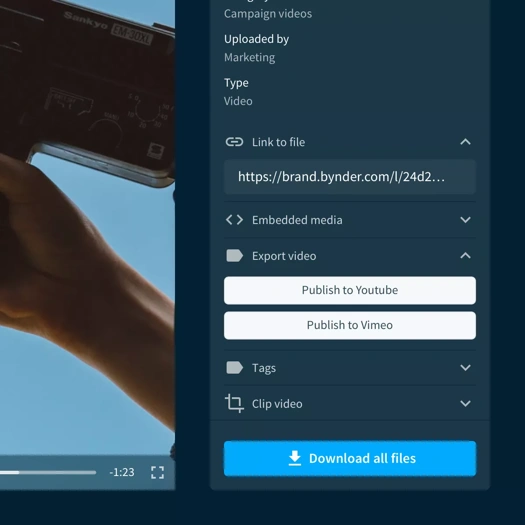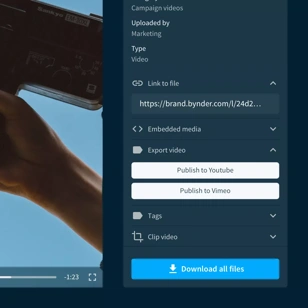 ---
---
Why do digital marketing teams need digital asset management?
With consumers and marketers alike spending more and more time communicating and creating content in the digital space, it's becoming increasingly challenging for digital marketing teams to manage their growing number of digital assets, often lacking the structure and relevant digital marketing tools such as DAM that allow them to maximize the potential of their content effectively.
The possibilities for marketing to global audiences are endless, but reaching intended audiences effectively and efficiently without having the right digital files at your fingertips can be difficult. Organizations—regardless of size—need to be where their customers are. The challenge is that the customer is typically everywhere—across devices, channels and touchpoints. Digital marketers manage hundreds, if not thousands, of pieces of content—from logos, images and video to brochures, whitepapers, presentation decks and more. By enabling digital marketers to centralize all these digital assets in one location, they can save time and resources for higher-value work.
In the context of increasing technological automation that helps organizations to meet the marketing demands of the fast-paced digital race, digital marketers leveraging digital asset management are able to speed up content and campaign lifecycles, streamline the distribution of content to relevant digital touchpoints, and automate manual, repetitive tasks.
If you'd like to learn more about the features and functionality of digital asset management, check out our DAM for Dummies guide.
What are the benefits of digital asset management for digital marketing activities?
From finding and distributing brand-consistent social media assets for your next ad campaign to checking up on the latest brand guidelines, digital asset management solutions provide a whole host of benefits for digital marketing professionals—and can be tailored accordingly to your team's specific needs.
But generally speaking, DAM provides a central portal for digital marketers to find, use and distribute marketing assets in the right formats to the right digital touchpoints, automating much of the manual admin work that is often associated with content management. But talking practically, how exactly does digital asset management benefit digital marketing professionals?
---
Curious how Bynder can help your team?