Industry
The digital home for 1800+ industry-wide brands
From educational companies to not-for-profits, we've helped transform brand operations for over 1800 global businesses.
For every one of them, our in-house experts have created a solution that is tailor-made to their unique use case, needs, and goals—and we'll do the same for you.
How Bynder can help your brand
---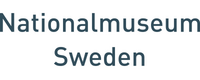 We now have consistent, accurate, and readily available images and assets thanks to Bynder. This has helped us to really deliver on our core mission to preserve cultural heritage and promote the interest and knowledge of art.
Read their storychevron_right
---
---
Curious how Bynder can help your brand?