Webdam features
Webdam has a comprehensive range of features to help your organization work fast and smart.
Back to Webdam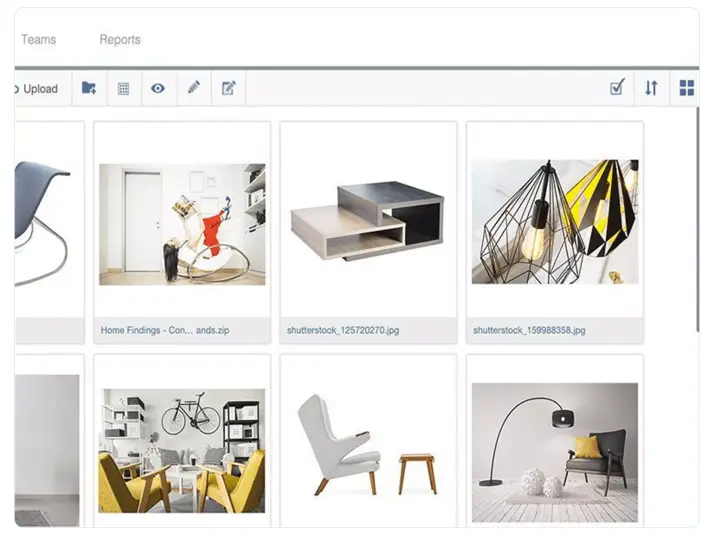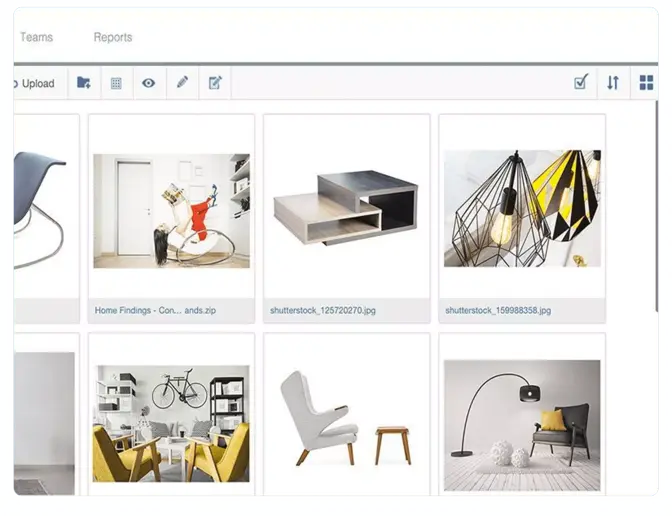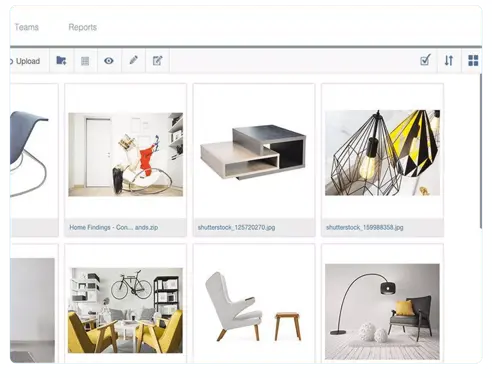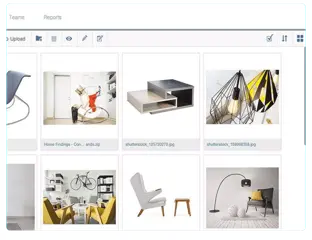 Complete mobility
Organize, approve, save and share images, videos and creative content directly from your mobile device. The Webdam mobile app ensures teams keep brand operations moving at top speed, even while on-the-go.





Shutterstock integration
Open up a world of possibilities with integrated access to millions of visual assets hosted both inside and outside Webdam. Webdam connects to Shutterstock and many other asset sources.




Scheduled publishing
Remove the hassle that comes with ensuring time-sensitive assets are released on the appropriate date. Scheduled publishing allows you to embargo assets and images until you're ready to release them. Gain more control and keep content from being leaked or shared early.





Robust analytics
In just one click, you can view reports that show who is using your DAM, how many times an asset has been accessed and what actions users have taken. Get the data you need to optimize your investment and your assets.





Auto-detect language
Invest in a solution that easily scales across a global organization. Webdam is available in 11 languages – the most of any cloud-based DAM provider! Teams located across the globe can use Webdam in their preferred language, increasing product adoption and delivering a higher ROI on your DAM investment.




Direct publishing
Instantly publish content across any of your digital marketing channels and connect with customers faster. All of your assets are centralized in one location, reducing the time spent wading through multiple databases and manually managing content.
Feed assets directly from Webdam into your CMS or social channels knowing that when an asset is updated in your library, it's updated everywhere.





Download rules
No need to worry about rogue downloads and potential asset misuse. Set download limitations on folders, assets or user-type. Use custom forms to automate fulfillment of download requests, restrict or verify asset use or route requests to admins for review and approval.




Adobe Connector
Work without interruption by integrating Webdam with your creative tools such as Adobe Creative Cloud. Stay focused and work seamlessly as you access and update assets directly from your design apps.





Custom metadata
Put the metadata stored in your digital files to good use. Webdam makes it easy to configure existing fields or build custom fields to organize and categorize assets in a way that works best for your organization. And with the aid of suggested keywords, the time it takes to manually add tags and metadata is greatly reduced.





File conversion and cropping
Webdam frees up time for your creative teams by reducing asset requests and eliminating repetitive tasks such as changing image formats, cropping and resizing images. Built-in self-serve tools let users convert images to the format or size needed upon download.