Turn content into business impact
You're sitting on a goldmine of images, videos and other creative assets. Webdam maximizes your content's potential by making it easy to organize, share, distribute and track.
Webdam is full of breakthrough capabilities that automate and streamline common tasks, clearing the way for creative and marketing teams to work faster and deliver more impact.
Connected Workflows
Webdam unites teams and creative assets on a common, cloud-based platform. Everyone stays in sync throughout the creative asset lifecycle by working, reviewing and approving from the same source. When an asset is complete, all it takes is one click to publish assets across the many marketing channels that keep you connected to your customers.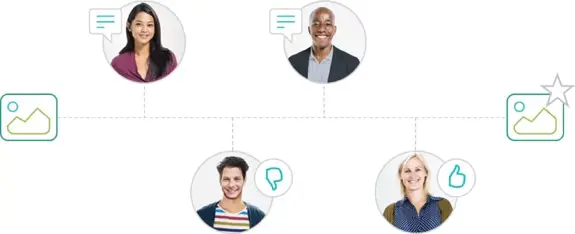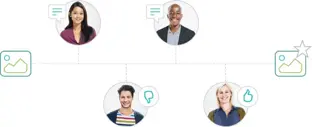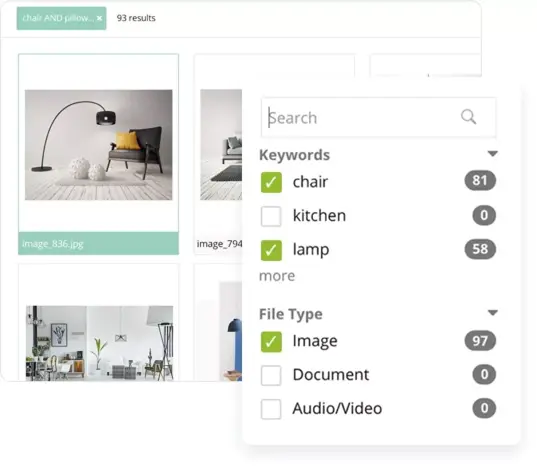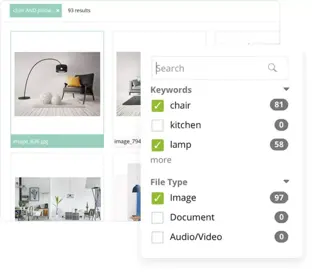 Faceted search
Use attributes like metadata, file type or keywords to find files fast. Spend less time searching for assets and more time extracting value from them. Faceted search lets you search within files and folders, by file type and more, while your custom metadata and tags ensure assets are organized and easy to retrieve.
Suggested keywords
Standardize keyword usage with automated suggestions. Minimize the time it takes to make your assets more searchable. Webdam leverages machine-learning technology to scan and identify images uploaded by your teams. Users receive automatic prompts for relevant keywords based on similar images and the custom metadata already in use in your library.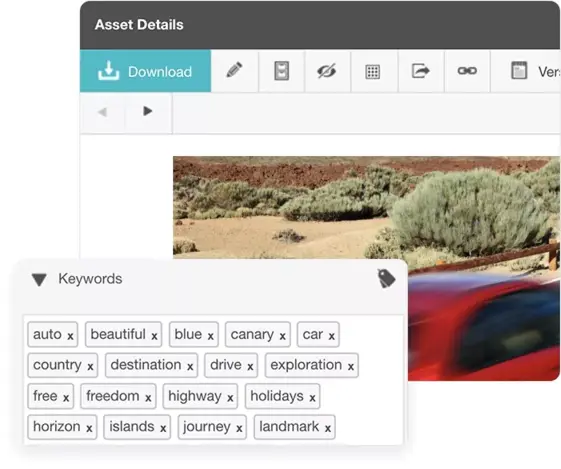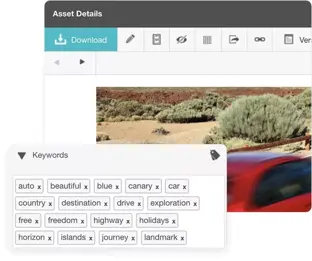 Precision proofing
Pinpoint feedback to the smallest detail.
Any file format
Mark up and review any file type – even video.
Automated approvals
Build multi-tier approvals with auto-escalations.