Enterprise scale and security. Zero headaches.
Webdam simplifies marketing operations no matter the size of your company – or how big you'll grow.
Free demo
Grow and adapt with true multi-tenant architecture
Reduce costs by eliminating software installation and upkeep.
Accelerate implementation and onboarding with proven SaaS model.
Upgrade with the latest features and enhancements as soon as they're released.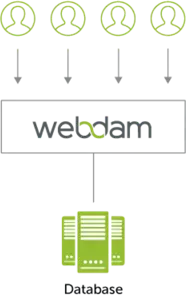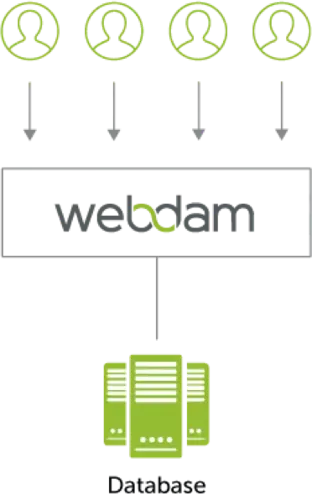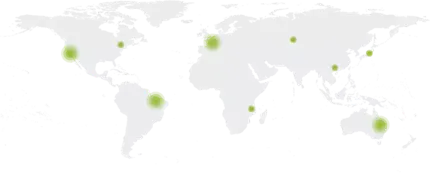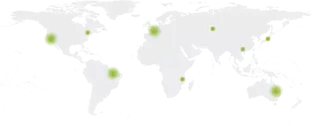 Operate at any scale with global cloud infrastructure
Scale on-demand to handle traffic bursts and growth.
Satisfy the most demanding information security requirements.
Ensure your data is highly available with multiple data centers.
Get speedy performance from any location
Preview content on the fly through our global network of 53 CDN edge locations.
Download assets quickly with geo-aware servers across three continents.
Accelerate performance around the globe with mirrored data.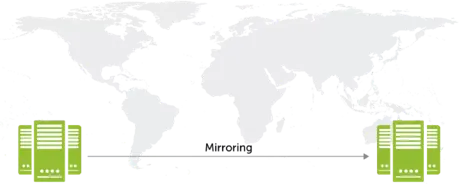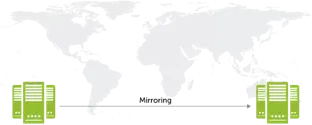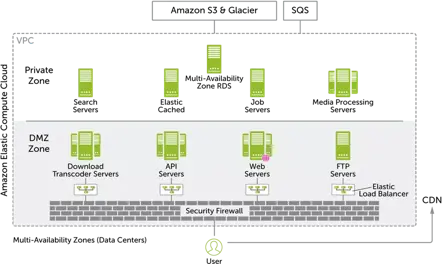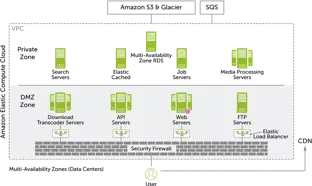 Performance Features
Monitoring Services: Cutting-edge monitoring services from Pingdom, New Relic, Sumo Logic and PagerDuty keep you up and running.
AWS Multiple Availability Zones: Eliminate single points of failure on web, app and database servers.
RDS Database: Data is replicated and highly available with hot standby database in a separate location.
S3 and Glacier: 99.999999999% data storage and backup durability in three geographically distinct locations.
Cloud security features
Intrusion Detection System: Security measures such as web vulnerability and intrusion detection systems (IDS) actively help secure our systems and your data.
Network Configuration: Multiple layers of security are provided through Amazon's Virtual Private Cloud (VPC) infrastructure.
Data Encryption: Encrypt and safeguard data with 256-bit AES encryption and SSL TLS 1.2.
Identity Management: Integrate with single sign-on services like LDAP, Active Directory and SAML 2.0.
Web Application Security: Qualys web vulnerability scanner actively identifies OWASP top 10 vulnerabilities.
Data Center Security: AWS's innovative architectural and engineering approaches ensure physical and environmental data center security, which include SOC 1/SSAE 16/ISAE 3402, ISO 27001, FISMA Moderate, PCI DSS Level I and FIPS 140-2, among other compliance initiatives.
Download Rules: Automate and expedite much of your asset-fulfillment requests while still providing security review for restricted files.