---

Winner of the


Creativity Award
Founded in 1991, STANLEY Security is a global provider of integrated security solutions, health and safety tools, and monitoring software. STANLEY Security is responsible for the security in 700,000+ buildings around the world, combining its hardware products with an integrated software solution to create a bespoke security solution for each customer. The brand employs 9,000+ people and is active in 27 countries.
What triggered the search for a DAM platform like Bynder?
"We were storing assets all over the place. Some of them were stored in SharePoint, whilst other assets were stored in Dropbox files and even locally on hard drives. There was no certainty about usage rights either, and whether we were legally permitted to use the assets we had. It was the Wild West!
In one of the STANLEY Security marketing teams, there was an initial trial of a different DAM platform, with a couple of team members selected as guinea pigs. We had a huge project that was an attempt to incorporate this previous DAM into our way of working. We built a taxonomy, curated our content, and launched it - job done! Or so we thought. In reality, after a short period, the team stopped using the DAM platform entirely. The biggest issue was that people couldn't find what they needed. And our taxonomy was so rigid and overbearing that unless you were an expert on the taxonomy, you were out of luck, and you couldn't find the asset. Another huge issue was that if an asset had a mistake and needed to be reuploaded, users would have to wait 24 hours before the asset could be accessed. This whole way of working was just not business optimized and a huge roadblock for getting projects done. Plus, the DAM wasn't even hosted in the cloud.
The four key factors that people hated about our old DAM were; searching frustration, poor performance, long wait times, and no cloud access. These were the pain points that we wanted to iron out with a new DAM, and when we started exploring the options that Bynder had, we found that it covered all bases."
One of the biggest drains on the go-to-market speed that brands encounter is the usability of their content taxonomy. Being unable to find assets, not knowing which assets to use (or even if you're allowed to use them!), and having them stored here, there, and everywhere is a sure-fire way to put a spanner in the creativity (and patience) of stakeholders.
STANLEY Security's previous experience with a different DAM platform uncovered several shortcomings in that particular DAM's offering. From no cloud-based storage to a complicated search function that users struggled to grasp, after onboarding, the team at STANLEY Security saw enthusiasm for DAM usage drop rapidly. Despite the unsuccessful integration of this particular DAM platform, the desire for a bespoke DAM platform that could meet business needs whilst providing a best-in-class user experience was evident. With the onset of the pandemic in early 2020 and the cessation of all in-person photoshoots, STANLEY security needed more than ever a platform that could help enable them to share existing assets and foster cloud-based collaboration.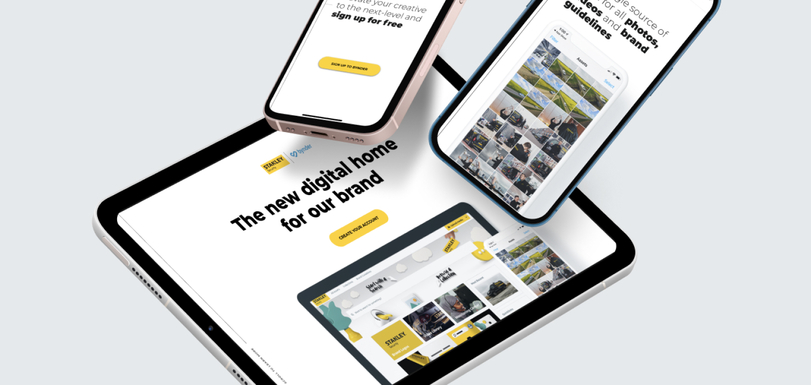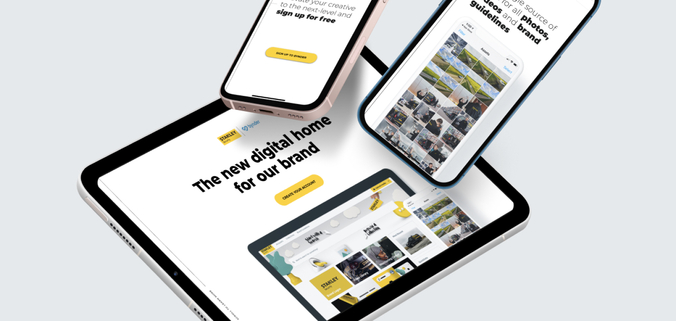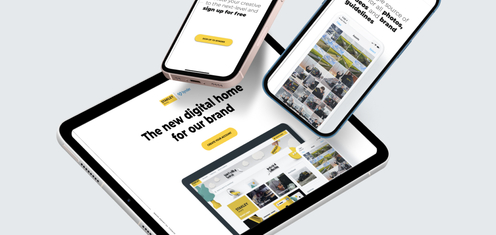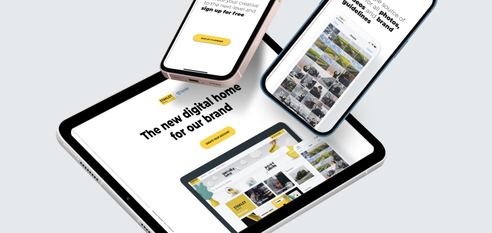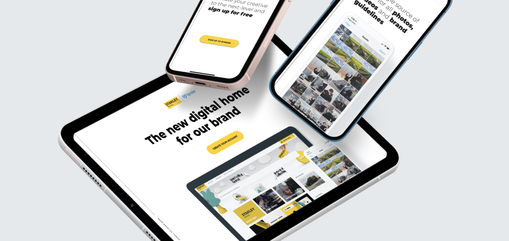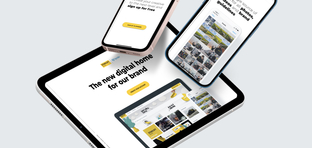 What are the biggest benefits Bynder brings to the brand?
"We started off our journey with Bynder's DAM by onboarding 11 different content teams from 11 countries, to really try to unify and curate our content. Creating synergy between teams, and aligning our content taxonomy we uncovered a whole treasure trove of assets that we never even knew existed. We actually discovered that our Nordic team had a range of amazing visuals that would have otherwise remained buried in a mound of folders and drives. Unifying our content taxonomy hasn't just breathed new life into our creativity, it's brought our teams closer together.
Digital Brand Templates (DBT) has saved us around 12% in actual work hours just by making life so much easier for our marketers. Once they saw how easy it was to use, they began to use it more and more. Before there was no process for maintaining a focused brand image across social channels, it was more of a 'Who shouts the loudest wins' kind of thing - it had a real detrimental impact on campaigns. Before DBT, people weren't thinking about what specific graphics packages were needed for different channels and things would become very rushed to get campaigns to market on time. We created 50 templates in the first three months of using Bynder, and that number continues to grow every month. It's a huge relief for our design team, who can focus on other projects knowing that non-designers are using assets that are on brand and of the right quality."
The old saying goes 'teamwork makes the dream work', and STANLEY Security's Bynder experience is a testament to that, harmonizing the workflows and processes of pan-global creative teams. STANLEY Security's creative teams now use a centralized, focal hub for asset storage and distribution with a bespoke content taxonomy. Leveraging the power of the cloud to fuel their content engine, the brand's creatives can instantly share new assets with the wider marketing team.
Digital Brand Templates allows designers to provide a rich tapestry of distribution-ready templates that need minimal input from other stakeholders before being sent out to social channels. Templates give designers peace of mind that the brand's image, and their hard work, are protected without having to micromanage slight changes. Something as 'simple' as creating a template sliced 12% off the workload of STANLEY Security's creatives. Utilizing templates has created a shift in the way the team can approach projects and campaigns, dedicating more time to imaginative creative work.
Winning the award for 'Creativity' is a testament to the design team's efforts in making the lives of the entire marketing department easier. Automating mundane, time-consuming processes to slash the go-to-market time and reduce the need for extensive feedback rounds has given working hours back to creatives without reducing asset quality. STANLEY Security's commitment to introducing a workflow that benefitted every stakeholder lifts them into first place in the category.
What lasting impact has the introduction of Bynder had on the brand?
"Bynder's impact inspired the creation of an inter-company online community, a kind of Facebook for STANLEY Security DAM users. We kept the look of the community platform similar to the layout of the DAM to encourage pick-up amongst users. We use this platform to share announcements and news, using DBT, on upcoming updates, user testing, or anything else that's important to share about our Bynder portal.
We hosted tutorial videos to cover areas of Bynder that users weren't familiar with, just little videos to point out where people can find what they need and how the taxonomy works. Anytime our team makes a new template, we share that on the platform too, so that our colleagues can see the newest content that they can use. We also share asset usage data on our community page too, so that users can get an idea of what everyone has been using and which assets are the most popular. Giving that human element to the data we access in the Analytics tool is really beneficial to the wider marketing team.
Seeing those usage numbers is really reassuring for everyone involved, as we can see that it isn't just one person uploading and sharing content, but in fact that it's a team effort. Brand managers are taking ownership of the brand, taking real pride in the assets that fill our DAM, and ensuring the metadata is filled correctly. It's a real marker for the success of the DAM. It's changed the way we work, and we're all growing as a result."
STANLEY Security hasn't just created a new way of working by introducing Bynder's DAM; they've created an entire community centered around collaboration and creativity. Using Bynder Analytics, the team at STANLEY Security is kept up-to-date on the performance and usage of their assets - demonstrating real-world evidence that their content is being used, reused, and performing.
Using Digital Brand Templates, Video Brand Studio, and Analytics (alongside Bynder DAM), STANLEY Security has provided the ultimate creative platform for its stakeholders to work together and flourish. Bynder DAM empowers creatives to unleash their imagination while enabling brand managers to take ownership of their assets - safeguarding the STANLEY Security brand without sacrificing quality or originality.
Off the back of automating a chunk of their creative processes, the STANLEY Security team shared their successes, tips, and tricks with the broader marketing team to knowledge-share and upskill equally across the board. The 'Creativity' award doesn't just recognize the time-saving benefits enjoyed by stakeholders, but also the resulting collaboration that is made possible as a result.
---