---

Winner of the


Innovation Award
What started as a salon specializing in unique wig technology in 1880, Wella soon became a global leader amongst brands specializing in hair care, styling, colorants, and other beauty products. Throughout the years, Wella has received multiple cosmetics awards, currently operates in more than 100 countries, and has a significant daily impact on the Wella Family. The Wella Family includes more than 91 million beauty lovers, encompassing industry professionals, social influencers, ambassadors, followers, employees, and customers across the globe.
Wella Company's vision is to enable and empower people to look, feel, and be their true selves. To achieve this, in 2011, the organization collaborated with UNICEF and founded a program called "Making Waves," which aims to teach disadvantaged adolescents some hairdressing and life skills. The program has been adopted in Brazil, Romania, Cambodia, and Vietnam and has trained over 45,000 people since its launch.
In its modern history, the company has acquired several brands which already were or, since the acquisition, became leaders in their fields of hair, nails, and beauty technology. Consequently, Wella Company offers its customers leading products and services in the beauty and care industry.
What sparked the search for a platform like Bynder?
Being a multinational company with more than 140 years of experience, Wella knows that even tiny improvements and changes, in the long run, can have a massive impact. As the world emerged into a new chapter and digital transformation started taking place, Wella saw an opportunity rather than a threat – an opportunity to make the digital experience for internal and external parties more convenient and ultimately boost its efficiency.
"We used to store assets in all kinds of places. Now, we're slowly migrating all of our content into Bynder's DAM environment. By doing this we want to create one central hub for all of our content, across all regions and markets." - Pedro Pereira, Global DAM Product Owner, Wella
Aside from its plans and objectives, the Wella team knew it was wasting a lot of time searching for the right digital files, sometimes using outdated assets, and overall spending too much time and effort sharing assets with partners and agencies. The company wanted to keep growing and evolving and it looked like a lack of the right technology investments was the only thing holding it back. It trusted Bynder to help bring structure and peace to the digital chaos it was experiencing.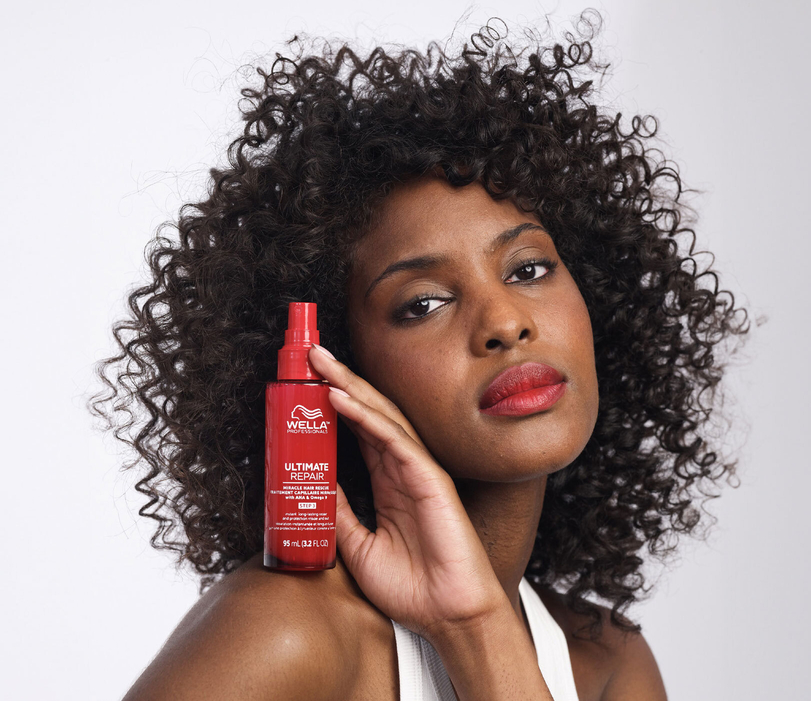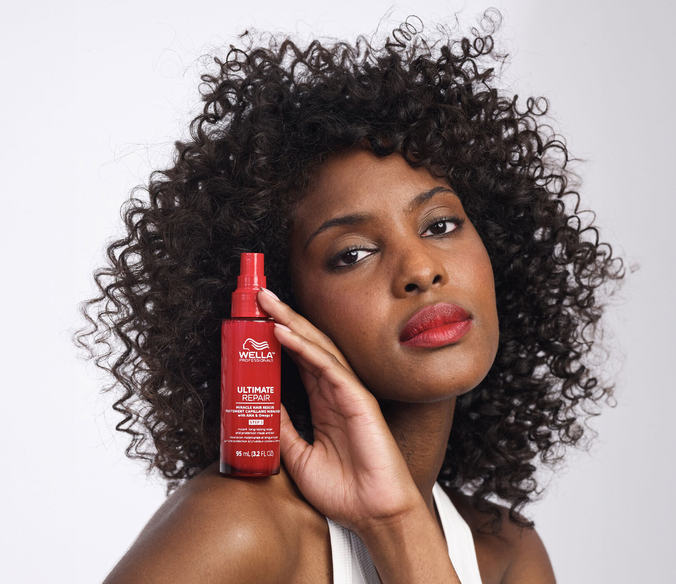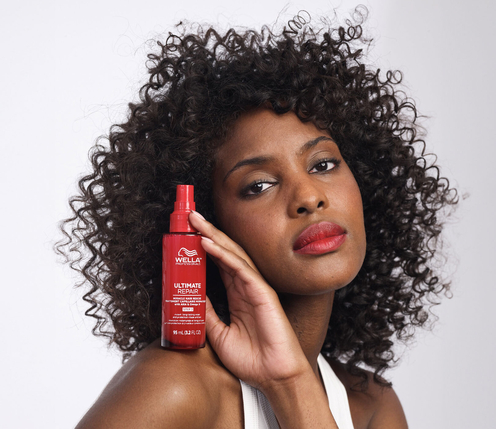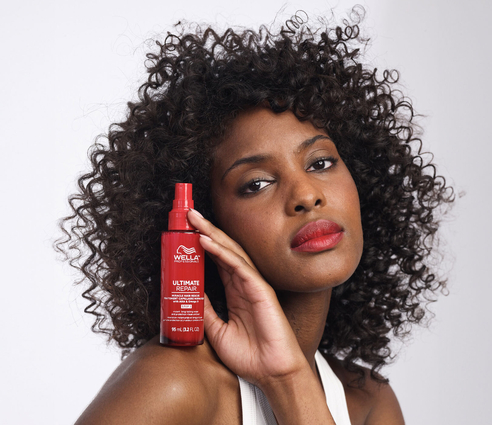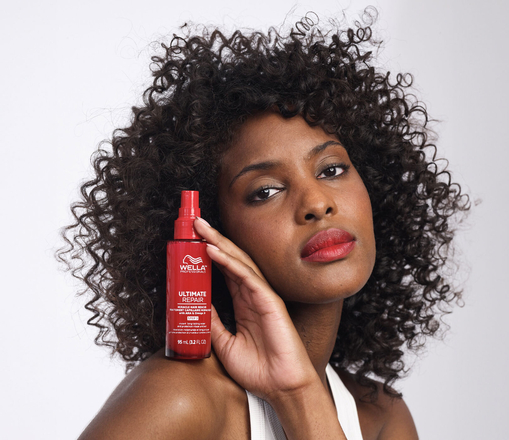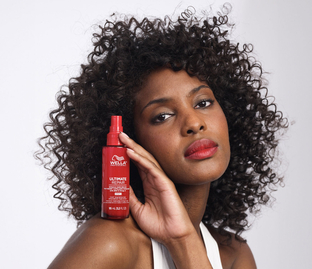 Bynder as a DAM platform: The benefits
"We have a ton of different tools, but what makes Bynder stand out is the UI. It's so easy to work with and simple to onboard new users. It's often difficult to bring new tools into a business, but if it's straightforward to use and has a nice UI, people find it much nicer to incorporate into their daily work processes. Bynder does this really well, especially when compared to other tools we have."
Since adopting Bynder's DAM, Wella has been utilizing the platform in many ways, enabling it to reach multiple goals simultaneously. Thanks to the Brand Guidelines module, Wella has managed to unify its brand and ultimately be more competitive in the market with synergized, branded content. With full utilization of the Bynder platform, Wella was able to turbo-charge content experiences and expand into new markets, media channels, and business groups, which goes far beyond the storage of assets.
Having 15 brands under one roof screams for a well-organized digital ecosystem, and this is why integrations with the DAM system, such as CMS and PIM, are game-changers for Wella. While the PIM integration creates a seamless bridge between branded assets and crucial product-related information, the CMS integration allows stakeholders to pull assets directly from the DAM, ready for publishing without juggling complex taxonomies.
The high volume of assets in the DAM are all delivered downstream across many channels to ultimately reach the Wella consumer and offer a consistent and exceptional content experience. Some of those media channels include web and CMS integrations, social media, e-commerce, instructional videos and PDFs, packaging and print, and even more.
"Bynder isn't just a place to store pictures, it's become the centralized location for everything we do with assets. Whether it's marketers creating ads or sales reps in the field, people can access what they need wherever they are."
Thanks to this connected digital ecosystem, it's easier to localize content.; Wella used Bynder's DAM as a single source of truth and accelerated the creation, collaboration, and distribution of content while maintaining its strong brand image. With Bynder, the team can slightly tweak and repurpose existing assets to utilize them across different channels and markets. The beauty of it all is that Wella can create content that distinguishes its brands from competitors across all channels.
Why Wella is a winner
Wella's Innovation Award win recognizes its achievements in revolutionizing operations, unifying brand presence, and enhancing competitiveness in the market.
"We are thrilled to receive the Bynder Innovation Award, which recognizes the transformative impact Bynder has had on our organization. Bynder has revolutionized the way we work, optimizing collaboration between global teams, local teams, and agencies.
It has provided a centralized source of truth for assets, resulting in organizational efficiency, time savings, and significant cost reductions. The platform's seamless facilitation of asset creation, validation, and management has revolutionized our processes. This award motivates us to continue our digital transformation journey with Bynder, driving further growth and success for Wella Company." - Sofia Lahmann, Global Head of Digital Technology Communications, Wella
By harnessing the full potential of Bynder's DAM, Wella optimized its content management across various platforms and media channels, including web, CMS, social media, e-commerce, instructional materials, packaging, and print. A connected ecosystem of digital tools further empowered the company to localize content, accelerating the creation, collaboration, and distribution processes while upholding its brand image. Now both marketers and in-field sales reps can access one central hub of assets which creates synergy across the business, ensuring everyone is using the correct assets at the right time.
Wella's strategic use of Bynder's DAM enabled it to maximize the value of existing assets. The result is a fluid experience for all of the 91 million+ members of the Wella Family, with fully-branded, high-quality assets to nurture them along in their respective point of the buying journey. By repurposing and tailoring content for different channels and markets, Wella has established a unique and memorable brand identity that is set up for scale.
---