---

Winner of the


Business Impact Award
Steve Madden is a renowned footwear company that started with a modest investment of $1100 in 1990. Since then, it has emerged as one of the most iconic brands in the footwear industry.
Steve Madden is based out of a factory located in Queens, New York and is known for its unique and creative designs that incorporate a passion for rock and roll. The company has expanded beyond footwear to include handbags and accessories and is now a celebrated lifestyle brand, with sales in over 80 countries around the world.
Read on to discover how Bynder's digital asset management (DAM) platform helped Steve Madden deliver an exceptional customer experience, while improving internal workflows and saving time and money.
What sparked the search for a platform like Bynder?
"To be frank, the cost of our previous asset storage solution was eye-watering, with a huge chunk of budget every month going into a platform that was dragging us down." - Meg Whitlock, Digital Asset Manager, Steve Madden
The legacy system that Steve Madden had in place was incredibly slow and had become a burden to the team. The team was wasting hours of time, searching for and retrieving files, which created an unproductive and unpleasant user experience. The same material was uploaded and downloaded over and over again, creating issues with versioning and incorrect assets. This old system also had no capability to sync their global users and make the most of these close and creative working relationships.
Colleagues across the brand had reported that there was unnecessary and burdensome processing and reprocessing of the same files over and over again in order to get deliverables out. A slow, cumbersome asset storage solution created issues with cross-team synchronization and conjured a lack of clear accountability.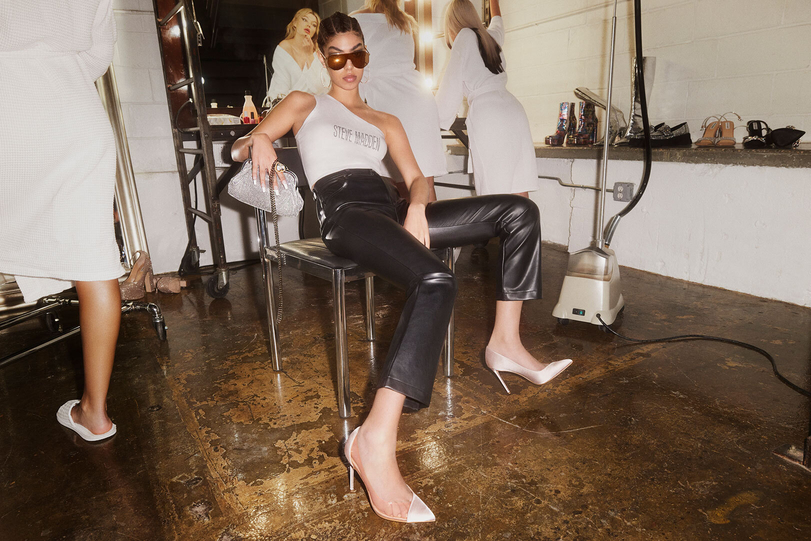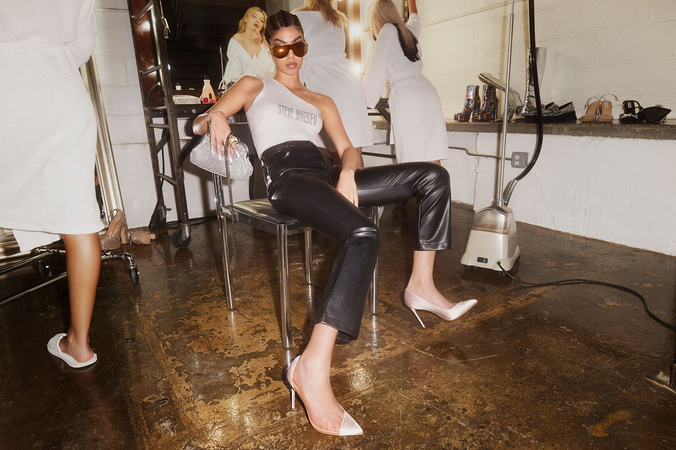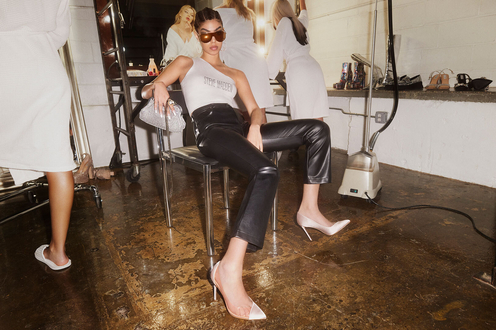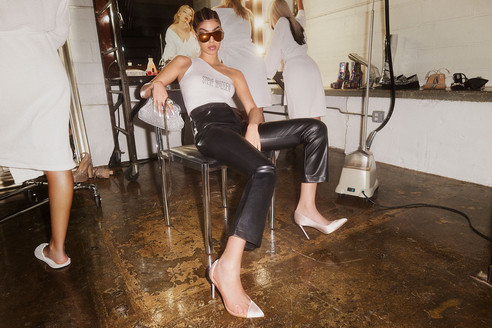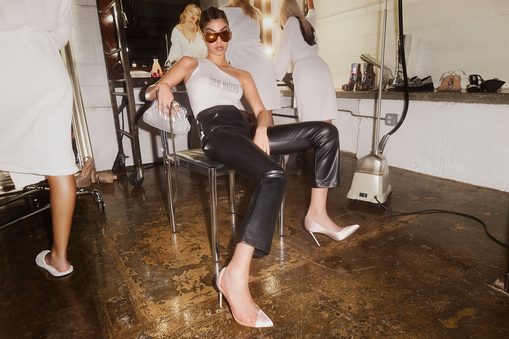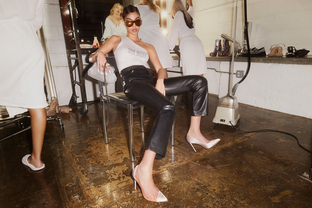 Bynder as a DAM platform: The benefits
At such a pivotal moment for the brand, the implementation of Bynder was no coincidence and paved the way for large-scale brand decision making that previously wasn't possible. By laying the foundation with Bynder's DAM, Steve Madden could not only kick-start this exciting new chapter in confidence, it could also build for the future and map out a tech stack, knowing that the platform could utilize a wide range of integrations and modules.
Steve Madden uses Bynder's Digital Asset Management (DAM) to create, manage, and distribute content across essentially all of its sales and marketing channels, helping the company deliver exceptional content experiences that satisfy existing customer needs, while captivating potential new customers. This refined, all-in-one environment has optimized internal workflows to drive more engagement both on social channels and overall e-commerce, with a smoother, sleeker buyer journey.
"Bynder has been brought onboard at a critical time, as we reposition the brand and refresh our overall identity. Having our single source of truth up and running now is a key part of this, with our creative teams now equipped with the technology they need to deploy new assets quickly. Bynder's ease of use means that we can now give colleagues the confidence they need to be self sufficient across the entire content lifecycle."
Aside from acting as a springboard for the significant re-brand, Bynder has helped Steve Madden significantly fuel its top-line growth and expand its reach by giving marketers and other colleagues an accessible solution to manage and share existing brand assets.
"We're now able to enjoy far more this aspect [content creation and photography] of our work, and the DAM has made that possible. I can be working with the director of photography who's on a shoot, and he can talk me through assets in the DAM while they're being created. It's a game changer."
Why Steve Madden is a winner
This DAM and Steve Madden story is made to match with the Business Impact award. Migrating from a previously slow, inefficient asset storage solution to Bynder allowed the organization to unlock new initiatives in crucial rebranding efforts, pushing forward with new campaigns and ultimately enhancing the way teams work.
"We are very honored to receive the 2023 Bynder Customer Spotlight Business Impact Award. Over the last year, the deployment of Bynder at Steve Madden has changed our company culture in a profound way. The portal has tremendously accelerated and streamlined our content production processes and enabled us to have a distinct sense of accountability between and across our various internal teams and international partners. Our teams can collaborate on and pivot to new marketing initiatives and procedures quickly and easily."
Despite only coming aboard with Bynder in late 2022, Steve Madden already has 600+ users in its DAM environment, thanks to Bynder's fast, user-friendly onboarding process. Combining this with a dedicated series of support tools, including a dedicated CSM, Steve Madden's new DAM users can be set for success from the off.
Steve Madden's exceptional utilization of Bynder has yielded a profound impact on the business. With reduced costs, enhanced content experience production, and improved operational efficiency, the company can continue to drive growth and success in the fashion industry to reach new audiences.
---