---

Winner of the


Content Experience Award
Denmark-based Hottinger and Brüel & Kjær (HBK) provide customers with expert insight through advanced instruments and test equipment, powered by cutting-edge software and services. It helps customers reduce time to market and improve processes, quality, and yield, ultimately creating value for both its business and for wider society. HBK supports businesses as they design, develop, test, and manufacture products that make the world a cleaner, healthier, and more productive place.
HBK is a technology-first organization, helping engineering businesses prepare for a digital future. Its engineers are already leveraging virtual prototyping to streamline development processes, aligning virtual modeling and analysis with physical testing and measuring to generate cleaner and more actionable data.
Read on to discover how Bynder's DAM platform helps HBK succeed in its strategic goals.
What sparked the search for a platform like Bynder?
The merger of two leading companies within the organization brought about the need to streamline processes and create an efficient, centralized single source of truth. The company had duplicated systems managing digital assets, which resulted in challenges in accessing documents, media files, and ensuring branding consistency across all marketing and communication channels.
HBK needed a solution to unify its brand, improve collaboration, and automate processes to connect various marketing technology platforms. This triggered the search for a digital asset management system, and after extensive research, Bynder was found to be the perfect fit for HBK's needs.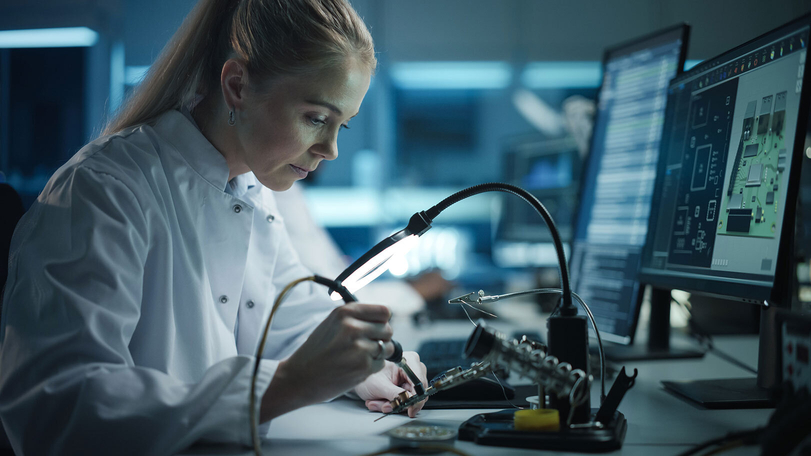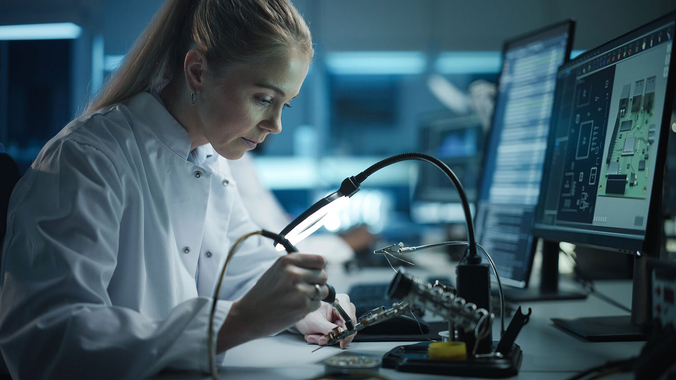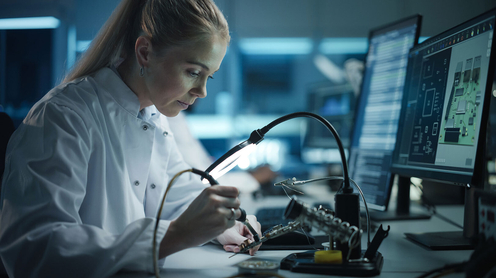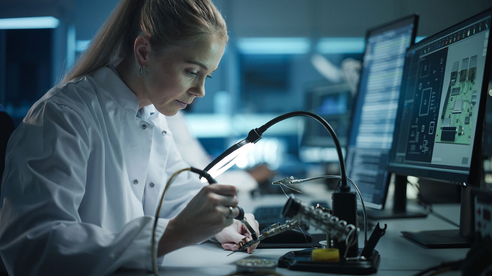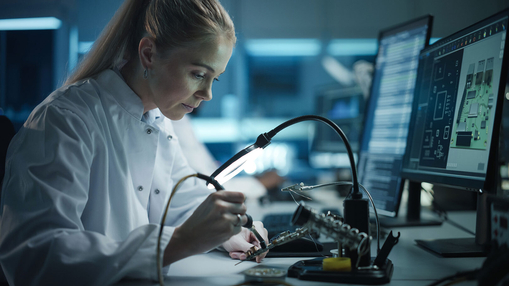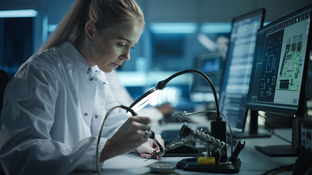 Bynder as a DAM platform: The benefits
"HBK merged together with various other brands in 2019, and that meant that all of our assets were scattered around in different places, with no set focal hub for storing and managing them. This created a huge number of problems when it came to creating content." - Klaus Madsen, International Marketing Director, HBK
Before adopting Bynder, HBK faced challenges with inconsistent branding and a lack of automated distribution of assets. Everything needed to be downloaded and uploaded again to a different platform, leading to inefficiencies and inconsistencies in its marketing and communication materials and making campaign planning and execution a complex process. However, with the implementation of Bynder, HBK's asset creation and distribution processes have been transformed from the ground-up, demolishing the roadblocks that a non-centralized asset storage solution had put up.
"HBK's legacy brands merged together in 2019, but then came the challenge of bringing together all of these assets under one roof. Bringing Bynder onboard in 2021 meant that we could create a single source of truth and make all assets available for our 1,000+ DAM users. We could then leverage that value even further by connecting this central DAM with our wider tech ecosystem."
With Bynder, HBK found a platform that enables cross-company and cross-team collaboration with automated distribution of assets to various marketing channels such as e-mail communication, websites, and social channels. Bynder empowered its creative team to become more efficient by saving time on manual tasks. HBK now has a 'single source of truth' for all digital assets, ensuring consistent branding across every channel.
When it comes to content, Bynder's capabilities are utilized to cover a sweeping array of different channels, from web and CMS content to instructional videos and PDFs for product support. With such a wide range of content needing to be created, managed and distributed, HBK could take full use of Bynder's wide array of integrations and modules.
Bynder's out-of-the-box integration with Ciloo, an on-demand printing service, meant that HBK's DAM users could effortlessly transform digital assets into print-ready products. With capabilities like auto-syncing for new asset versions and pre-configuration of assets for future use, HBK simplified the production process for an incredibly important arm of the business.
Modules like Studio give HBK stakeholders the ability to create new, exciting content at scale to facilitate the needs of 25+ global markets and a 50+ network of partners, all rooted in the DAM. As new asset versions are created, stakeholders can rest assured that regional markets are only accessing the content they need, when they need it.
Studio and Brand Guidelines modules inject a new level of efficiency and empowerment into creative teams. Studio allows designers to build templates which can be personalized, localized and adapted as quickly as possible by other stakeholders who have no specialist understanding or knowledge of design. Meanwhile Brand Guidelines promotes inter-organization brand synergy, ensuring that all stakeholders communicate the HBK brand consistently, and as a result create content experiences that strengthen customer loyalty.
The previously production-hampering issue of endless download and upload loops has been pushed firmly aside by the deployment of Dynamic Asset Transformation (DAT). Instead of having to manually create large volumes of different asset versions, DAT fully automates the asset optimization process, simplifying the workload of stakeholders while speeding up time to market. For HBK, this empowers its teams to create engaging, actionable content experiences that resonate with customers, without needing to fine-tune every single asset by hand.
HBK's passion for creating excellent content is apparent, but behind the scenes there's more than meets the eye. Bynder's Analytics module gives HBK's marketing team the ability deep-dive into its DAM-rooted connected ecosystem looking at everything from user behavior and engagement rates to asset usage and performance. HBK's ability to access and report on detailed portal information lets stakeholders make data-driven decisions to boost workflow efficiency and ultimately,boost return on investment.
"The integration and additional modules bolted onto our DAM saves a huge amount of time and manual effort. For example, before Bynder we would have to go through a time-consuming process to print every new product brochure, downloading each one individually and uploading it to the print platform. Now, with a direct integration to Bynder's DAM, we can instantly upload and print new material."
By adopting Bynder, HBK has been able to achieve several strategic initiatives. Bynder supported the company in unifying its brand to compete in the market, powering content experiences across various channels. It was also able to bring more of its creative work in-house, reducing agency spend. The secure and centralized system provided significant benefits for HBK's sales teams, dealers, and partners, enabling it to access personalized content and assets for prospective customers, enhancing the buyer journey and giving HBK a competitive edge. Bynder's platform played a key role in driving its marketing efforts and ensuring consistent branding across all touchpoints.
Why HBK is a winner
The Content Experience award recognizes HBK's commitment to transforming customer interactions by consistently delivering exceptional content experiences at every stage of the customer journey. It highlights HBK's dedication to revolutionizing how customers engage with the brand, ensuring that each interaction is extraordinary and leaves a lasting impact. Using Bynder's technology to streamline production processes, HBK can pump new content out faster than ever, stripping away time-consuming processes to free up more time for meaningful work.
"With Bynder we have not only consolidated several separate image libraries into one global DAM, but more importantly connected channels like website, marketing automation, and printshop for improved experiences. Bynder plays a central part of our MarTech stack and we expect to see more efficiencies in the near future." - David Palmer, Marketing Director, HBK
HBK understands the pivotal role of personalized and relevant content in engaging and delighting its customers. By leveraging state-of-the-art software and services like Bynder, HBK has successfully crafted a seamless and tailored experience for its audience across a diverse range of channels. Whether it be through its website, printed publications or other avenues of marketing, HBK ensures that each interaction is meaningful, valuable, and resonates with its audience's individual needs and preferences.
---