Is your industrial brand truly fail‑safe and future‑proof?
Bynder's Digital Asset Management solution (DAM) centralizes and streamlines your brand, product, and marketing operations to get you where you want to be—faster, smarter, and more securely.
Do you have hidden monsters harming your brand's growth?
No matter how industrious your team, so-called growth monsters can mess with your success by compromising brand consistency, collaboration, and time to market.
Don't run or hide—eliminate them! Bynder has the ideal solution for you to get your brand back to a healthy, monster-free environment.

Take our test to see which monsters may be lurking under your brand's bed, and we'll recommend a tailored solution to help you get rid of them for good.
Take the test
---
Discover why industrial brands love Bynder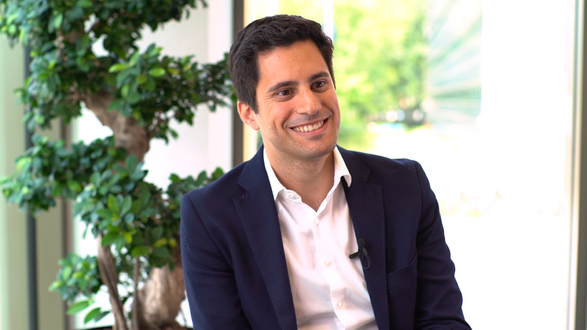 play_arrow

At EVBox, we have a motto that everything we do and decide must be international, scalable and future-proof. When looking for a DAM, we chose Bynder simply because it fits this criteria.
Hugo Pereira
VP of Growth & Strategy at EVBox
Suggested resources for industrial brands
---
Discover the growth monsters within your automotive brand and see how Bynder can help get rid of them for good