Bynder Analytics
Data-driven insights for your content
In this day and age, data empowers everything. That's why our customers rely on Bynder analytics to optimize their content, creative workflows, and user journeys.
Book a demo
play_arrowWatch video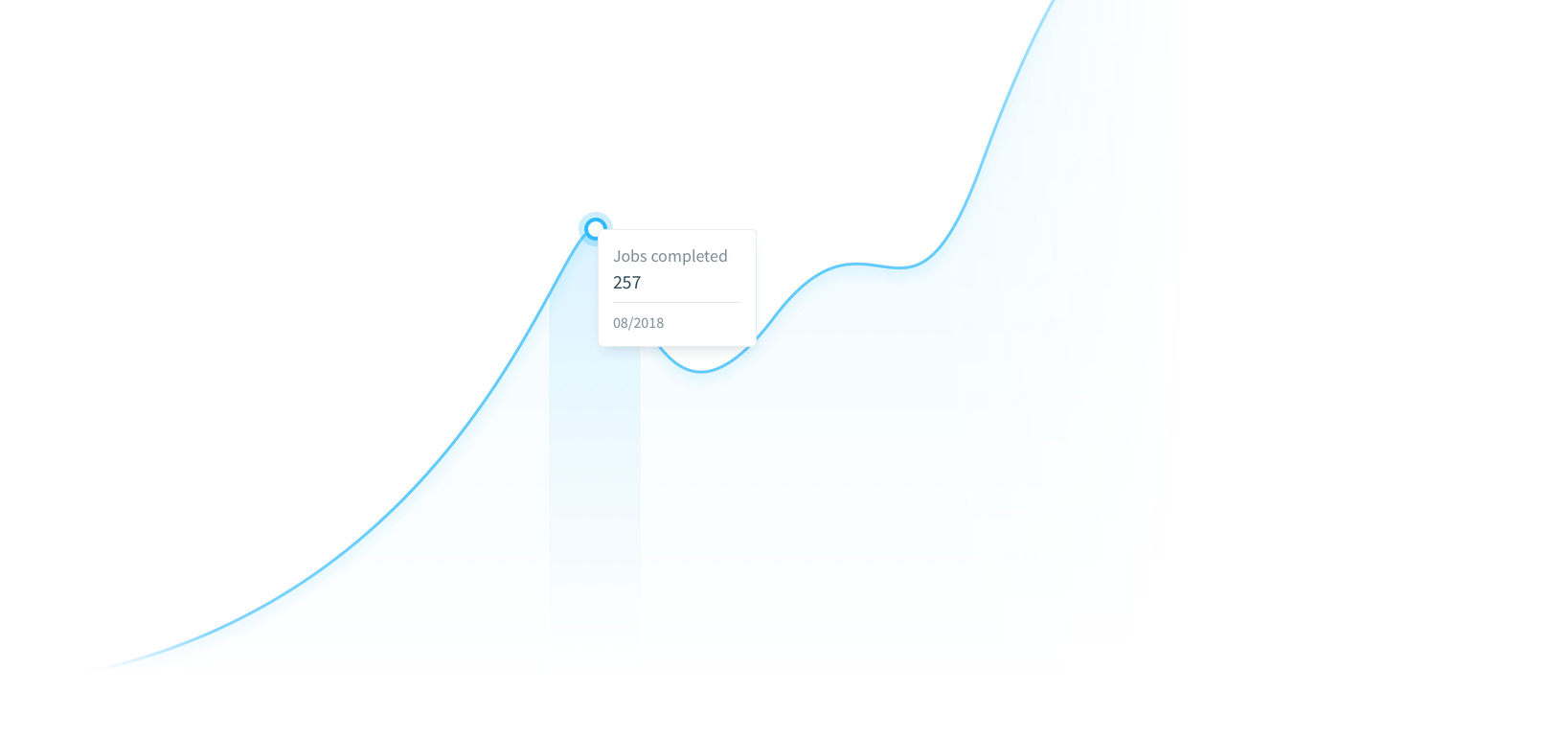 Unlock the data behind your content
Bynder analytics gives you the control to measure the value of your content for maximum efficiency. Make decisions on content and brand portal strategy backed up by data, not guesswork.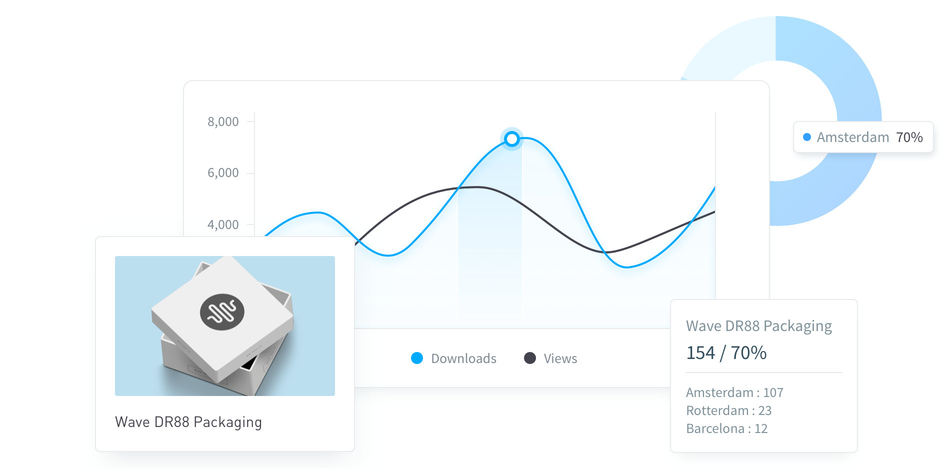 Intuitive interface
Quickly find relevant insights through visual dashboards, filter for more specific information, and generate reports with a click of a button.
Relevant metrics
Whether you're looking for common search terms, or the most popular type of content in the past month, analytics provides the data you need to make data-driven decisions.
Take action & optimize
Identify and improve bottlenecks in your creative workflows, brand portal adoption rates, and overall content performance.
Crystal-clear insights for everyone
Different people rely on different data.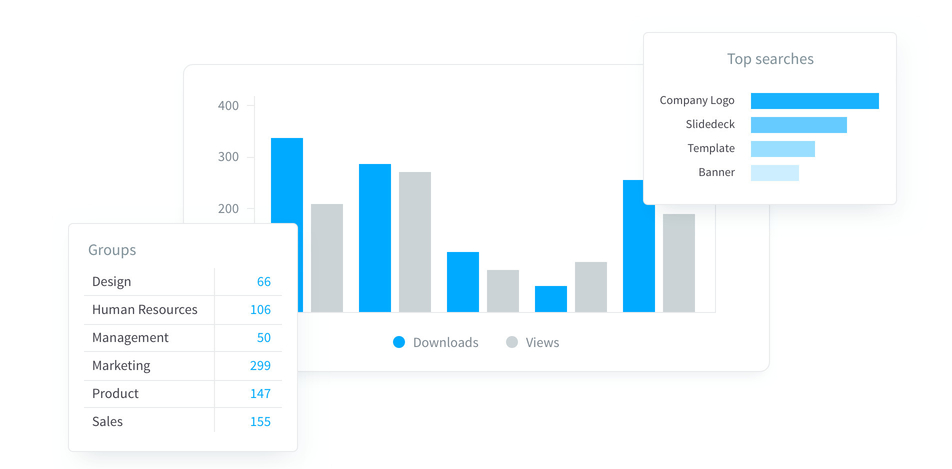 For management
Understand your portal's KPI performance and quickly generate reports to prove return on investment.
For admins & marketing operations
See which users are getting the most out of your portal, and find ways to drive adoption for less-engaged users so that you can prove the value of DAM within your organization.
For branding & creatives
Gain better insights on all creative jobs, highlight areas for improvement, and devise efficiencies where needed.
The Bynder platform has helped us at the Global Marketing level to really manage our assets in a way we've never done before.
Eduardo Gallegos
, Global Marketing Planning Manager at
PUMA
---
---