Creative Workflow
Increase efficiency by streamlining the creative process
Creative teams are under pressure to churn out more content, faster. Creative Workflow streamlines requests, reviews, and approvals for better creative and faster results.
Book a demo
play_arrowWatch video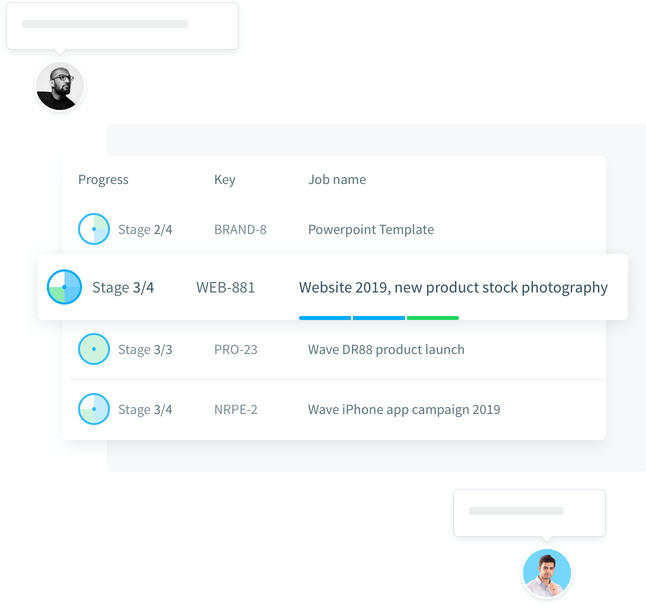 Creative processes that drive collaboration
Centralize, organize and optimize the communication between all stakeholders in the creative process.
Standardized requests
Never be confused about a project's purpose, deadline, department or stakeholders again. Enable users to make requests and fill in the brief information needed to move forward.
Configurable workflows
Simplyfing your processes and define your creative and collaborative processes and enable account users to make new requests with predefined tasks, responsible parties and processes.
Company internal and external
Group projects and make them visible to colleagues and any relevant third parties, such as agencies and consultants, with defined permission profiles.
Easily proof and approve designs and content online
Without needing to download a file, you can leave annotations on image, video and PDF and approve or reject files. Send it back for improvements or store it in your asset library once approved.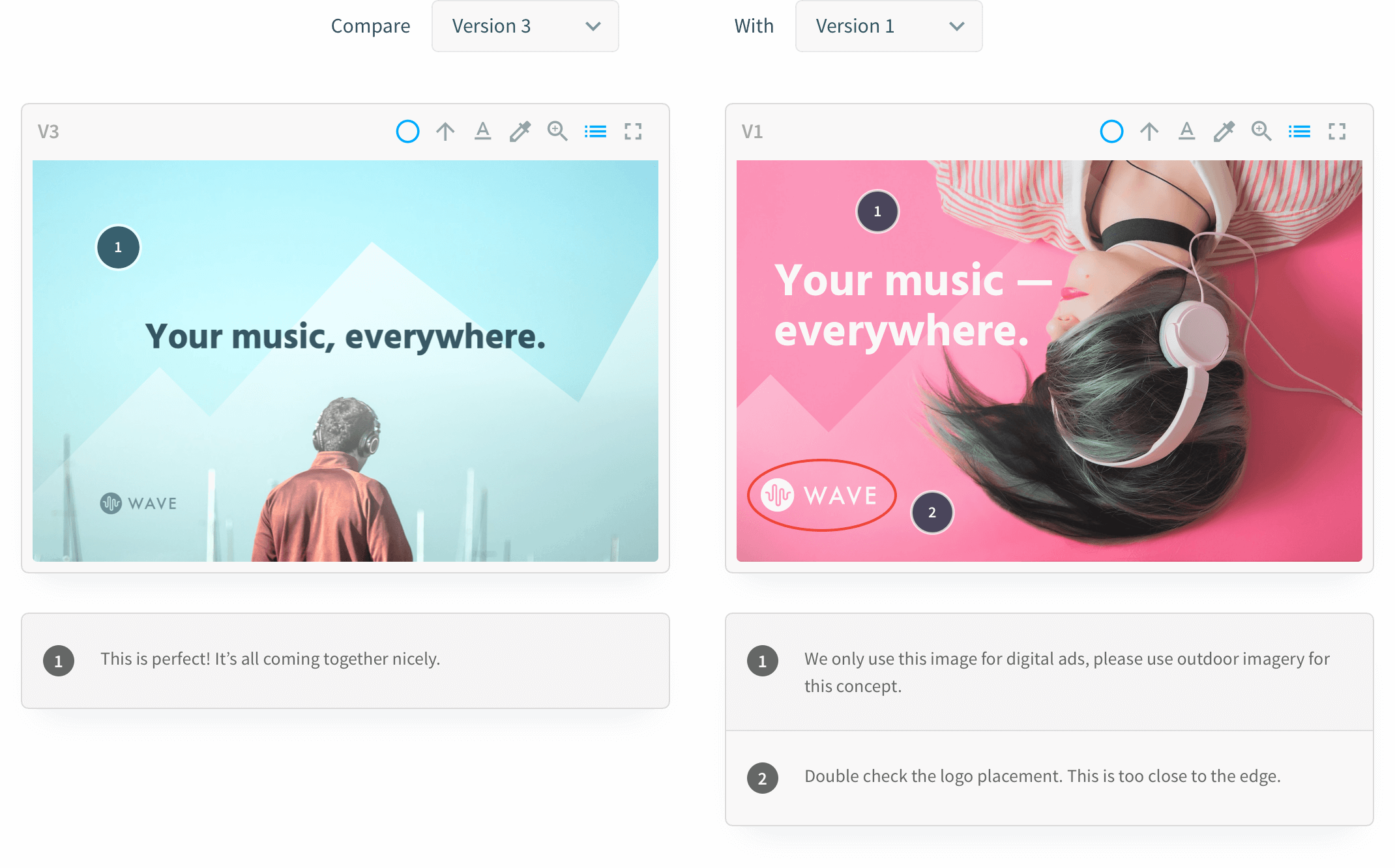 Comments and annotations
Provide clear feedback and collaborate effectively during the review process by leaving comments and notifying team members at each stage.
Version control and comparison
Trade confusion about multiple drafts floating around for a clear overview. New version uploads can be easily reviewed and compared side by side.
Easy approvals
Make sure all the right people review and approve before closing out the project. Set a responsible person or group to ensure every box is checked.
Bynder has helped us streamline our workflow process enabling us to be far more efficient and increase our productivity.
Phil Devine
, Senior Creative at
boohoo
---
---