Digital Brand Templates
Create a high volume of digital content in minutes instead of hours
Digital Brand Templates help you create more online content at record speed while sticking to your design principles—ensuring consistency and faster time to market.
Book a demo
play_arrowWatch video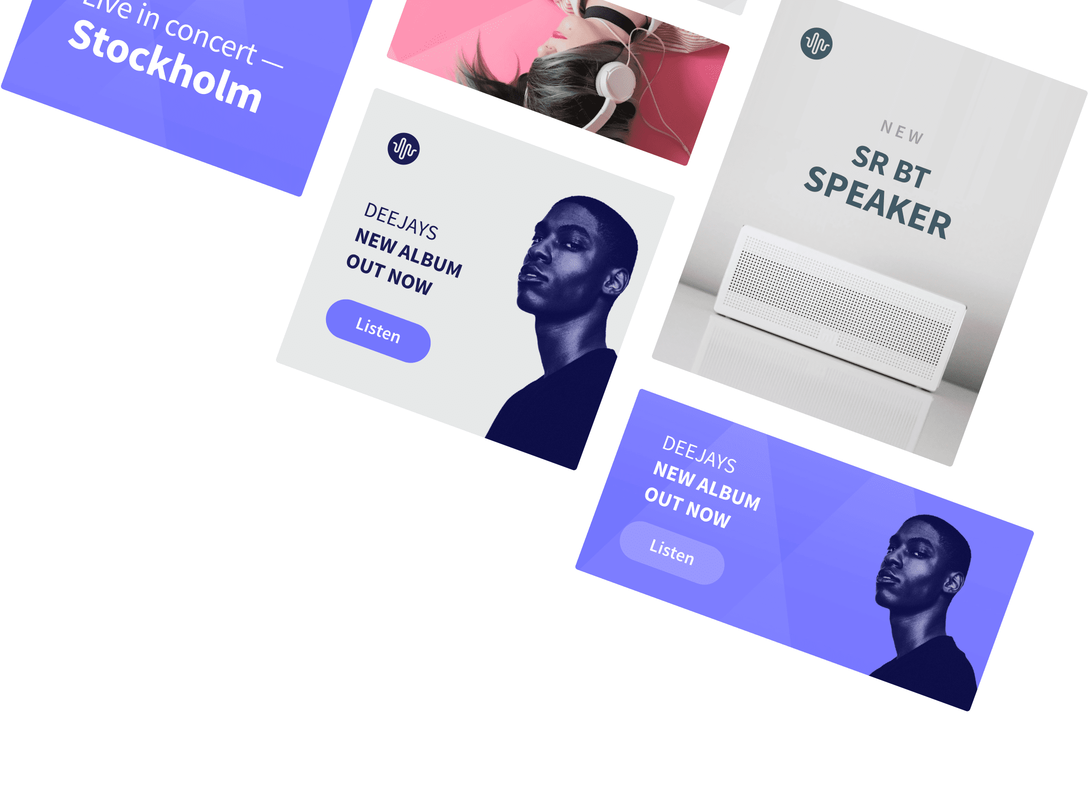 Create on-brand templates in an instant
Define elements and rules that control the way designs are edited so they can be created for different campaigns, markets, and channels.
Organize templates for quick access
Assign templates to specific campaigns and channels for simple filtering, so the right templates can always be found.
Lock brand elements
Establish brand fonts and colors and limit elements from editing like logos and image options per template.
Assure consistency, set approvers
With simple and fast approvals, you can determine approvers for each template, ensuring everything stays on-brand.
Optimized for digital
Using designers' favorite tools, you can turn Photoshop and Sketch files into editable brand templates to be used over and over again.
Create content in minutes, not hours
Create on-brand ads, banners, and social imagery for all digital channels quickly; no design skills needed.
Empower your teams
Employees and external parties can create marketing materials and adapt them to local teams, giving designers more time for real creative work.
Accelerate content creation
Make sure the production process of new collateral is as efficient as possible and there's minimal risk of bottlenecks, like waiting for designers.
Save costs, increase ROI
Save time, money and resources by bringing more of the content creation process in-house and re-use approved collateral again and again.
When I think about digital templates, I think about it decreasing the time spent on admin activities and increasing time for something else. We are producing a lot of material. I love templates because it's a great way to scale and create more content faster.
Elin Svahn
, Global Marketing Manager & Head of Brand Studio at Klarna
---
---