Video Brand Studio New
Scale and automate video content
Meet the exploding demand for video with an integrated solution to create, adapt, manage, distribute and analyze video assets.
Book a demo
play_arrowWatch video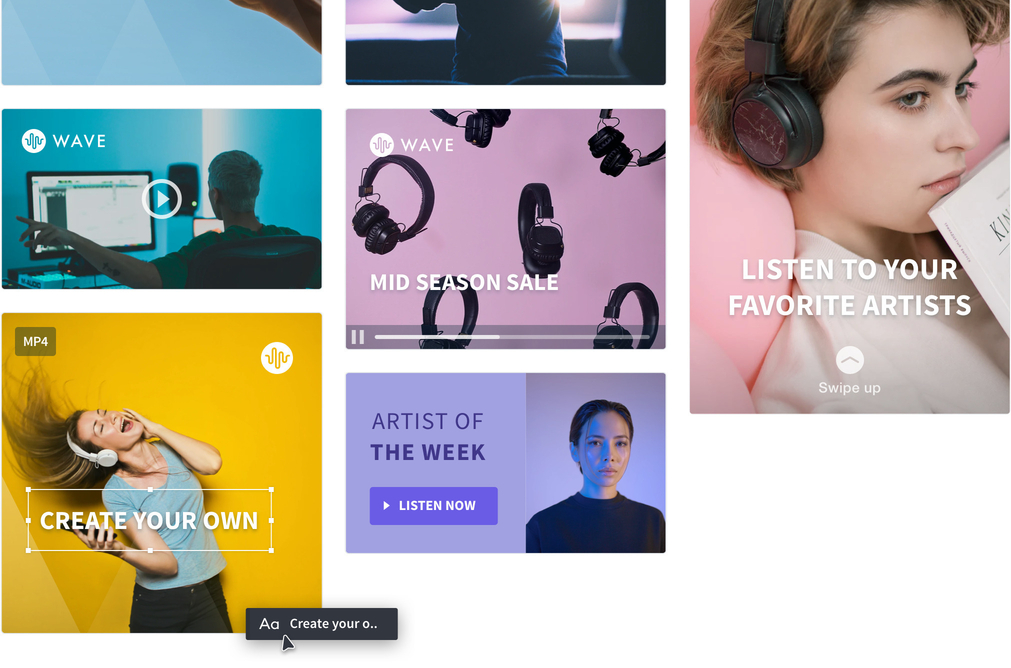 Create on-brand videos without any editing skills
Efficiently create sets of related videos to meet the needs of each market, channel, audience, format and testing strategy.
Optimize creative efforts
Increase campaign ROI by analyzing creative impact on ad performance data.
Automate variations
Scale the video creation process using templates, batch creation tools, and data-driven creation using external data feeds.
Streamline distribution
Push videos directly to YouTube, Facebook, and Instagram, or VAST for online video.
Remove video creation bottlenecks
Create content-rich videos templates while sticking to your brand guidelines. Allowing marketers to change content without wasting your creative expertise on repetitive tasks. Easily apply last minute revisions to existing sets of videos using the timeline editor.
Boost marketing agility
Shrink development timelines to respond quickly to market opportunities.
Free your designers
Reduce time spent on repetitive tasks to free resources for higher-value work.
Maintain brand consistency
Ensure all videos stay on-brand with DAM integrations, templates, and brand presets.
We operate in different markets, so having the ability to easily repurpose our hero campaign assets to localized content per market, while staying on-brand has helped us to scale our video/marketing content creation and easily test what works best in different platforms.
Marjolein Tepper
, Head of acquisition marketing at Catawiki
---
---