Creative Workflow
Increase efficiency by streamlining the creative process
Marketing teams are under pressure to churn out more content, faster. Bynder's Creative Workflow module helps your team streamline requests, reviews, and approvals for better creative and faster results.
Book a demo
Watch video
How can Bynder's Creative Workflow help you?
Standardize creative requests
With Bynder's Creative Workflow, stay on top of requests, never be confused about a project's purpose, deadline, department, or stakeholders again.
Enable users to make requests and fill in the brief information needed to move forward with the creative workflow process.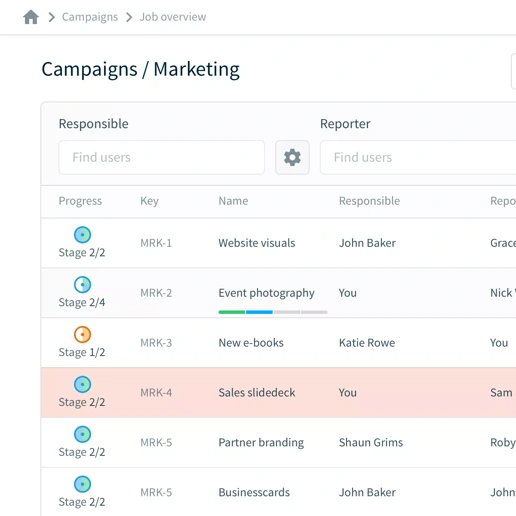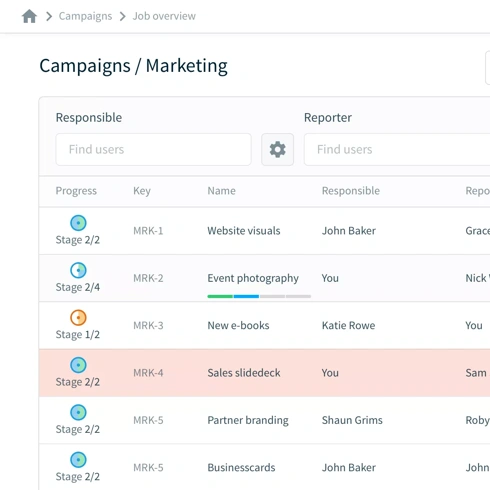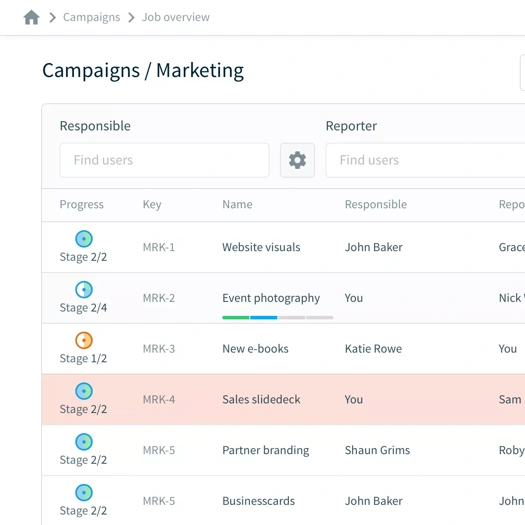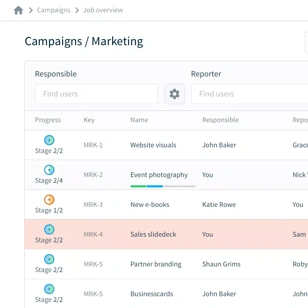 Review and proof your content
With configurable workflows, involve the right stakeholders at the right stage to keep review rounds moving quickly.
Use annotations, assign tasks, and add comments to collaborate on your content and/or compare versions.
86% of Bynder users reported improved collaboration within their marketing organization.






Approve and publish your content quickly
Eliminate process bottlenecks by bringing all relevant stakeholders together to ensure everything is on-brand and fit for publishing.
Once approved, automatically route your assets to your Bynder DAM, so others can use your content.
---
The workflow module is the feature we use most and has the biggest impact on the team. It enables us to easily see what stage each project is up to and manage business priorities.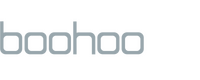 Analyze project workflow efficiency
Use Bynder's Analytics module to discover how efficient your project workflow process is and scale up or scale down creative resources as needed.
81% of clients reported improved overall asset flow, from creation to distribution as an additional benefit of using Bynder.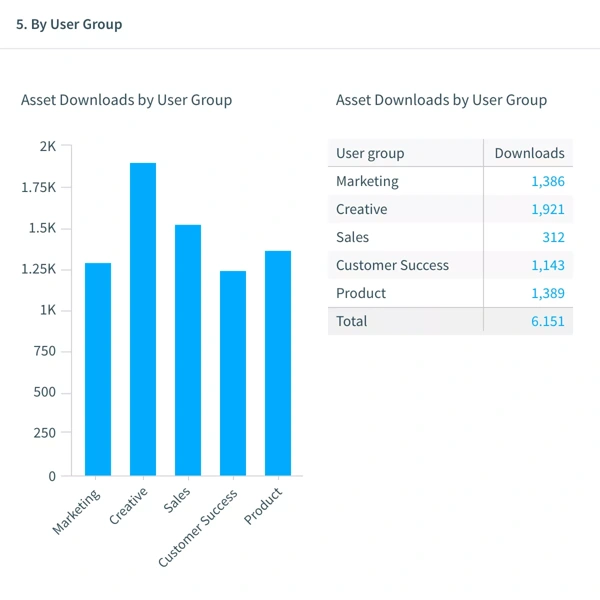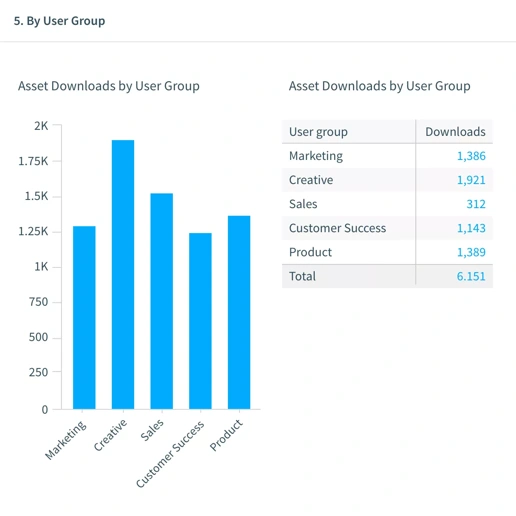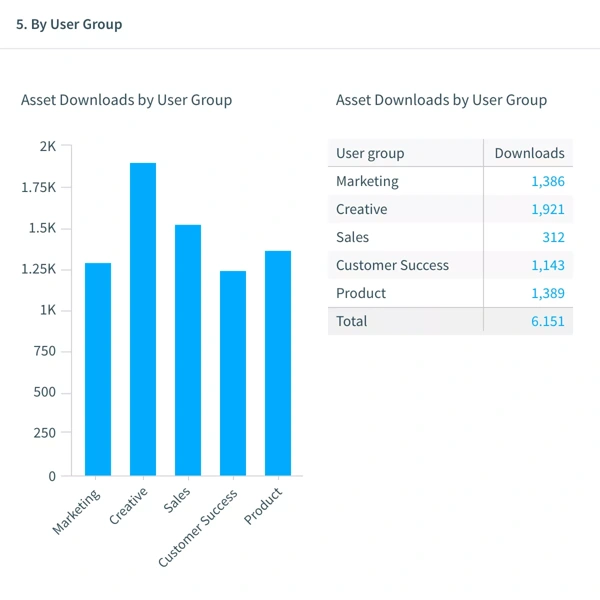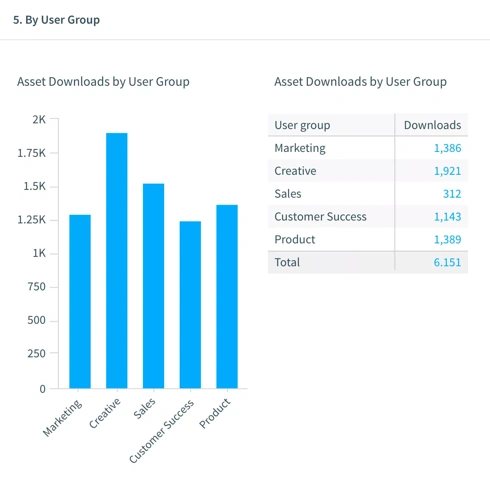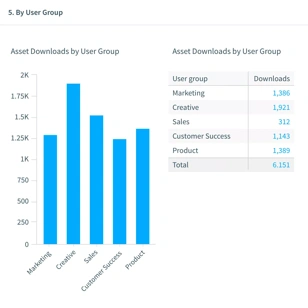 Manage the full asset lifecycle
Easy approval of creative assets
Configurable to your own creative process
---
---
---
More products and add-ons
We provide tailored solutions to fit the needs of each and every brand. Our add-on modules offer features and functionality to complement Bynder's core digital asset management solution, which you can learn more about below.
---
What is Creative Workflow?
By using project workflow functionalities like Creative Workflow, you can centralize, organize, and optimize communication between all stakeholders (internal and external) and make sure the latest assets are synced in your digital asset management library. Creative Workflow fully integrates with our core DAM, and teams can enjoy more operational efficiencies and seamless experiences.
With Creative Workflow, you have the tools you need to ramp up production, hit deadlines, and stay ahead of demand. Project workflows have never been easier to manage by streamlining and automating requests, reviews, and approvals for better creative team processes and bottom-line results.
Creative Workflow allows you to follow a project every step of the way. So you can not only create more accountability, but also track and optimize your creative development processes and resources.
Easily define your creative and collaborative workflow processes and enable account users to make new requests with predefined tasks and responsible parties. Never be confused about a project's purpose, deadline, department, or stakeholders again.
In Creative Workflow, all requests are lodged via a standardized form; which lessens the likelihood of confusion regarding a task's purpose, deadline, or team. Without needing to download a file, you can leave annotations on an asset preview and approve or reject work. Send it back for improvements, or store it in your asset library once it's good to go.
What are the benefits of Creative Workflow?
Know where things stand to deliver projects on time
With Creative Workflow, you can keep track of tasks and projects and receive alerts and notifications so you can follow the progress being made. Creative processes become more transparent, allowing you to catch obstacles early on and avoid the last-minute changes that cause teams to miss deadlines.
Track every step
Use Creative Workflow to document all the activities tied to project completion. Then you can use built-in analytics to gain insight into your creative processes from content ideation to final approval.
Shape processes the way your team works best
Creative Workflow helps you standardize processes, adapt them to your teams, and address your specific needs. The best solutions will allow you to build replicable processes that scale across geographically dispersed or growing teams. With the ability to add or remove steps, you have the flexibility to create processes that help you get the job done right.
Built around your needs
Comments and annotations allow you to provide clear feedback and collaborate effectively during the review process by leaving comments and notifying team members at every stage.
Smart version control sidesteps any confusion about the multiple drafts floating around—new version uploads can be easily reviewed and compared side-by-side, then saved and synced.
Approvals are easy, too! You're able to make sure all the right people review and approve before closing out the project. Set a responsible person or group to ensure every box is ticked, and go to market with complete peace of mind.
See what Bynder can do for you