Bynder introduces its mobile app for iOS & Android
Software has to adapt as employees go mobile
The modern workplace
Mobile is bigger than ever
The global workforce is becoming increasingly mobile as more people work away from the office—during their daily commute, from home or even from remote locations. As a result of this, employees aren't just using their mobile devices to catch up on emails anymore—they're running entire operations on them.
As more employees use their mobile-devices for work purposes, there is an increasing demand for apps that ensure that out-of-office, work-related tasks remain intuitive and convenient.
One challenge for the mobile employee is accessing company content at any moment. This is where mobile digital asset management comes in to make on-the-go operations that much easier.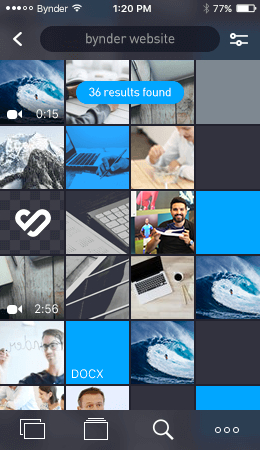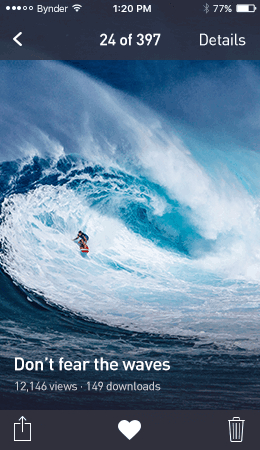 Bynder's new mobile app
Access your assets always
Digital asset management systems allow you to find and use your brand content more efficiently, permitting access to a company's content from anywhere in the world.
In the past, digital asset management software was limited to computers, which is why we are happy to announce that Bynder's DAM now runs on mobile.
Now, digital assets can truly be accessed anytime, anywhere and from any mobile device. With Bynder's mobile app, you can:
Find, view, share assets anytime, anywhere
Keep track of your favorite, most used collateral
Be productive wherever you are