World–Renowned DJ/Producer Hardwell Engages Millions of Global Facebook Fans With Instant Delivery of Exclusive Images, YouTube Videos and Other Media Content
BOSTON, December 19, 2017 — Bynder, the global leader in digital asset management (DAM), today announced a new partnership with Hardwell, a world-renowned DJ and music producer. Hardwell is the first musician to integrate Bynder's DAM capabilities into a Facebook fan page, allowing the artist to engage his global fanbase of more than eight million Facebook followers with highly personalized experiences.
The integration allows Hardwell to share images of concerts, meet and greets and more with fans in an instant. Bynder's artificial intelligence (AI) powered DAM platform automatically tags images, allowing the page to store and sort digital assets and Hardwell to easily deliver customer content to individual fans based on location. To-date Hardwell has uploaded and processed over 10,000 visual files. Access to videos, music files and more will be integrated in the coming months.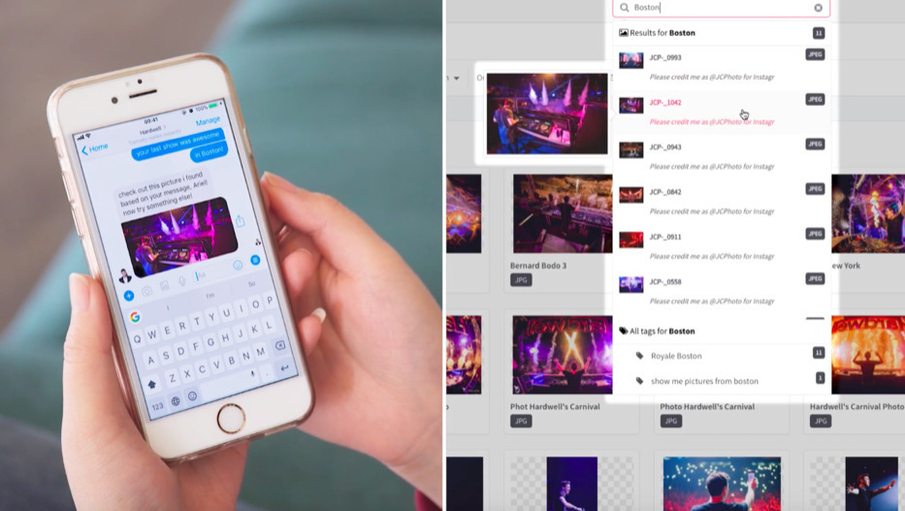 Bynder enables organizations to easily create, find and share digital marketing content in new and innovative ways. Its many integrations connect digital content directly to where it is used, and facilitates seamless marketing collaboration regardless of where assets are stored. With Bynder, businesses can deliver high-quality, relevant content for an unprecedented digital experience.
"In today's digital and increasingly connected world, consumers are demanding personalized experiences, but organizations are struggling to keep up," said Roland Keijzer, Bynder chief technology officer. "It's not a matter of if you'll have to communicate your brand story through platforms like Facebook, it's a matter of when and how well you're able to do so. Our technology uniquely positions us to be able to help powerhouse brands leverage content to reach and engage consumers in new and meaningful ways, and we're proud to offer such a solution."
For more information, visit www.bynder.com.
About Bynder
Bynder is the fastest way to professionally manage digital files. Its award-winning digital asset management (DAM) platform offers marketers a smart way to find and share creative files such as graphics, videos and documents. More than 1.7M brand managers, marketers and creatives from 4000+ organizations like PUMA, innocent drinks and KLM Royal Dutch Airlines, use Bynder to organize company files; edit and approve projects in real time; auto-format and resize files; and make the right content available to others at the click of a button.
Founded in 2013 by CEO Chris Hall, Bynder is headquartered in Amsterdam with offices in Boston, London, Barcelona, Rotterdam and Dubai. For more information, visit www.bynder.com or follow Bynder on Twitter @Bynder.
About Hardwell
A former 2 x World #1 DJ, one of the leading headline DJ/Producers in the world of electronic music, label boss of award-winning imprint Revealed Recordings and a philanthropist behind the global education initiative United We Are Foundation, these are only a handful of the facets that makeup the impressive spanning career of the Dutch electronic music pioneer Hardwell.
His continuous development as an artist can be traced all the way back to his early teens, yet today it's an international presence that has taken his music to the top of numerous music charts, see him work with a plethora of A-list artists and positioned his name as a headline DJ at every major event on the planet.
Media Contact:
Josh Tammaro
(617) 945-1915