Bynder is proud and honored to announce that we have again taken 1st place, in the TopTenReviews' ranking of digital asset management solutions.
Same as in 2014 and 2015, the features Bynder was rated as excelling at included: Ease of Use, Search Functions, Metadata Management, Integration Capabilities, Task Management, Version Control, Commenting Capabilities, Custom Branding Capabilities, Customer Service and Educational Resources.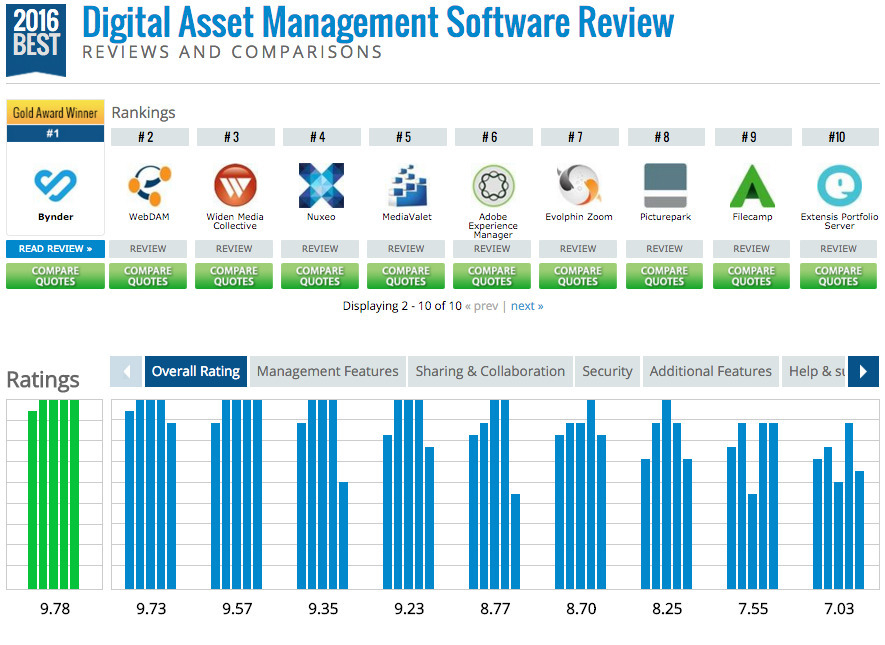 TopTenReviews, a Purch brand, expertly ranks and provides reviews and comparisons of the latest software, online services, and electronics. It is one of the most trusted software and electronics reviewers, both for consumer products and business solutions.
Thank you, once again, for an amazing review!
The Bynder Team