When a nostalgic brand meets new tech
5 branding lessons to learn from Pokemon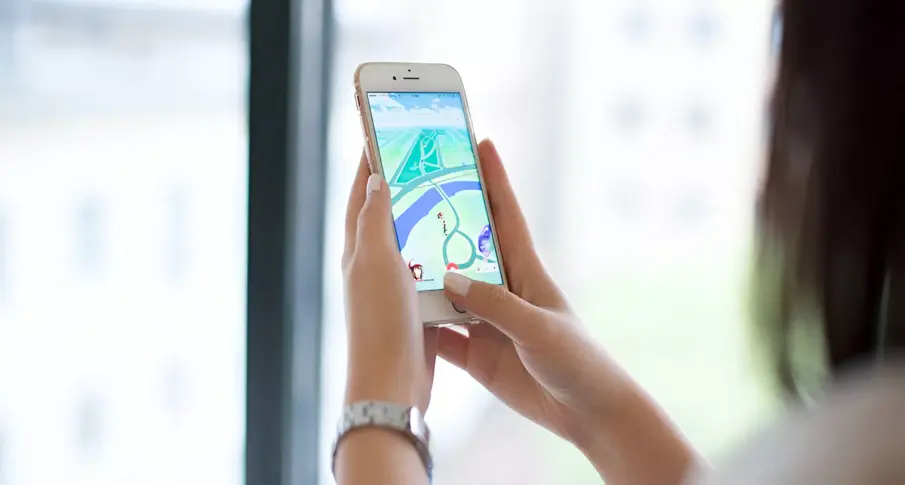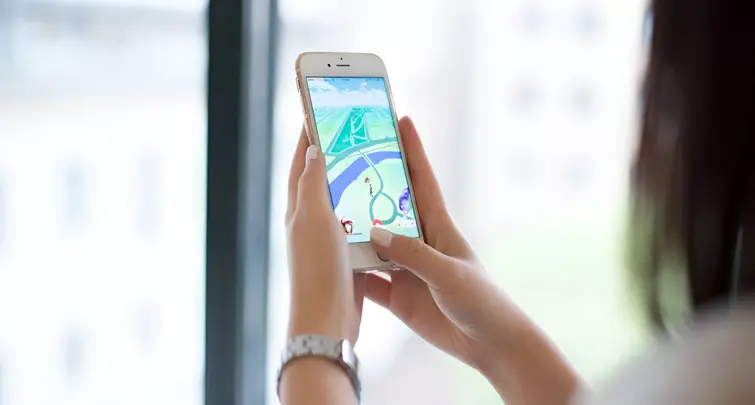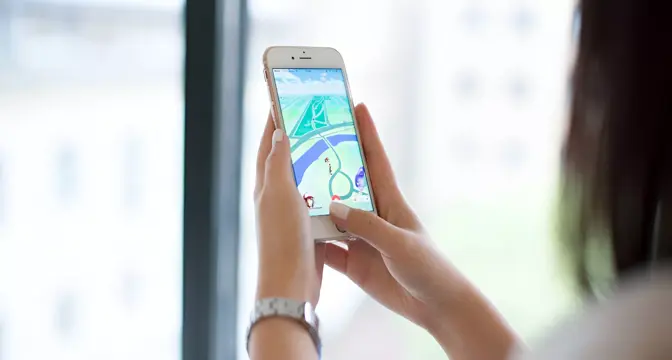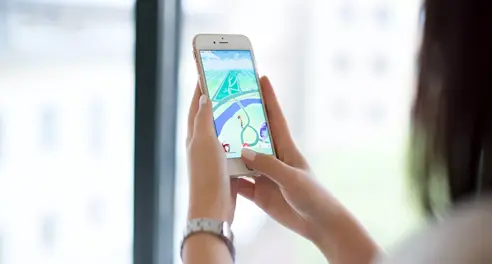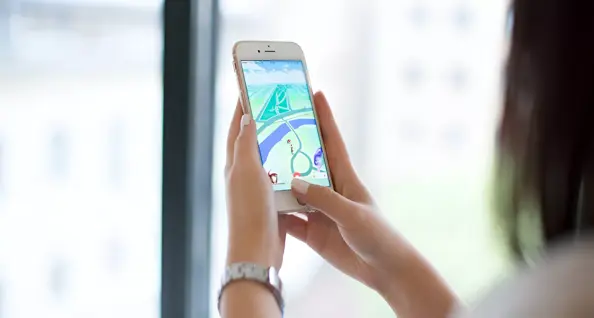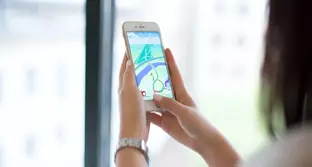 While the initial heat of Pokemon Go has started to cool, new updates continue to fuel the game's popularity. However, people are still waiting for some core gameplays—such as player-vs.-player and trading—to be released because that's how users know the Pokemon experience and connect to the gaming brand itself.
This is what we as marketers and brand managers need to talk about: the importance of brand investment and what branding lessons we can learn from Pokemon Go.
Just a little teaser, here's some numbers to start with:
So many active users: Pokemon Go gained more daily active users than twitter within a week, and more engagement than Facebook and Tinder in the 2nd week;
So many more people watching: livestreaming is also getting hype this year, and Pokemon Go largely boosted it; On Twitch, 1.1 million vloggers have streamed Pokemon live, reaching 36 million views in 2 weeks;
So organic: on Google and Apple Store, "pokemon" became top search keyword on the release day. "Pokemon" only had a 9 on Google Trend in June, and sharply increased to 100 in July, while "pokemon brand" is the top related search;
So boosting: smart local business, especially restaurants are using pokemon to "lure" more customers and increase sales. One pizzeria in NYC had 75% increase of sales on the first day, and it's just starting;
So addictive: retention rate of the app is 70% after 1 day, while most apps have less than 25% retention;
So profitable: And you still think it's a free-to-play game? Well, Pokemon is the fastest mobile game ever to reach No. 1 in terms of revenues on iOS and Android, according to app-market tracking firm App Annie, 1.6 million daily in US only with the current micro-transaction model;
Big publishers including BBC, Fortune and TechCrunch are all calling Pokemon Go a "phenomenal success". But what part of the mobile game made people so crazy? The new way of mobile gaming AR plus geolocation absolutely contributed to the success. But we should also notice that without Pokemon, the nostalgic gaming brand, it would just be another Ingress.
Craziness formula: nostalgic brand + new tech
Pokemon Go's hype is definitely not a coincidence, nor is it luck for either Niantic (the development company behind it) or the Pokemon Company.
Pokemon is the first traditional gaming brand to embrace and fully jump into mobile AND a fresh game genre, in this case both geo-based gaming as well as augmented reality.
In other words, it's a very welcomed dose of nostalgia for a whole generation, infused right into their current daily life. On top of that, younger generations directly onboard with the tech lure.
It's the perfect combination of the two elements: old and new, nostalgia and curiosity, the traditional Pokemon gameplay and the new game genre.
Pokemon: Over 20 years of branding
In the first week of the Pokemon Go craziness, many publishers and bloggers heavily talked about Nintendo. While it's actually very easy to notice this fact that Pokemon Go is not a Nintendo game at all, as the very recognizable "Nintendo" logo is nowhere to be seen in the app. Then why was Nintendo in the center of the PR stage, and even enjoyed a 50% uptick in its stock shortly after the game's initial launch?
Well, for one, Nintendo is the founder and part owner of the 21-year-old brand "Pokemon". And thanks to over 2 decades of consistent branding on their game platforms, the brand Pokemon is tightly associated with Nintendo in public discussions.
Branding is about building emotional connections
For most Millennials, Pokemon occupies one important part of their pre-Internet memories. The first game was on a black-white pixelated console Gameboy. As early as the 90's, it already did bring community-based gameplay phenomena among kids. That's the beginning of the emotional connections between the community and the brand.
The Japanese are very good at involving a brand into full media products. The Pokemon franchise has almost all the media it can have: from console games, to anime series (since 1997, so far 970 episodes and 20 seasons), 19 movies (almost one per year), mangas, soundtracks, trading card games and of course all kinds of merchandises.
As the brand is built up on many stories, the emotional connections are rather easy to form. But it's also the countless touch points of the brand that maintain the connections with a huge group of loyal and targeted audience.
While being open to new tech, be brand-consistent in everything, all the time
When talking about Nintendo, it's hard to avoid the topic of brand consistency, as they have been criticized a lot among fans that the designs for the new consoles were not consistent.
Nintendo's strategy was to compete with game consoles as they strongly believed in it. While heavily investing in hardware, they stepped away from the look & feel of the original and recognizable branding. The style tend to be "too cute" for some old fans.
This time, they seems to have learnt from that mistake.
The new Pokemon Go keeps the same art style, colorful design and sound from the other old console games. And of course that catchy (literally) tagline used everywhere for so many years: Gotta catch 'em all!
Noticeably, the gameplay, as the crucial element of all games, has been the same since the first game and amplified by the geolocation and AR based new game genre. The to-be-released gameplays including player-vs.-player and trading are still keeping fans excited.
Now that some game reviewers are arguing the new Pokemon Go is winning some lost old fans back, it's also more clear Nintendo will be forced to change their strategy: instead of investing purely on making more consoles, ensuring branding consistency across devices is more important.
Here's more reading on why consistency is so important for branding.
And because of the brand, Pokemon Go is hard to be cloned
Most successful mobile games have been copied by others very quickly. Think of Candy Crush, 2048, Flappy Birds and many others. Why there's no big "Pokemon Go clone" yet? Again, because of the brand and rich stories behind the game, it's very hard or almost impossible to clone its success.
China has big fan base of the Pokemon franchise, while clones of popular games are very common. After Niantic announced that Pokemon Go will not be launched in China due to Google map's unavailability, Chinese clones were high ranked in all app stores. The most popular clone called "City Spirit Go" even has the same AR and geo-based gameplay.
But according to a survey conducted by Forbes, still near half of the respondents are trying to play the Pokemon Go with "convoluted efforts", and 11% of them are able to play (with VPN and other "illegal" means).
It's fairly easy to copy or even optimize the tech part, but one can never copy the brand and its emotional connections.
Value of brand will keep growing
And yes, there's going to be more for the franchise to grow.
Legendary Entertainment already won the right to make a brand new live-action Pokemon movie in the coming year.
Pokemon merchandise sales is seeing an increase of 100% in the chain shop GameStop.
Other business model of the game itself will soon be discovered, including the location sponsorship starting with McDonald's Japan.
Besides, the mobile game already evoked a 145% increase in sales of other 3DS Pokemon games. Nintendo is hoping a boost for its soon-to-be-released 3DS game Pokemon Sun and Moon.
All in all, 5 lessons to learn for us all:
Investing on branding should start from the beginning
Brand consistency is the key to success in branding
Building brand is about building emotional connections with your audience
While being consistent in storytelling and styling, also be fully open to new technologies
Online marketing influencer Neil Patel commented on the Pokemon Go phenomena in a recent AMA: "People love games and they did something that is innovative/new. Plus Pokemon has a big brand. Lesson to learn: Always innovate and invest (a lot of) money into branding."
Yes, the last but biggest lesson is: Always invest on branding in the right and innovative way, because it will pay back.
---
---