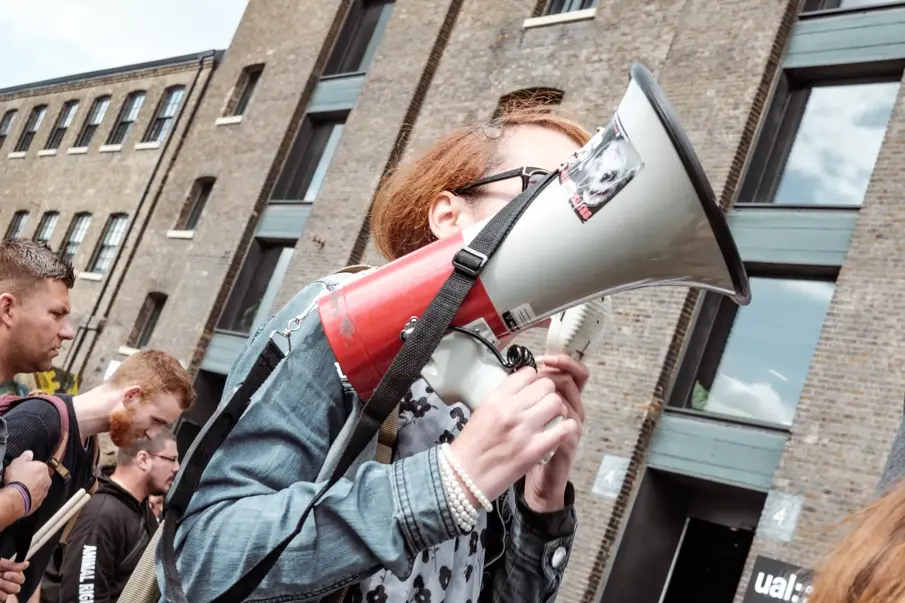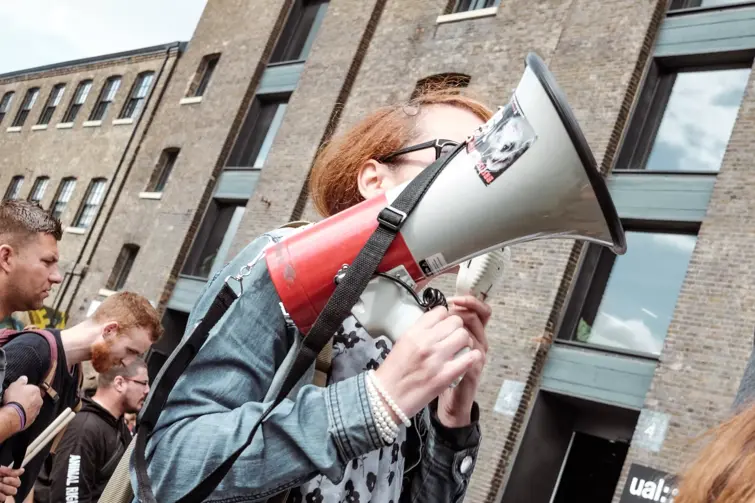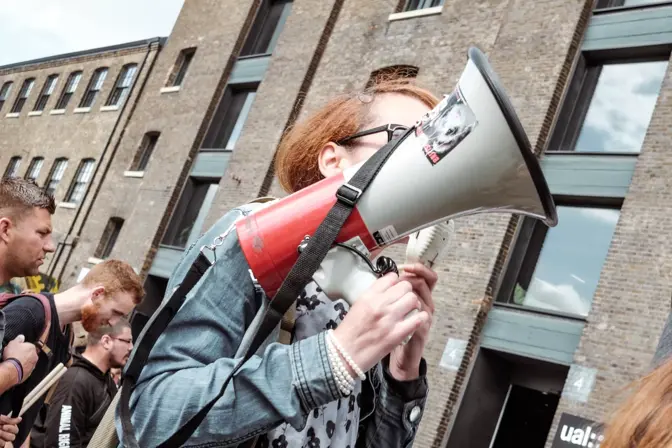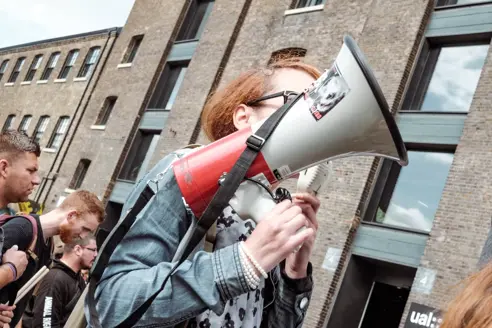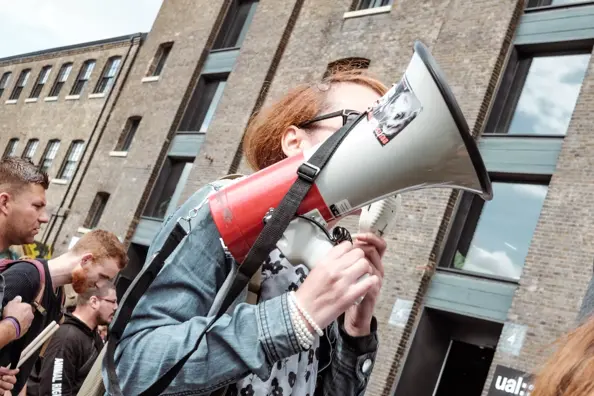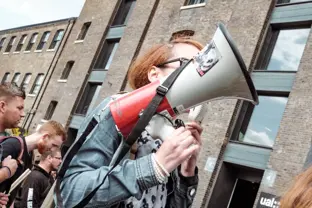 It's not often we get to quote Shakespeare when talking about digital marketing, branding, or tech, but today, oh, today is the day:
How beauteous mankind is! O brave new world, That has such people in't.
Why, you may ask, am I reciting The Bard? Well recently, I came across the touching news that participants of Adobe's student program had restored family photos damaged by Hurricane Harvey. It's easy to overlook cherished mementoes when it comes to talking about devastating natural disasters; but, as the released video shows, the sentimental value of such treasured belongings can mean the world to those who have lost so much.
Like many millennials (75% according to Forbes), it's important to me that brands—with the platform to do so—should give back to society, much like how Adobe has done.
We live in a world where we now approach brands as potential social and moral leaders. Their values are a declaration of what they stand for, seek to defend, and what we see as a reflection of our own personality. This means modern consumers have no qualms about ditching a brand that just doesn't cut it anymore.
Philippe von Borries, founder of Refinery29—a media company actively championing and celebrating women's rights—noted that 91% of millennials will drop a brand for one with a cause, and we've all found ourselves nodding our heads toward at least one social diss directed at a popular brand.
Branding's new golden rule: have a purpose and be authentic
Finding a cause to get behind isn't difficult in today's climate. However, we've seen many recent examples of brand activism turn into a PR nightmare (Pepsi, anyone?). Why? Well, primarily, while they were trying to show that they backed a purpose, or cause, the authenticity just wasn't there.
To position themselves as true socially-conscious activists, it's crucial that consumers believe that brands authentically and passionately believe in the cause they are supporting—and aren't just jumping on the bandwagon. A group of attractive young protesters blandly marching at a rally that seems to support no particular cause while doling out sugary drinks during a time of heightened political and social tension is a sure-fire way to anger consumers. However, there are those who get it right.
The early activist
Brands, and fashion brands in particular, often portray an ideal image—an aspirational life we wish to be part of—to sell their products, so talking about difficult realities could be perceived as dangerous or counter-intuitive. Enter United Colours of Benetton, who waded into brand activism as early as the 1980s by targeting health, politics, and racial topics.
Between 1982-2000, Benetton's Art Director Oliviero Toscani's stark and confrontational photographic campaigns aligned the brand with topical social causes. Provocative in nature, the work showcased a newborn baby with umbilical cord still attached. A man dying of aids while surrounding by his grieving family; and three raw hearts labeled separately as "white", "black" and "yellow" all portraying a "one-world" theme.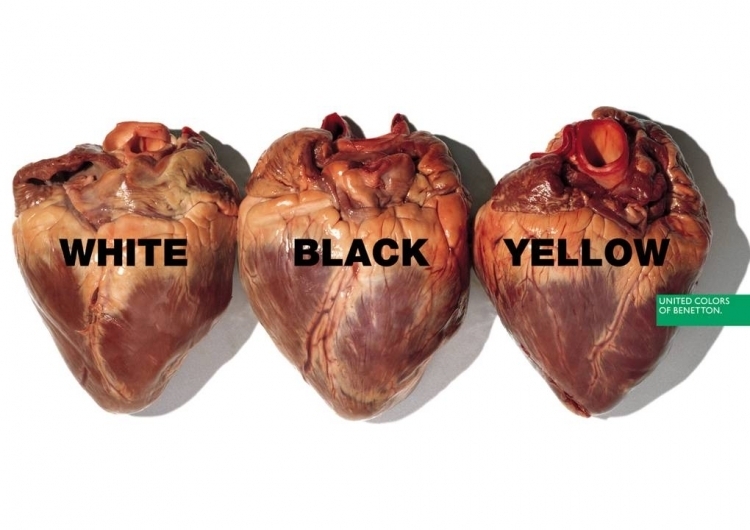 In 2011, Benetton founded The UNHATE Foundation, which, by building on the brand's underpinning values, strived to contribute to the creation of a new cultural movement against hate and discrimination; support new generations via educational activities, and disseminate the social impact of art. The Foundation was launched with a matching campaign that featured now infamous images of world leaders in passionate lip-locks with some of their biggest rivals.
While it may not have done much for international diplomacy, the images focused on the kiss as a universal symbol of love to portray the concept of unhate and tolerance. And, while many took offense to the imagery—just like the work before it—the brand reaffirmed their position as social activists with authenticity.
Recently, Benetton turned 50 and shifted its strategy into one that favors thoughtfulness over shocking in the hopes that it would bring about deep-rooted social change. While their visceral imagery positioned the brand as one which takes social values seriously even before social-media enabled millennials demanded they do so, Benetton wants to ensure it's doing more than just raising awareness.
The delicate art of standing up for something
The tricky thing with brand activism for any business looking to fly their social flag is balancing statement with meaningful activity. To avoid coming off as an opportunist just playing a situation for good press coverage, the most successful socially-engaged brands back up their beliefs with cold, hard action. However, that's not to say it can't backfire from time to time.
Coffee giant Starbucks is the perfect example of a brand that was told to sit back down. While their 2017 announcement that they would hire 10,000 refugees globally over the coming five years was shared and celebrated by millions, their 2015 attempt at tackling race issues was not met with the same enthusiasm.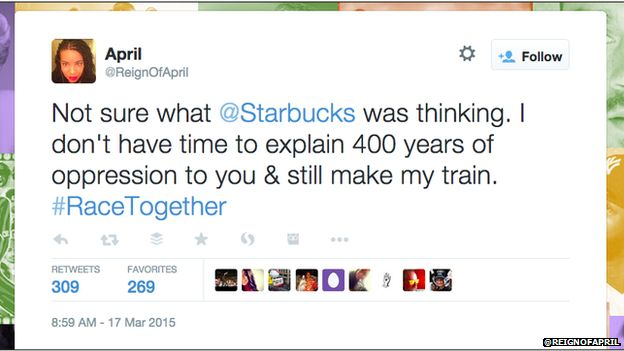 Hoping to spark discussion following the shootings of two unarmed black men and the civil unrest that followed, the brand launched the Race Together campaign that was almost instantly dragged down on Twitter. The idea for baristas to write #racetogether on cups and engage customers in a conversation should they ask was labeled as nothing more than a marketing ploy. There was even so much negativity on Twitter that Corey duBrowa, SVP of Global Communications, deleted his account.
The benefits of activism
Brand activism not only sparks public conversation about the most pressing social issues, but it has the added benefit of positively impacting a business' bottom line. Authentically supporting and standing up for a cause can cultivate lifelong relationships with consumers; creating an emotional bond that goes beyond product or price.
Many of us feel compelled to right the post-Brexit, post-Trump, post-#metoo wrongs of today, and we want our brands to feel that compulsion too. If they engage with activism while fueling our social conscience, then we'll continue handing over our spare cash again and again.
---

---