Is your brand experienced? Going beyond social with experience marketing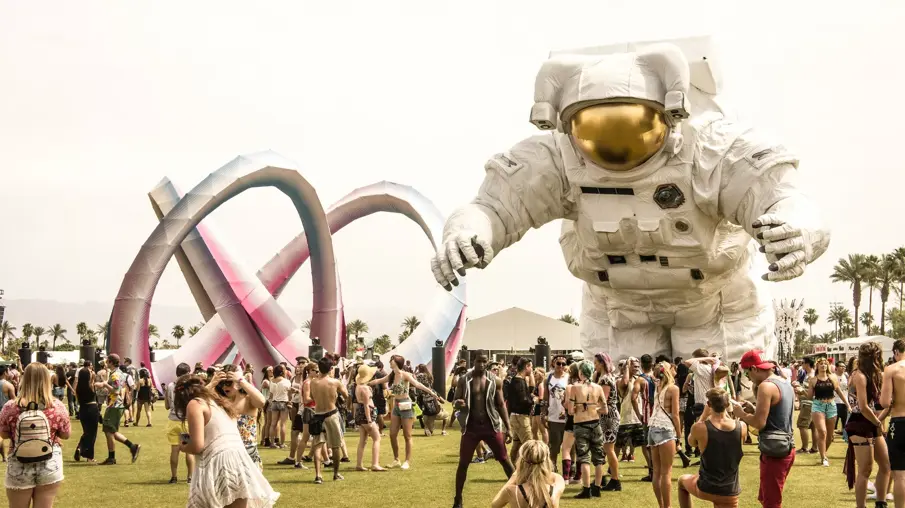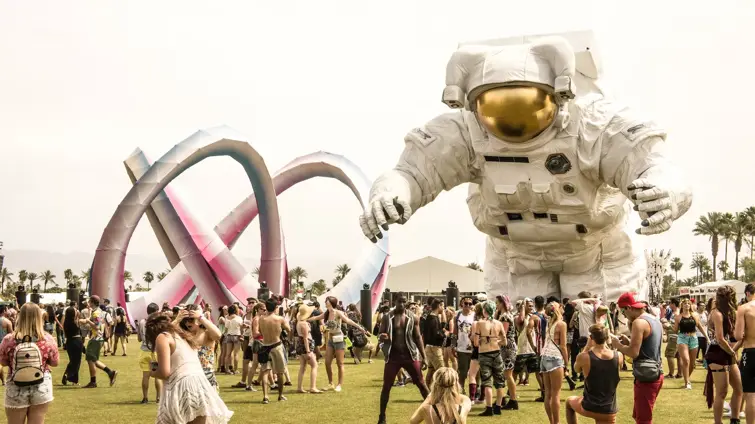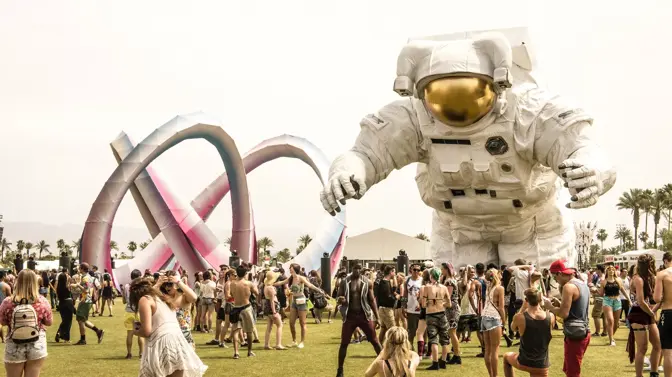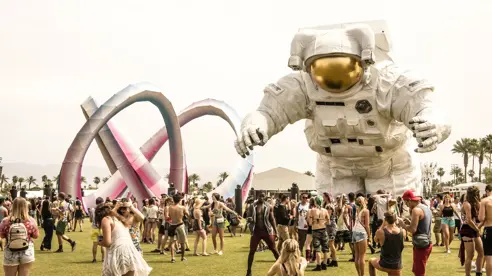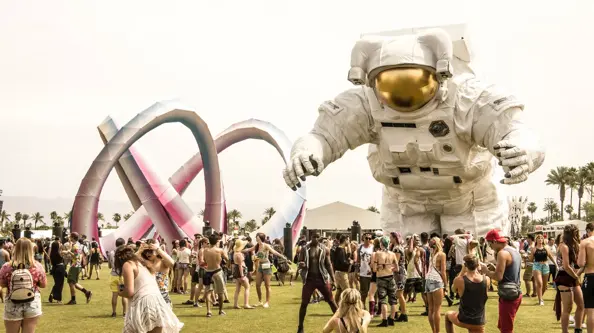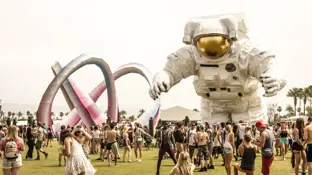 The increasing customer fatigue of digital and social media marketing tactics have brands ramping up their focus on in-real-life brand experiences to stand out from their competition and stay ahead of the ever-changing marketing curve.
Marketing before digital (kinder, gentler, and horribly one-sided)
Back in the caveman days, before the age of the internet, companies could only connect with their customers using print, radio, television, and outdoor advertising to build their brands. The conversation went mostly one-way and the opportunity to build a solid two-sided relationship with their customers was almost non-existent.
Marketing online (the 24/7 onslaught)
Fast-forward to life on the interwebs and branding, advertising, and relationship building with customers is largely the same one-way street, just the modes of delivery changed. Now it's way too many messages in our email inboxes plus retargeted ads that follow us from website to website we visit like a little kid pulling on our coattails screaming "buy me, buy me!"
Marketing sneaks into social (brands acting like friends?!?)
The invention of social media finally changed the game as there are now quick and convenient outlets for companies to build their brands by having dialogues with customers in almost real-time. Companies can take advantage of up-to-the-minute local, national and global events as a springboard to talk about their products and services. Plus, customers can easily give and companies easily receive brutally honest positive and negative feedback. In some industries, online customer reviews can make or break a company's success.
Social marketing matures (and turns into big brother)
In the past few years, social media has grown up and we've all gotten used to brands inserting their messages into our feeds, baiting us with promos for likes and shares, monitoring and mining data from every click and swipe we make so they and target more ads to us...and (if the latest conspiracy theory turns out to be true) our phones and other devices are listening to our conversations at all times and serving us ads on social media in almost real time. You remember that time you were watching a House Hunters episode based in Ireland and before the episode was over your Facebook feed had an ad for an airfare sale to Dublin?—Coincidence? We don't think so!
The next wave of marketing: Experiences
So this is where we're at with brand building in the always online age. And frankly, for many people, it's become too much. We're on the brink of a digital backlash as many people are now taking long-term dedicated social media breaks. Also, many establishments are banning personal digital devices to force a more "human" and "connected" experience at their venues. Many private events also ask attendees to check their devices at the door to keep the event off social media and force a more IRL (in real life) vibe. The times are definitely changing, and to keep up marketers are adding offline, non-digital, non-social media tactics to their roadmaps to address this wave of sentiment. So how are companies building their brands beyond having relationships with them online via social media channels? One word—Experiences.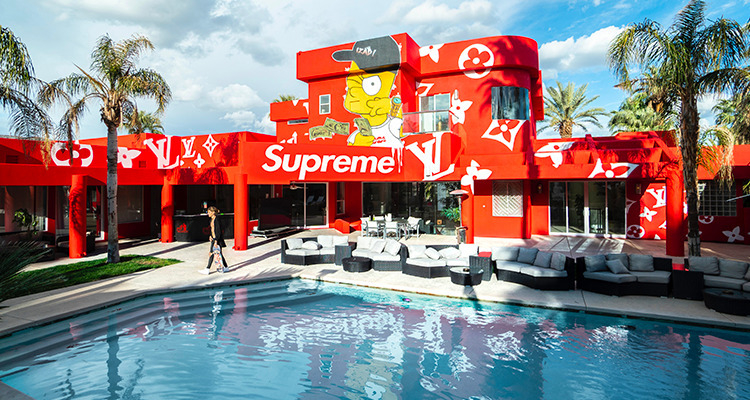 Companies have realized that they can't just have a presence online and on social media to stand out. They need to be part of their customers lives both online and in real life. Now they're striving to do more than just sell their product, instead, they're trying to create an experience that may or may have a direct connection to their product. The feeling is all that matters. How a current or potential customer feels about your company is the goal. If you have a good feeling about a brand, no matter how that feeling came to be, that feeling is locked in your brain, it's a memory, it's a story you'll relate to your friends and family, it's something you'll take a photo of and blow out to all your followers on your social media—all with the hopes of creating "experience jealousy" or FOMO (Fear Of Missing Out).
Coachella showcases big brand activations and swag on steroids
The official business buzzword for experiences is Brand Activation and any company with a big marketing budget is going all in with brand activation to reach audiences in unexpected places and with unique experiences. Brand activations that get the most buzz combine elements that excite all the senses. And at the time of writing this post (April 2019) the Mecca of brand activation, Coachella Valley Music and Arts Festival (or just Coachella for short), just wrapped up and big brands were in full force with over-the-top activations.
American Express creates a home for an OMG experience
One brand at Coachella with significant wow-factor was the American Express' Platinum House. It combined a vibrant inflatable sculpture garden, a sensorial experience designed to demonstrate how color and new environments can affect how we feel, live DJ sets and performances, curated bites, bespoke cocktails, and a dedicated bungalow for networking and meetings stocked with cold brew stations, DIY business cards and wi-fi printing. Rounding out the experience, American Express partnered with the Equinox Fitness Clubs chain to offer scenic runs through downtown Palm Springs, as well as the brand's reimagined spa experience, EQX Body Lab, which offered recovery-based services like CBD-targeted massages, cryo-facials, and restorative acupuncture.
BMW produces a turbo-charged event
Another example with uber-buzz was BMW's Road to Coachella Event which partnered with music headliner Khalid. The activation also included influencer partners, like Paris Hilton, Laura Marano, and Ross Butler, who each headed to Palm Springs in a newly decked-out BMW and, of course, documented their journey on social media. Riding on that initial buzz, Khalid then announced his Road to Coachella Pit Stop to fans online. The Pit Stop, which was located at the BMW of Palm Springs dealership and was open to guests Thursday through Sunday of Coachella's opening weekend, was home to an array of exclusive merchandise, the "Free Spirit" fleet of BMWs and Khalid's own van, also designed to match the artist's album cover. In addition, there was a claw machine that gave fans a chance to snag custom Khalid Road to Coachella bandanas (which could be custom embroidered on-site), food trucks, games, music and, on Saturday—a visit from Khalid himself.
Other top brands who went to great lengths to connect with their customers at Coachella included: Heineken, Pete's Coffee, Instagram, HP, Absolut, Pandora, T-Mobile, McDonald's, PacSun, Dolls Kill, Marriott, and NYX Professional Makeup.
Read up on what went down at each over-the-top Coachella brand activation
How's your C2C experience game?
Another way to build your brand apart from traditional B2C social media is by creating C2C social channels where a community of loyal brand followers functions independently of the brand on their own in a peer-to-peer social community. These brand loyalists love the brand but find their own expression or take on it and find support and connection from other brand loyalists. They share a common bond in the brand but many times discover that they share so much more apart from the brand. Companies realize that to build a strong community they must not only build meaningful relationships between the brand and consumer, but also meaningful relationships between consumers.
Warming up to relationship building
To help promote their Pumpkin Spice Latte in 2018, "Starbucks created a private Facebook group called the Leaf Rakers Society with just one membership requirement: a love for all things fall. While it's definitely on-brand, the goal here was not to promote Starbucks' PSL or the assortment of seasonal beverages. It was meant to build relationships between more than just the brand and its patrons. The group created a community of like-minded individuals that incited conversations for people to learn from each other, built on a shared passion. Brands can learn from this example by identifying meaningful opportunities to build relationships between more than just your brand and your patrons." Jennifer Harvey, Bynder—for Forbes
Shout-outs for your workouts
Crossfit is another brand that has embraced C2C marketing by making it ok to post about your workout progress. There was a time not too long ago when many people felt uncomfortable talking about or posting progress in the gym. Crossfit with community workouts at its core suddenly made it ok for people to post, talk about, and support others who are striving to make their fitness goals as well.
"CrossFit does this well because it does not solely rely on trainers to communicate the message -- the message comes directly from the members, which makes it more authentic and meaningful. By tapping into a network of people who have been positively impacted by your product or service, your brand can inspire its community members by helping make their voices heard." – Jennifer Harvey, Bynder—for Forbes
Read about how companies are focusing more on humanizing their brands in this Forbes article by Bynder VP of Branding and Communications, Jennifer Harvey.
Ditching digital for IRL experience extensions
Other exciting experience trends include retailers opening hotels. Upscale home goods brand Shinola out of Detroit and Restoration Hardware in NYC will open hotels to increase their brand sphere and introduce customers to their products during short-term hotel stays, which they hope will encourage customers to make retail purchases for their homes down the road.
Another trend is the old-school, pre-internet, anti-digital experience where we see retailers doing a direct 180 from digital to in-real-life sales tactics such as Amazon who is opening bookstores and mailing an ink-on-paper toy catalog. We also see consumers embracing real books instead of e-readers and vinyl records instead of iTunes.
Check out more marketing trends to watch in 2019 from CMO Network contributor Michael Stone—Forbes
When your experience needs something extra
A final example to demonstrate consumers' hunger for new experiences and the degree that organizations are trying to keep up can be seen with the ultimate experience provider, Cirque du Soleil. The circus for the modern age innovator with traveling shows across the world and permanent experiences in Las Vegas has a winning formula with live music and acrobats, mixed with special effects, eye-popping props and sets, and always a clown. All the shows are a little bit different and a little bit the same—and in the age of the experience, they realized this was becoming an issue.
To gain a new younger audience and to give older audiences who've been to a show or two, a fresh experience, they decided to shake things and do something radical. Their newly announced (for fall 2019) live-action show titled R.U.N. located at the Luxor hotel in Las Vegas will feature movie stunt actors instead of acrobats—and no clowns. This show will surround the audience and be made up of fast-paced chases, combat, and stunts drawing inspiration from graphic novels and action movies. They are going for a live, immersive experience that will make the audience feel part of the action as soon as they step foot into the theater.
All this talk about and examples of experiences have come to pass because we've reached digital saturation. The time we spend on our devices and staring at our screens now far surpasses the in-real-life time we spend connecting with the world around us and the people who are most important to us. As a result, companies are forging a new path of real-world experiences to connect with customers apart from and also in tandem with their digital strategies. So with that, we have to ask—Is your company experienced with experiences?
---

---