Bynder Launches Salesforce Commerce Cloud Guide for Headless B2C Commerce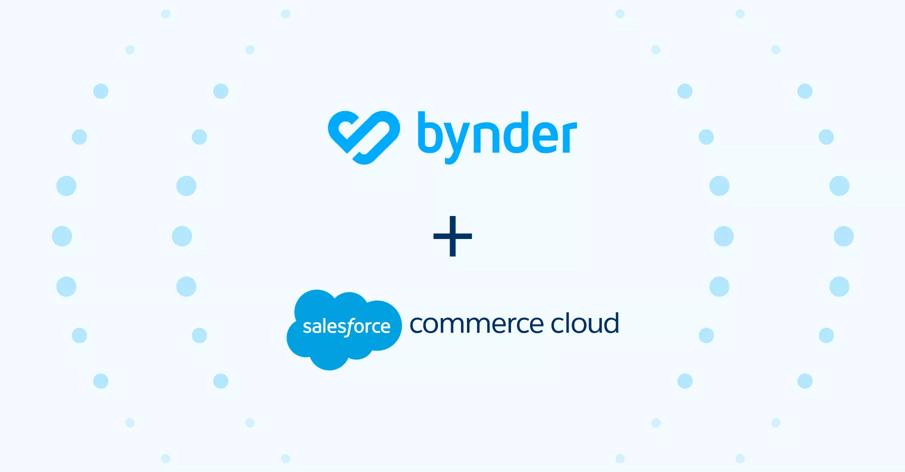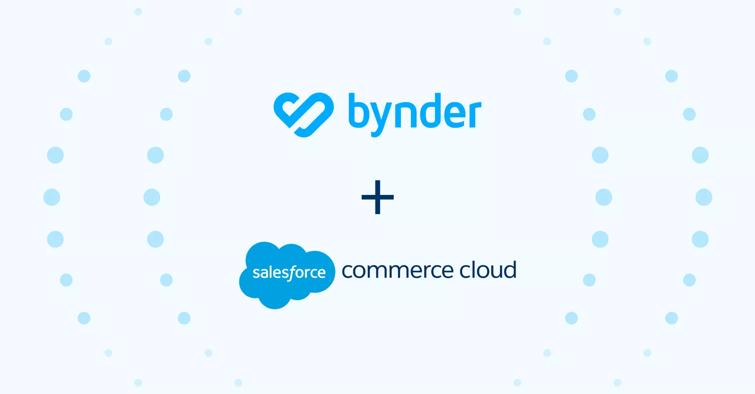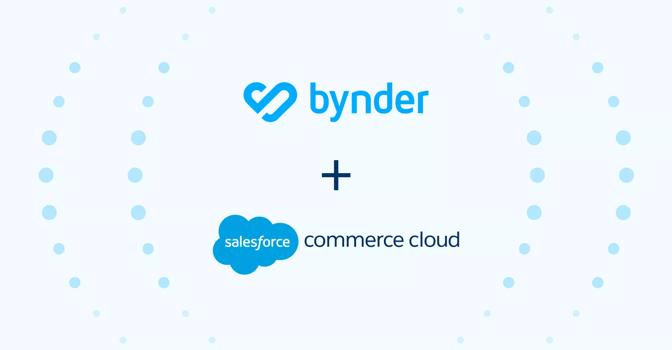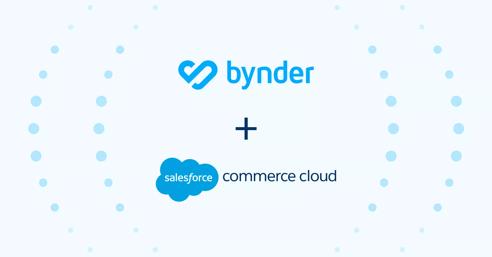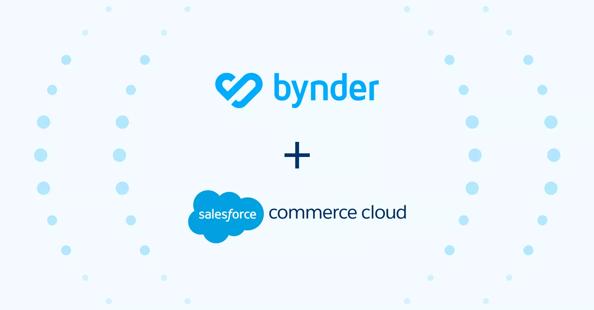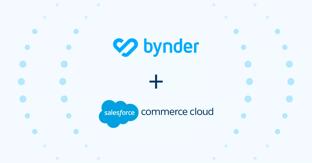 As a leading DAM, we're passionate about helping brands power the content engine that fuels great digital experiences. Today, we're excited to announce a big step forward on that journey with the launch of the Bynder DAM Guide for Headless B2C Commerce (SFCC) on the Salesforce AppExchange.
The Salesforce-approved developer guide provides a roadmap to help solve a major pain point for brands: meeting the demand for the explosion of content assets needed to sell products across multiple devices and channels.
Brands using Salesforce Commerce Cloud can automate the delivery of visual product assets optimized for each visitor, channel, and need, providing faster, more personalized, and engaging digital experiences that grow revenue and share of wallet. Bynder DAM´s Dynamic Asset Transformation feature ensures an optimal end-user experience by delivering the appropriately sized asset to the device type being used to access the commerce website. As a cross-cloud solution, Bynder DAM acts as a single system of record for visual content across all channels. Combining the power of the Bynder DAM and Salesforce Commerce Cloud enables brands to deliver the high volume of product content and variations needed across channels without manual effort or the need to search for assets in multiple systems.
The digital economy has seen rapid acceleration due to changes in consumer behavior and the convergence of technology to meet those demands. Consumers now expect engaging, personalized, consistent, and seamless e-commerce experiences across all interactions with a brand. When consumers aren't physically interacting with products, visual content becomes an even more important component to drive the digital experience. Brands have the opportunity to seamlessly provide compelling visual content across all interactions to build trust with buyers, beat out the competition, and ultimately achieve top-line revenue growth.
Providing this high level of customer experience is impossible without the ability to generate a large volume and a large number of variations of high-quality, visual product content and deploy it at scale across all touchpoints. Additionally, this shift has quickly made headless e-commerce platforms the go-to solution for businesses that want to win in the digital economy but can make managing visual content across channels more challenging as needed functionality is dispersed across systems.
Bynder DAM provides Salesforce customers with a cross-cloud solution (SFMC and SFCC) to help brands efficiently develop, manage and deliver creative content at scale by centralizing it into a single system of record for automated distribution across variations and channels - online and off. Brands gain speed to market, create consistency across channels, and enhance personalization efforts by accelerating content creation with templating tools, streamlining the review process with workflow capabilities, and enriching images and video with metadata.
With the flexibility and agility of headless commerce, this guide makes the integration easily achievable by Bynder/SFCC customers or System Integrators on the customer's behalf by leveraging APIs to integrate and produce a winning front-end e-commerce experience.
See how you can meet the demand for content and deliver that content at scale with the Bynder DAM Guide for Headless B2C Commerce (SFCC). View the guide on the Salesforce AppExchange or visit our marketplace to learn more and schedule an intro.
---

---