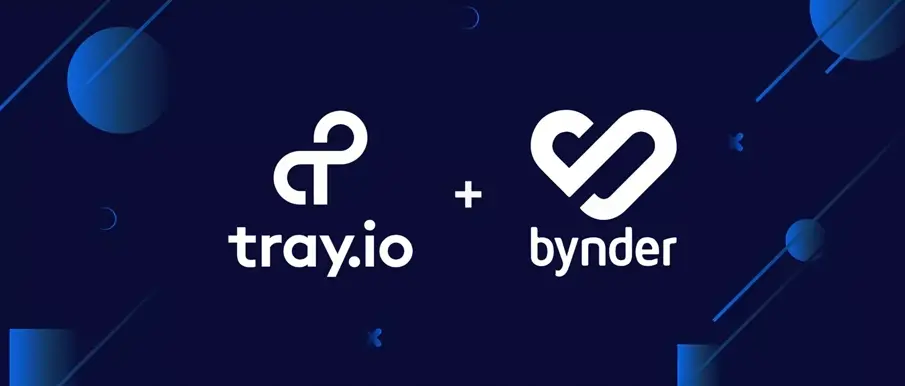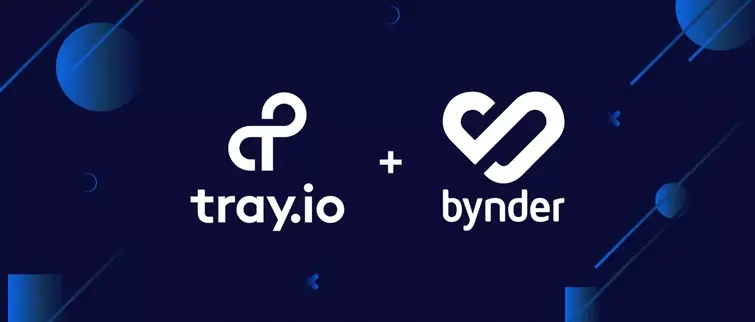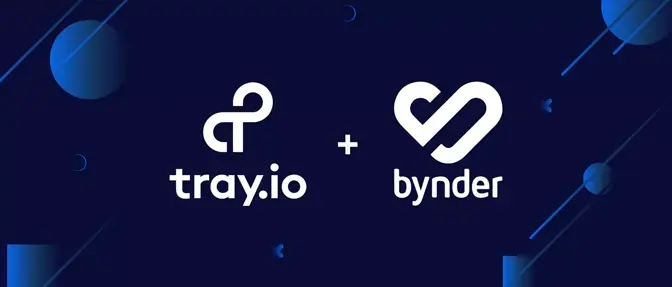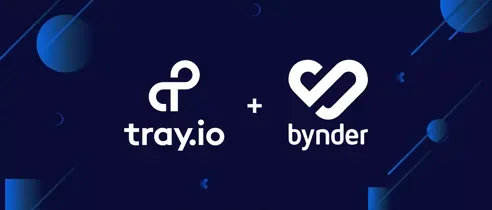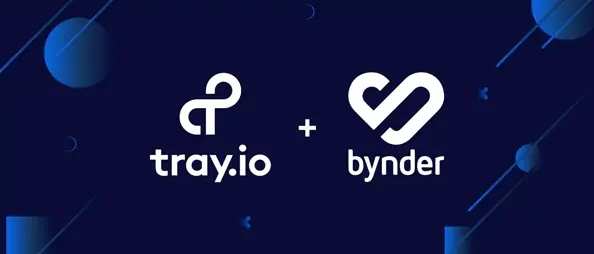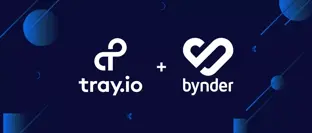 In today's digital era, teams are expected to constantly create new, relevant, and branded content at a faster rate to maximize reach across different touchpoints. In an effort to do so, brands are looking to modernize and connect their tech stacks to automate certain processes. That's why Bynder is excited to announce our partnership with the integration platform, Tray.io.
Tray is a powerful, flexible platform where users can connect their entire cloud stack using APIs. Teams rely on Tray to connect, process, and automate data between the tools they use every day.
Our partnership with Tray.io allows users to integrate their DAM to hundreds of other technologies. With Tray.io and Bynder, users are able to find even more ways to reduce manual work and automate workflows, allowing teams to focus on tasks that drive revenue and business objectives. By leveraging Tray.io's General Automation Platform, Bynder users can automate a variety of use cases for task management with tools such as Asana, Wrike, Smartsheet, or Workfront; content management systems (CMS) with tools such as Brightcove, or Sharepoint; or content enablement with tools such as Kapost or Showpad.
The integration enables users to easily connect Bynder to other tools they use everyday on the Tray Platform. By combining the two solutions, brands can ensure brand integrity, drive efficient collaboration, and go to market at game-changing speed.
Austen Stone
Sr. Solution Engineer at Tray.io
Digitally automating for better content value, and less manual work
The creative asset lifecycle starts well before an asset is in the DAM and, ultimately, continues well beyond the DAM. Bynder users often have multiple technologies that help to manage the flow of asset creation, from management to distribution.
The benefits of partnering with a platform like Tray.io for Bynder is that users can drive value across their whole content strategy, ensuring it always finds the right audience, with less time wasted on the manual distribution of assets and data between systems.

Sync assets and data across systems with Bynder and Tray.io
It's critical for teams that use and distribute content to access up-to-date versions with accurate data. Imagine being able to ingest assets into the DAM and, almost instantly, having those assets available for distribution in the appropriate tools. Then, when there are new versions, no one has to remember to go looking for those versions in the DAM, or have to make manual updates.
Using integrations through Tray.io, users can set up automatic workflows that "listen" for certain triggers in a source system, either Bynder or another tool, and then execute a number of actions based on those triggers. As an example, when integrating Bynder with a content enablement tool, a Tray.io user would set up a flow that "listens" for any changes to the status, metadata, or asset itself in the content enablement tool.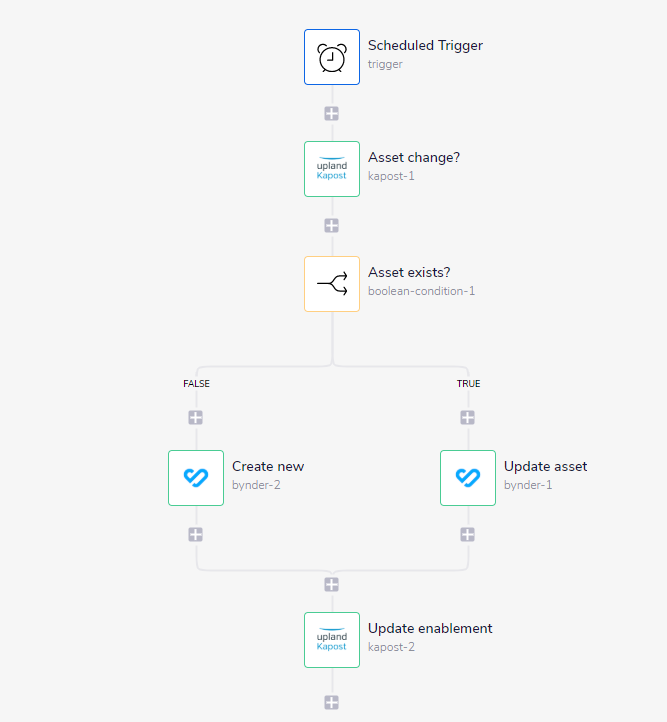 If a change is registered, the asset or data is updated in Bynder, or a new asset is created, and that update is logged. The reverse is also possible: look for changes in Bynder and push those to another system seamlessly. The result is that all teams, regardless of the system they're working in, always have access to the most up-to-date and on-brand asset versions—without having to make a request, complete an extra upload, or send a single email.
---

---