Digital asset management training resources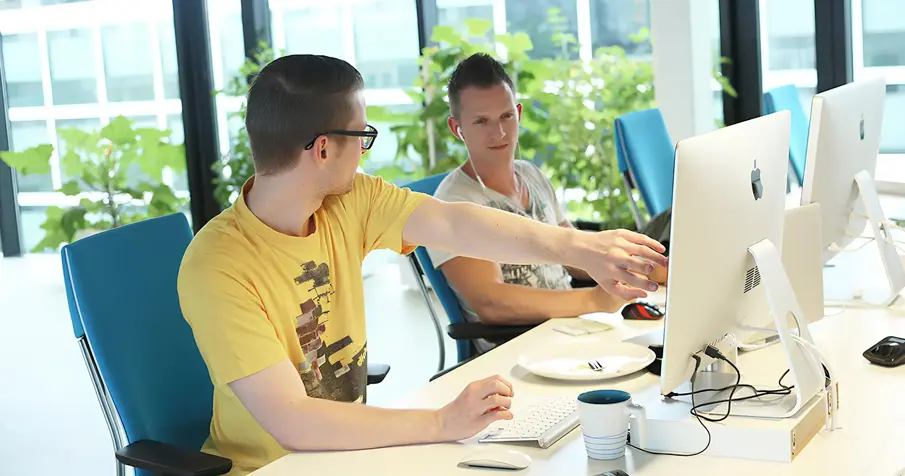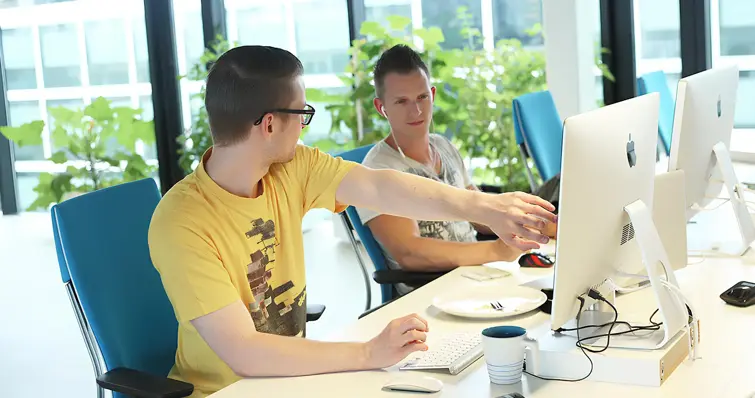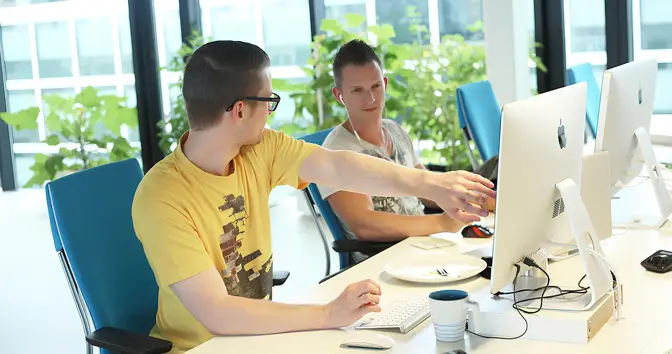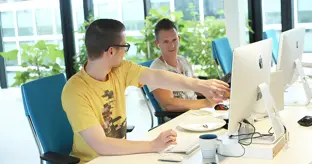 One of the most exciting things that is happening in the world of software and technology right now is the ability to start doing things yourself—without having to pony up lots of cash or go through a long-procurement process to get up and running. This is why tools like Slack are winning—the barrier to adoption is low and people are able to start running before they walk. Digital tools that cut through red tape and bureaucracy are becoming the norm and have the potential to disrupt entire industries in the digital workplace.
One area that still needs help though is digital systems and digital workplace consultancy. There are many experts, analysts, researchers, and consultants available on the market that are available to help you get started with DAM—and many times, it seems that they are often very necessary when it comes to resource management. Perhaps you don't have many in-house resources for getting started with digital asset management, and that's okay! You are in the same crowded boat as many people.
There may be budget cuts and shifting roles in your company where you are tasked with taking on new work that would usually be outsourced or given to a domain-specific worker. If you find yourself without the resources and need to get up and running with little to no overhead, we're glad you are here! Here are 15 free DAM training resources to help you on your journey!
Ready to do DAM?
Here's a shortlist of everything you need to do it right and get it up and running in no time! This guide will help you answer the question "What is DAM?" for the right people, provide training resources and a framework for you to begin work now before you've even signed on with a DAM software, and can be your "cheat sheet" for everything from DAM strategy to launch and adoption of a new software tool in your company! These DAM training resources are designed for you to begin building your DAM initiative on your own. We're always here if you need additional help—but we believe in the power of doing it yourself and think that opening up access to DAM resources is in the best interest of everyone!
DAM strategy training materials
Use these digital asset management training resources to start crafting your DAM strategy.
1. Hiring toolkit
The DAM Hiring toolkit is designed for companies that want to start building the business case for hiring a specific person to do DAM or for identifying in-house resources to start taking on the responsibilities of DAM administration.

2. Survey toolkit
This digital asset management survey toolkit will help you to start surveying your company and find out what problems people are dealing with on a daily basis. You may uncover things you didn't even know were issues in your organization such as unauthorized file-sharing from products that are not approved by your company, or that there are similar pain points across teams and departments. This information can be used to identify specific key performance indicators that you can report on after you have started your DAM journey!

3. What to expect presentation
Not sure what your organization is up against in terms of launching a digital asset management tool? Here are key findings and risk mitigation that we've seen again and again across hundreds of clients! This resource focuses on end-user expectations, project champion expectations and executive leadership expectations.

4. DAM strategic planning slide deck

The strategic planning deck is a high-level outline of what to include in your DAM strategy. It walks you through getting started, establishing the vision, gathering business requirements, documenting a mission statement and scope for your system, identifying key stakeholders for the project, completion of a RACI chart to identify responsibilities, and also a guide for assessing the maturity of digital asset management in your organization uses the DAM maturity model.

5. Preparing for a Bynder DAM implementation
This guide is designed to get up to speed on what a Bynder-specific DAM implementation may look like, but can be generalized to DAM implementations overall. This resource includes a handy checklist for items that will help you to hit the ground running with DAM!

Digital Assets training resources
This collection of resources will help you start appraising the assets you have, figuring out where they are located, and who has ownership over them.
6. Asset appraisal questionnaire
The asset appraisal questionnaire was adapted from the International Council on Archives's "Digital Records Pathways: Topics in Digital Preservation, Module 5 on assessing shared network drives. This is a formal framework used by archivists across the world, and has been adapted specifically for assessing collections of digital assets.

7. Asset appraisal tracking sheet
This tracking sheet can be used in conjunction with the asset appraisal questionnaire. The questionnaire encompasses questions to ask of where assets are, where they are stored, who owns them and more. This sheet is a template to start documenting all of this information to understand the full world of digital assets at your organization (and can also, therefore, be used to identify which resources fit the scope of the DAM tool and which do not.)

8. Record retention schedules
In the case that your organization does not have formal document retention policies outlined, this is an example document that you can take and create your own formal retention policy. Consult with your legal department and also with your information security department to see if there are policies in place that can help inform your policy for your DAM system.

Operational change management, DAM launch, and DAM adoption
The most successful digital system launches need the right tools in place to succeed! Besides the right people, here are some key considerations outlined in these training assets that will help you ensure an amazing DAM launch.
9. Guide to DAM implementation process
This presentation outlines what it takes to build a DAM from the ground up including who should be involved at each step in the process. This is a Bynder-specific document, but the best practices outlined can be applied generally speaking.

10. Ten tips for user adoption
Want to ensure your DAM implementation succeeds? You have a lot riding on this project and it's success—use these tips to maximize your chances of success!

11. Launch best practice
Effective communication about a new tool is part art, part science! These launch best practices can help you figure out the best times and ways to communicate with your organization that a new DAM tool is here and what to expect!

DAM taxonomy, people and permissions
12. Create a metadata schema in 5 easy steps
This methodology can be used for any digital system that utilizes metadata and taxonomy. Use these steps to create a structure for you DAM that is bulletproof, but remember, DAM is never done and neither is taxonomy! Continue to improve your taxonomy as business needs change!

13. Introduction to DAM permissions
This is a Bynder-specific resource that can be generally applied to managing permissions in any DAM system. Understand which users have access to specific files and how you architect a permissions configuration that is easy to maintain and protects confidential assets where it's needed. Used in conjunction with the Permissions Exercises, you can understand the full use-cases of your users for when, where, and how assets need restrictions if any.

14. DAM taxonomy best practices
The taxonomy best practices are a combination of findings and learnings from small to medium-size businesses to large enterprise clients. We've seen common problems across companies and industries and documented our findings to help you avoid common pitfalls! In conjunction with the Taxonomy Exercises, you can create a robust taxonomy that meets the needs of your organization!

Turn in your homework early
No matter which digital asset management software gets chosen, completing these exercises and readings ahead of a DAM implementation is like starting a race with a significant head start. Remember, these are just tools for you to use and that a successful DAM implementation also includes the right people, process and data. Some of the resources may be Bynder-specific, but you'll find that many of the concepts and ideas can be applied more generically to digital asset management.
Want to chat about digital asset management? Drop us a line in our chat.
Or to download all the training resources on this page, click here.
---

---