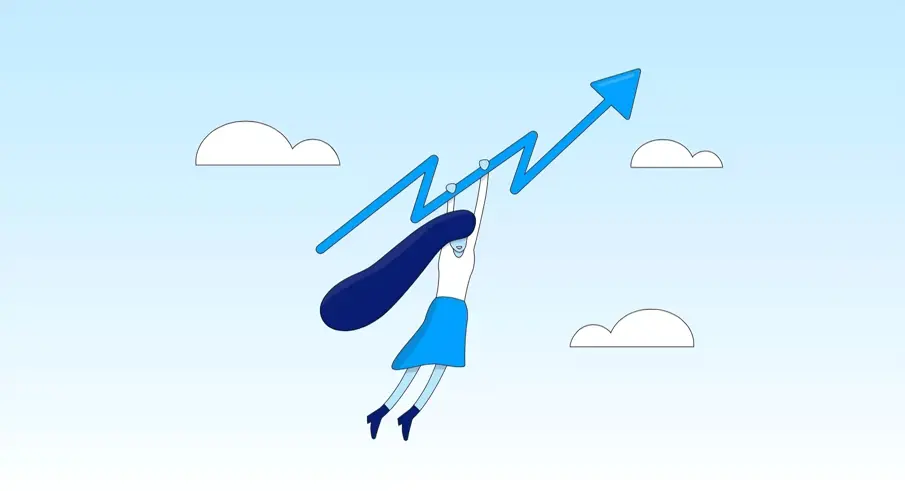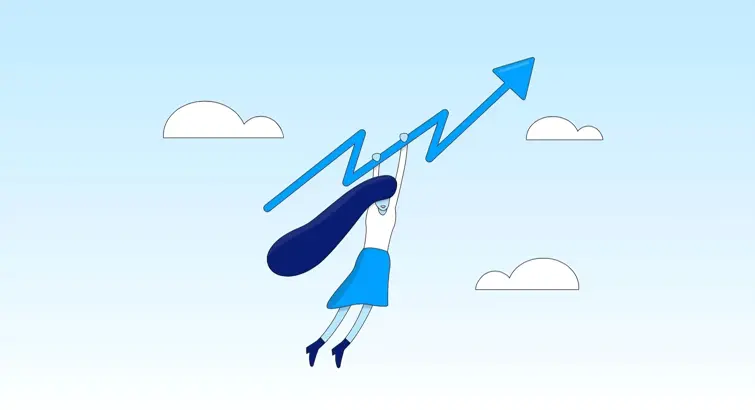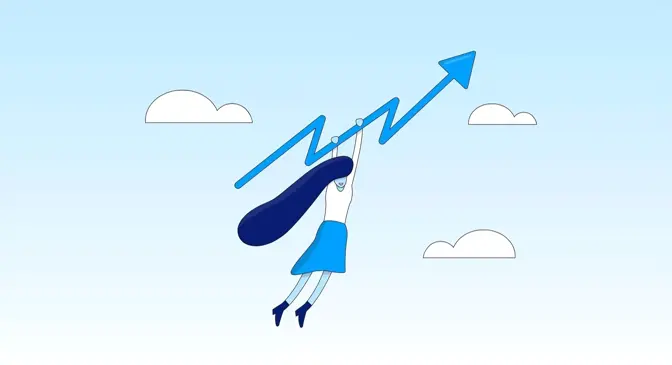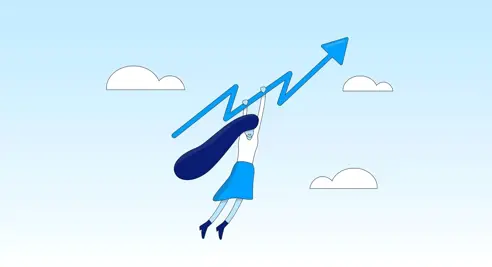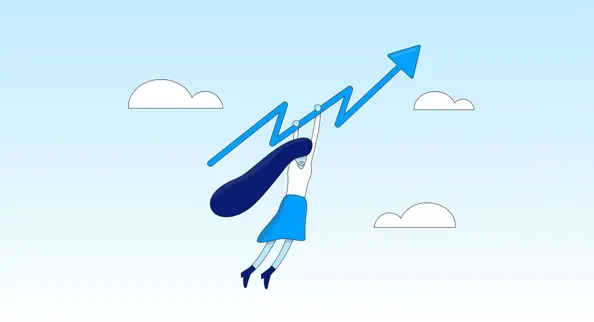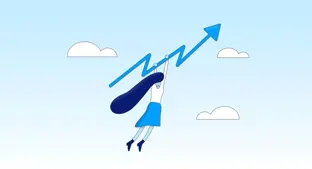 M&A and rebrands = two concepts that frequently occur together!
For organizations undergoing or about to go through a rebrand or M&A, we know that DAM really helps. Today, we're going to share how anonymous tech wearables (ATW) leveraged DAM during M&A, rebranding and global expansion.
Company content was disorganized across multiple cloud storage solutions and employees were unable to quickly find files for marketing and sales. ATW knew they were ready to get DAM as the perfect solution for organizing (and finding!) their content in the cloud.
Questioning branding consistency and marketing efficiency during and post-M&A
A lot has changed for ATW in the past couple of years: acquisition, rebranding, re-acquisition, and an additional rebrand! Nothing seems to slow the marketing department down—not new product development and not global expansion. ATW found post-acquisition, there were too many buckets of assets and no single source of truth. This sudden growth from a company of a few hundred to a company of thousands caused communication problems and exacerbated content and marketing production issues.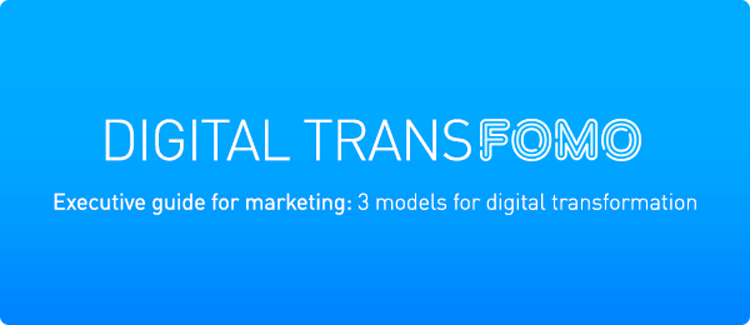 People were going back and forth because they didn't have the most up-to-date assets. It became clear before the time of the second brand transition that there were two very important issues to tackle: consistency and efficiency.
The consistency issue could be solved by having one single source of truth for content, in order to scale—and the efficiency issue could be solved by using agile platforms like Bynder to support company growth and global marketing efforts.

Facets over folders
In the past, ATW has had a host of cloud storage platforms to contend with but they all caused the same problems: endless searching folder by folder through Google Drive, OneDrive, Dropbox—it didn't matter the platform. The issues were the same. Sometimes the wrong version of a file was being worked on. People accidentally deleted things. They couldn't find the right content. When people left the organization, key digital assets were lost forever.
This isn't a unique experience. For many companies, countless sources of information and content exist, yet there is no single source of truth for digital assets.
How DAM helps companies like ATW when going through M&A and rebranding efforts
ATW uses these specific solutions from Bynder: Digital Asset Management, Open Asset Library, Collections, and Smart Filters to solve all of the major challenges they faced in the past.
Digital Asset Management Module
Finally, ATW had a single source of truth instead of endless pools of content and information. Bynder's DAM allowed them to communicate better, inspire marketing efforts across global markets and share content with teams outside of the marketing department easily such as sales and finance. Employees knew exactly where digital assets were, how to easily filter to find them, and where new assets should be uploaded to for sharing.
Open Asset Library
Getting out of email was important too—especially when it came to updating external parties such as agencies, dealers, and distributors. ATW leveraged an optional configuration called Open Asset Library, which enables organizations to have a selection of the content in their DAM platform publicly-facing.
Collections
ATW also frequently utilizes Collections, which are not only great for grouping together content that you want to share with internal stakeholders, but they also come in handy for ATW when working with PR and agencies to share out specific content externally.
Smart Filters
By moving from cloud storage to cloud DAM, ATW left endless folder searches in the past. With Bynder Smart Filters, they click the smart filters they want and they can see all the assets they have available to them, whether they are looking for a product video or lifestyle photography. The reduction in search time is quantifiable by the number of clicks they have to do to easily find what they need.
Bynder App
Sales teams use the Bynder App to quickly find relevant product shots, datasheets, and other information when they are away from their computers.
Derivatives
ATW also utilizes Derivatives instead of resizing every product image that comes into the library. Bynder creates specific derivatives for them automatically upon upload.
What types of content did ATW store in their DAM?
No two DAM implementations are the same, and we find that most clients fall into one (or more) of three DAM types: Product assets, marketing/campaign assets, and brand assets. ATW's DAM is mostly comprised of the following types of assets: product videos, product imagery, product sheets, and lifestyle photography.
What teams benefit from using DAM during M&A or rebranding?
For ATW, they had a mix of internal and external stakeholders who benefitted:
Internal teams using ATW Brand Portal: Brand, marketing, content strategy, product marketing, agencies, sales, finance, engineers
Externals: Agency, journalist, PR, partners, distributors, other external users.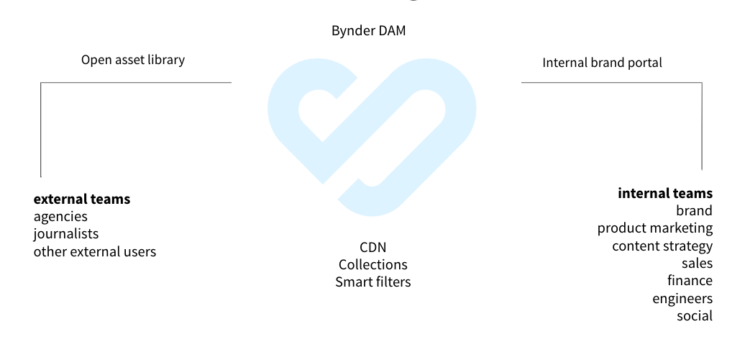 Results
ATW was able to:
Increase the re-use of assets by 60%
Enable teams to find assets 80% faster than before Bynder
Reduce the risks associated with asset compliance (i.e. asset permissions & their associated copyrights are more secure)
Specific benefits
With Bynder, ATW has saved time and money with their overall asset flow from creation to distribution as well as improved collaboration within their organization and with collaborative efforts with external stakeholders such as agencies, partners, distributors, and journalists. The top three benefits ATW has realized by using Bynder include increased brand consistency, increased asset reuse, and reduced risk in asset compliance.
Other benefits include:
Creating more trust - ATW knows that people are working on and using the right version.
Enabling sales teams: Sales uses the Bynder app to show customers new products in the pipeline.
Using a rebrand as a trigger for a content audit: When going through the rebrand they conducted an inventory. It was an easy way to see what they wanted to keep, what they wanted to update and helped them to inventory their content.
Easy sharing with externals -Retailers, distributors, journalists and more can now easily self-serve assets from the ATW Open Asset Library.
Realizing the value of facets, not folders: ATW was able to start finding content by keywords, filters, and facets. This was a better user experience than before because everyone classifies things differently when it comes to folders. With the multi-faceted search, it was much easier for multiple uploaders to tag and organize content consistently.
Global self-service: No more finding content FOR people - The DAM really helped ATW become more efficient because they had a huge reduction in time spent answering requests for finding content.
Creating more time for innovation: Bynder has given ATW back valuable time that can be used for more creative inklings - it's more time for innovation because of the increase in marketing operational efficiency.
Conclusion
With Bynder, ATW was able to reduce their content pools to one platform, give access to their sales teams and external agencies, as well as reduce 'content finding' requests.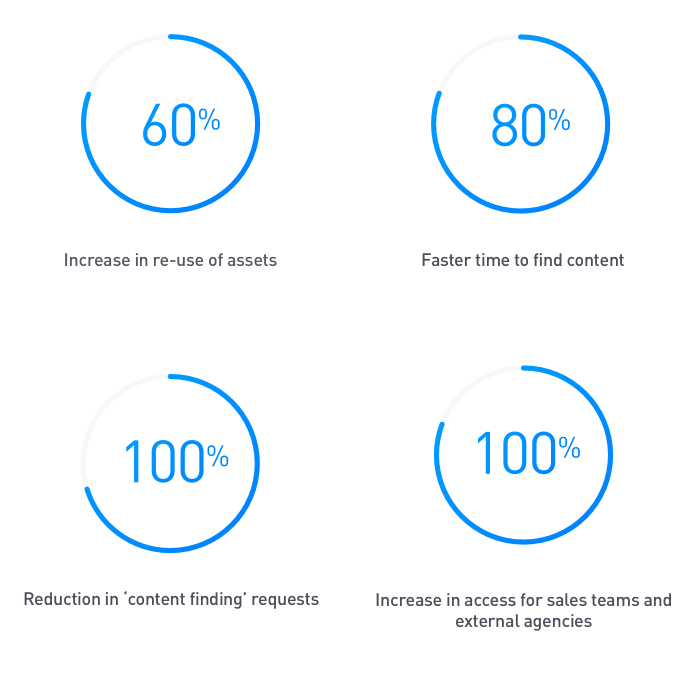 With Bynder they found:
A 60% increase in re-use of assets
80% faster time to find content
100% reduction in 'content finding' requests
100% increase in access for sales teams and external agencies
See how DAM helps M&A and rebrands go smoother with a free Bynder trial
---

---