In 1888, it was born. In 2021, it dominates.
The essential guide to video for business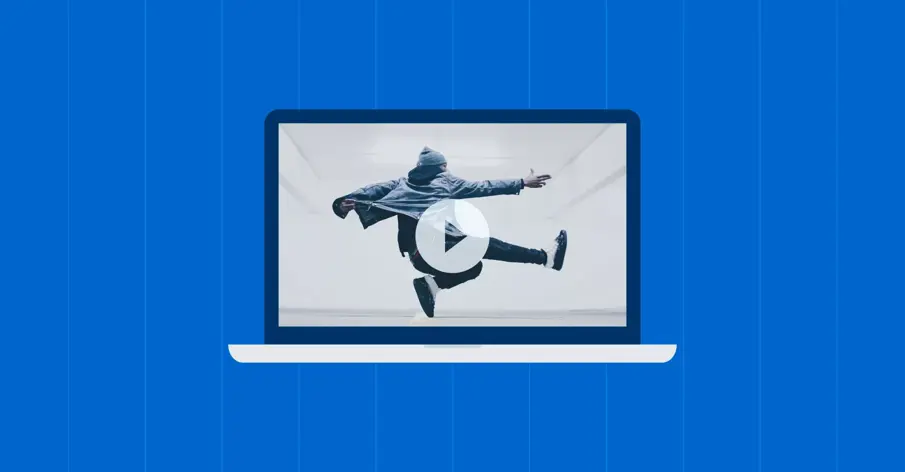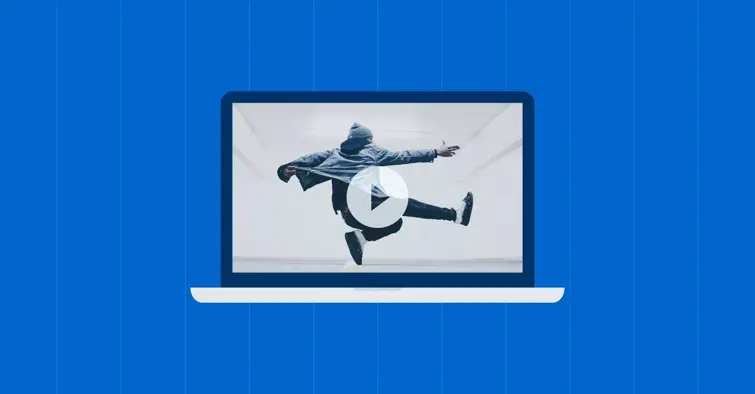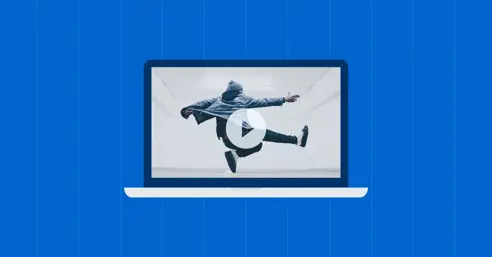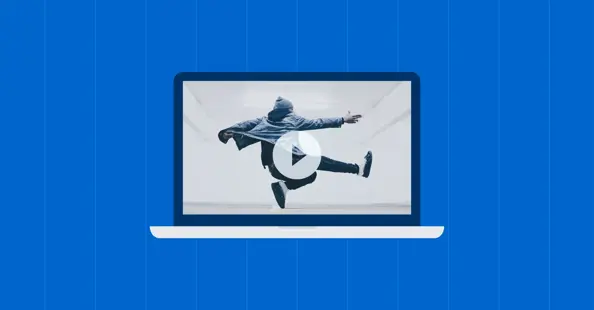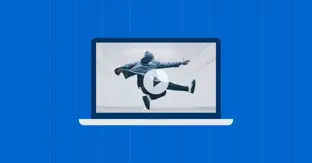 If your firm is considering using video marketing for business but you're unsure about the benefits and returns, rest assured - it's definitely worth it. In fact, in a 2020 survey from Wyzowl it was revealed that 89% of video marketers said that video gave them good ROI and 80% said video had directly helped them increase sales.
Whether you're new to video production for business or want to boost your performance, you're in the right place. This guide will tell you all you need to know about the benefits of using video for business, the most effective types of video for business, and what you need to consider before you start production. Let's get started.
What are the benefits of using video for business?
*85% of businesses use video as a marketing tool, and here's why:
Video generates leads. According to Wyzowl, 84% of video marketers have boosted lead generation with video.

Video increases sales. When it comes to the bottom line, 78% of video marketers say the medium has directly helped increase sales.

Video drives high-quality traffic to your website, and helps you rank higher on Google. The more time people spend on your site, the more search engines will view it as a trusted authority. This is one of the most important ranking factors and is likely to remain so well into the future.

Video increases conversions. In fact, EyeView Digital reports that using video on a landing page can boost your conversions by 86%!

Video boosts engagement on social media. Video captures the viewer's attention for longer which makes algorithms more likely to display it to a wider audience.

Video helps tell your brand's story. Video is a compelling medium and helps customers and prospects get to grips with who you are and what you do. In fact, 94% of video marketers say video has helped increase user's understanding of their product or service.

Video cuts through the noise. With HighQ reporting that 59% of senior execs prefer video over text, this format is the ideal way to reach those decision makers.
*All stats are from the Wyzowl report unless otherwise specified.
The 15 most effective types of video for business
Now to explore which are the most effective types of video for business.
Brand videos
Want to tell the story of your brand? Video is a great way to convey your company and team values, your goals, your customer base, your history, your plans for the future, and much more. All in an easily digestible, interesting, and shareable format.
Demo or how-to videos
Demo videos are a highly effective and engaging tool for explaining your product or service, addressing pain points, and showing how it is used in different situations. Depending on your brand, you could even consider creating demos for different audiences with particular needs.
Event videos
Event videos are a fantastic opportunity for promoting thought leadership, demonstrating credibility, and introducing people to your team. You could even use them for link building by reaching out to the event organizers and seeing if they'll publish it on their site, or send a link out to prospects you met at the event as a follow-up.
Launch videos
Launch videos can be used across all your marketing channels; from social media to email to landing pages, PPC, and more. You can use launch videos to explain how the product works, address any potential barriers to use, include a real-life demonstration, and generally promote the reasons why your audience should be excited about it. You could even post teasers on your marketing channels before you publish it, to capture people's interest.
Brand film
If your business has plenty to say, brand films are powerful devices for offering in-depth insights into your business, products or service, people, and values. Brand films tend to be longer and more in-depth so you might want to cut your teeth first with shorter films before embarking on this format.
Interviews videos
Another great opportunity for promoting thought leadership, interviews with the leading lights in your organization are a brilliant tactic for building trust and positioning your team as influencers in your sector.
Behind the scenes video
Perhaps you have a particularly interesting workplace or a fascinating production process that your audience would love to see. Or maybe it's your team getting ready for a launch and you want to alert your customers while showing how professional or fun your people are. Behind the scenes, videos offer a more rounded, and interesting view of your brand and its people, and they show how much you care about your product or service.
Animated videos
Animated videos for business help to explain complex subjects and break down a lot of information without overwhelming your viewer. Animated videos also have the benefit that they don't make people feel like they're being marketed to, and they add context and vitality to big ideas. Keep in mind though, that they can be expensive to make.
360/VR videos
360 and VR videos are becoming increasingly popular across all social media channels, particularly now the technology is more widely available. These videos are a great way to display or walk your audience around a new product or location. They also help to demonstrate that your brand is dynamic and innovative. An important note, however. Only use these if they suit your brand and product, and make sure you have the right tech to produce a polished product.
Customer testimonials and case studies
The days where people will read lengthy case studies online are behind us. A clear, concise, and credible story told in the first person by one of your valued customers is a powerful and engaging trust indicator. In short, it's marketing gold.
The series video
Publishing a series of videos exploring a particular subject matter or following your business on a specific timeline or trajectory is a great storytelling device. Plus, if you get your audience hooked, it can really boost that social media engagement, and drive high-quality traffic to your website. Try to keep the run-times short, and add a compelling hook at the end of each video to keep them coming back for more.
Live video
Publishing a live video stream is a powerful way of giving your audience VIP access to your brand. You could consider making the videos interactive so viewers have a chance to comment or ask questions. Make sure you can deliver a high-quality broadcast, though. Users simply won't tolerate a spotty stream!
User-Generated Content videos
UGC videos are an authentic way of demonstrating your customer's loyalty and satisfaction with your service. You don't even need to use direct testimonials to do so. A video showing your customer using your product and showing how it enhances their life or has helped them tackle a challenge is enough to convey that your brand is the right choice.
Personalized messages
If you want to welcome or thank a customer or answer a complicated query - or address a complaint - personalized messages can help. You could also consider using a video to promote a new product specifically to an individual high-value customer.
Company culture video
There are two powerful benefits to producing company culture videos. First of all, you can tell your brand story and explain your ethos in a credible way, plus you can use it to attract the top talent to your company. Candidates are increasingly seeking out businesses that share their values, and this is the perfect format to do so. Make sure you include a few interviews with colleagues as well as a tour of the premises.
So, what now?
You're well on your way to creating, and publishing video for your brand. With so many valuable opportunities available it's 100% worth devoting some time to getting your strategy and tactics right. Keep your audience in mind, and make sure you produce something they will want to watch. Invest in the right people and tech, and keep an eye on those KPIs, and you should be reaping the benefits of video marketing in no time at all.
---

---