Why Zendesk relies on Bynder for global brand consistency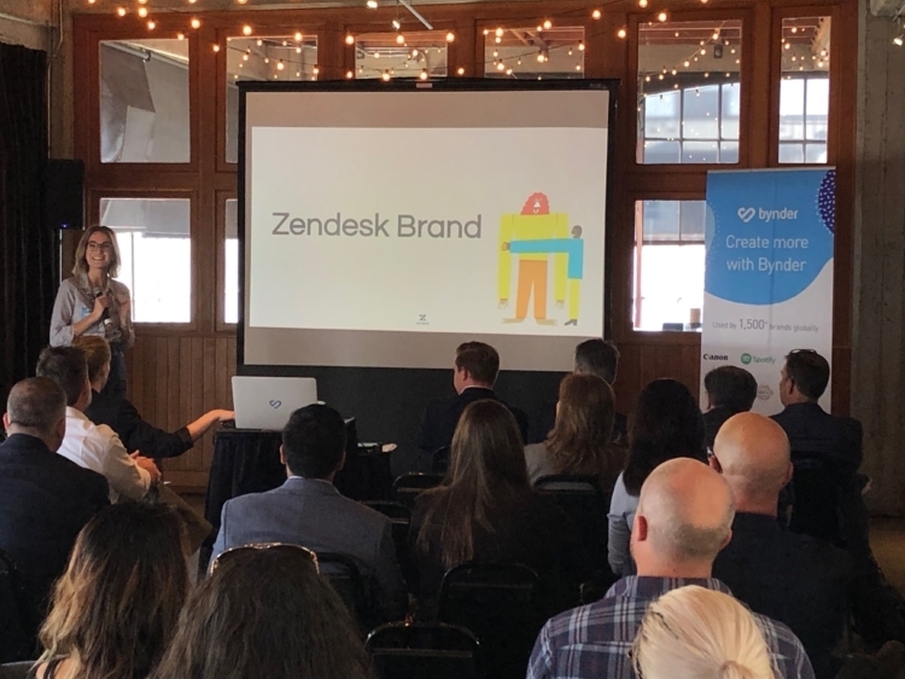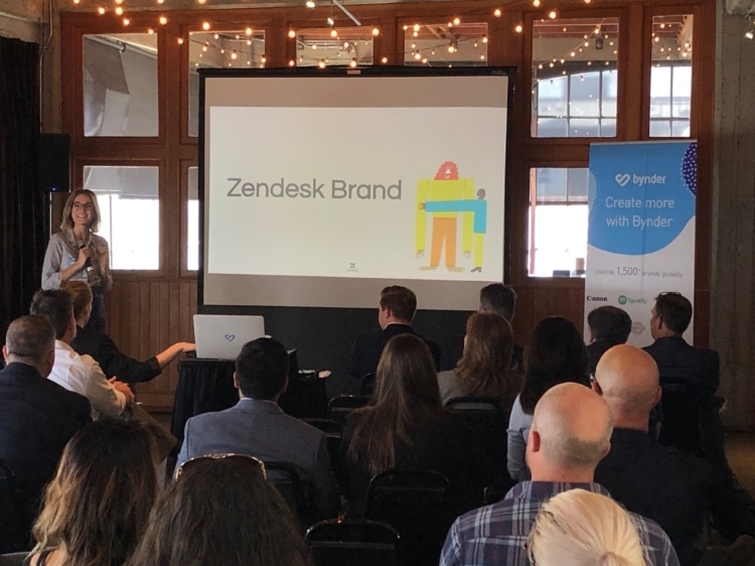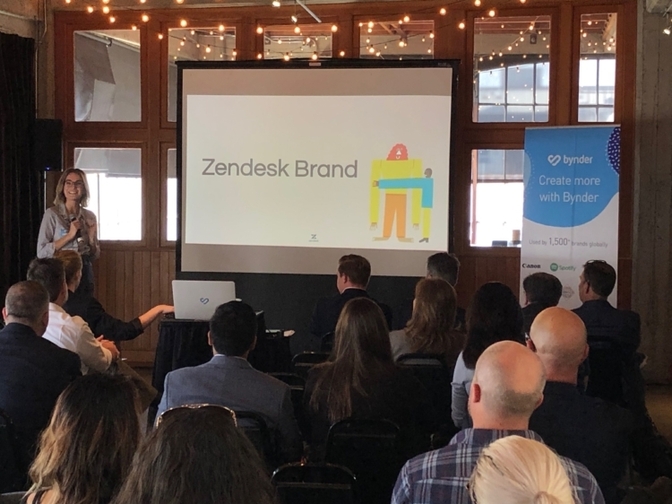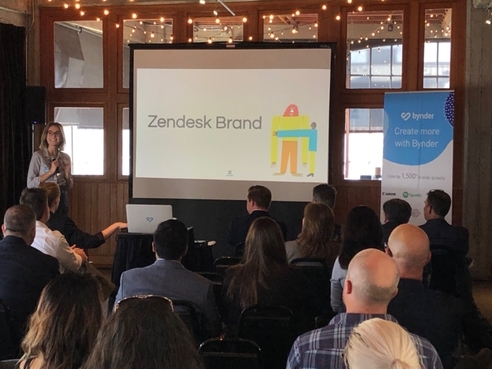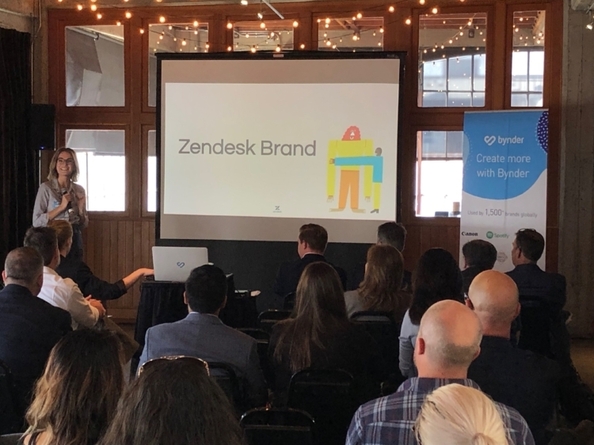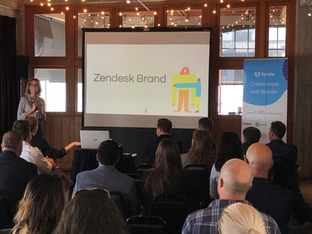 As a marketer, you always run the risk of getting lost in your own bubbly paradigm of positioning, messaging, solutions, calls to action, conversion and what not. That's why it is important to listen—and listen carefully—to customers, and understand what's really driving them.
As part of Bynder's Create More: San Francisco roadshow recently, we got the chance to listen to Tamara Austring of Zendesk, who single-handedly onboarded the Bynder DAM for Zendesk's global brand operations.

Zendesk creates better customer experiences with a growing family of customer service and engagement products and puts a premium on their brand identity to differentiate from the competition, and continue to grow. To underscore the critical value of their brand, the brand team reports to a Chief Creative Officer.

Why did Zendesk choose Bynder?

In order to bring Zendesk's new, and in Tamara's words: "weird, because we are a bit weird!", brand identity to market across all global subsidiaries without drowning the HQ creative team in requests for creative services.
Brand consistency, self-service, and happy teams; freed up to do the kind of creative work they love, instead of answering the same mundane questions over and over.
Zendesk's Bynder brand portal is part of Brandland: the place to go for all things Zendesk. And what a magnificently happy place it is! A place befitting their fresh new brand identity they have worked so hard to bring to life. With Bynder, they gave it wings to fly the earth.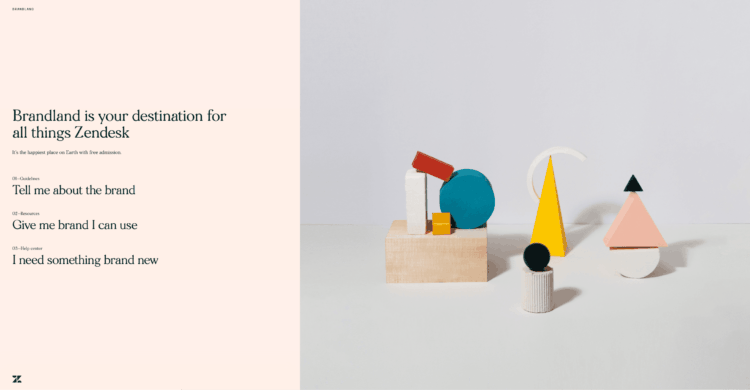 But of course in customer management, we didn't forget about the KPIs
So unsurprisingly, Zendesk's brand team takes in requests for creative services using their own request/fulfill service ticketing system, Zendesk Support. And accordingly, performance of the creative services team is measured along typical service management KPIs such as:
Number of tickets received
Average time to fulfill a request
% of requests resolved upon first touch
Tamara's Brandland story had all the elements of a traditional change management process, including a team plan to educate Zendesk employees to use Brandland via a self-service approach: submitting tickets instead of sending requests via emails and Slack messages.
And you know what? It's working. Over time, the number of tickets and the average time to fulfill a request has gone down, while the percentage of requests resolved upon first touch has increased.
And Tamara? She joined the Bynder team (shoutout!) for drinks in sunny San Francisco. Cheers!
Many thanks to all our speakers: Allen Bonde (Forrester), Kendall Legris (LeapPoint), Tamara Austring (Zendesk), David Burk (CMO Labs) and our very own Brian Kavanaugh (Bynder)!
---

---