New York, wir lieben dich!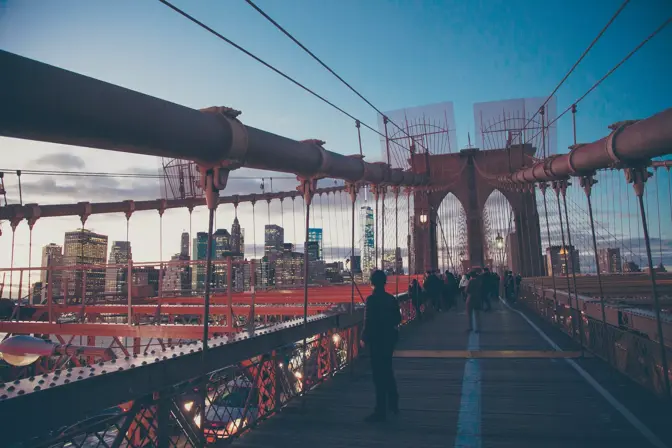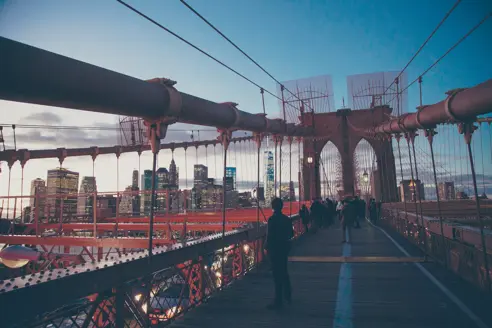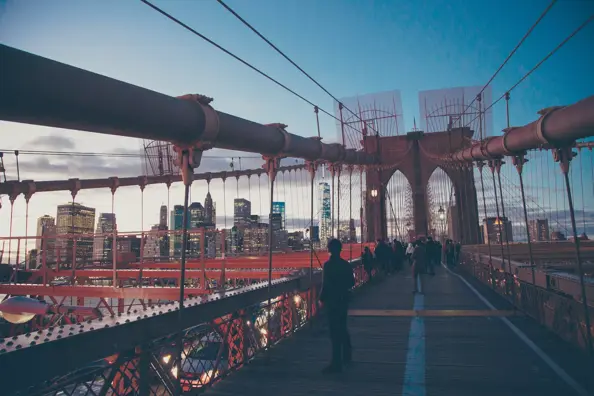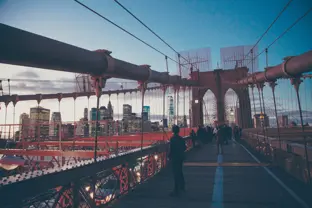 A couple of weeks ago, Mark, Hylke and myself flew to New York to participate in the Henry Stewart Digital Asset Management event on behalf of the entire Bynder team. It was a trip that we spent months preparing for in terms of planning and introductory calls, so finally arriving in New York felt both fantastic and daunting. Even more amazing was the fact that all our luggage, including our gigantic stands, handouts, and stroopwafels (more on those later) also arrived safe and sound - our adventure could begin in earnest now!
Perhaps the real wind beneath our wings (no offense to our fantastic KLM pilots, of course) was the fact that we were bringing some amazing news with us across the ocean. On the first day of the conference, while we were busy fighting jetlag and steaming our suits, our colleagues back in Amsterdam sent out a press release announcing Bynder's acquisition of Boston-based LumaCloud, also a marketing resource management software company.
Of course, this acquisition was of no surprise to the LumaCloud team, who joined their newfound Bynder colleagues for the first time ever on day one of the event. To say, it was a transformative occasion would not be doing it justice - our US team had more than doubled in one day! We were ecstatic to have Kristof, Alison, and Chris join us for our many, many presentations and demonstrations that day.
The next day proved to be just as fantastically eventful as we found ourselves presenting to companies we would never have dreamed of wooing this early on in Bynder's existence (rookie mistake, of course - Bynder knows no boundaries!) With no time for coffee breaks, we were happier than ever that Hylke's mom Niny had insisted we bring her "homemade" stroopwafels with us to New York. Of course, as happy as we were to have some baked caramelly goodness to chew on, we were nowhere near as happy as our booth's visitors who had never tasted this delicious Dutch treat before. Let's just say that many hearts were broken when our supply of stroopwafels finally ran out. To put things in perspective, we are even getting requests for stroopwafel deliveries from the companies we spoke with.
As busy as the Henry Stewart Event proved to be, the guys and I were lucky enough to have a day off to enjoy the local scenery. We had what were probably the best fries ever at the Peacock (turns out, the owner is Belgian, so, not surprising!). We visited the 9/11 Memorial on what, very poignantly, happened to be May 4th - Dutch Remembrance Day. To get away from the madness of Midtown, we had brunch in the idyllic West Village. As all Europeans do in New York, we did some shopping. We even found time to take a nap in Central Park, before heading over to Williamsburg for a fun night out.
Musing over our New York adventure on the flight back, we couldn't help but feel excited when we realised that this trip would be only the first of many. So, New York, this isn't goodbye - this is merely au revoir!
---

---