5 steps to help you build robust writing processes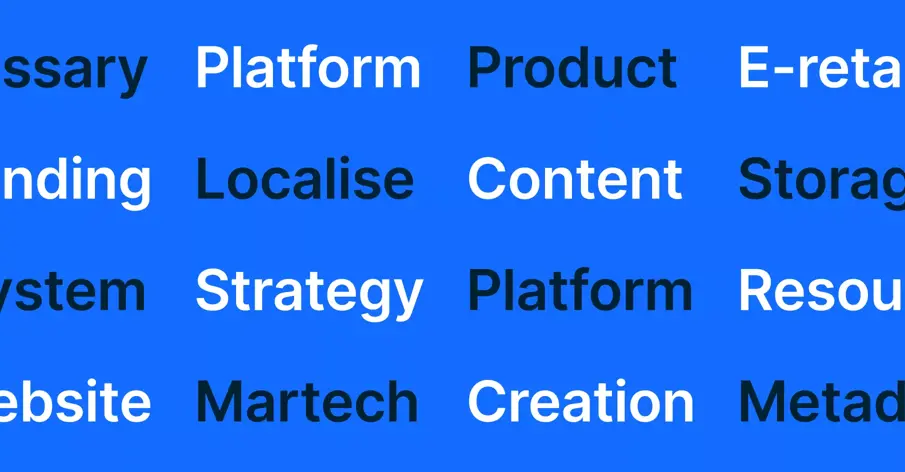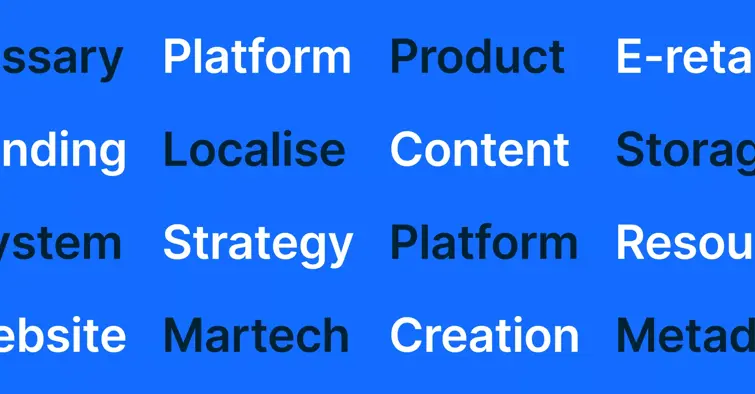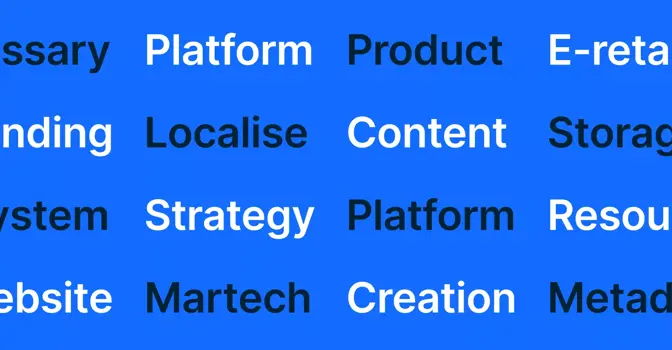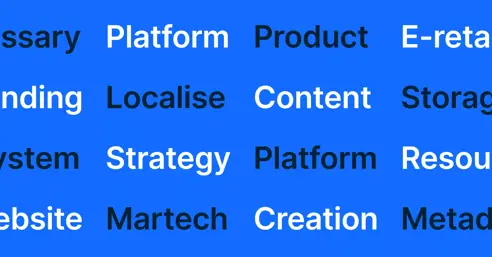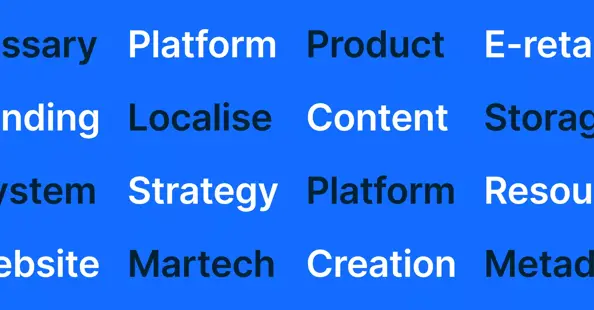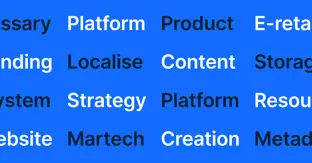 Whether you're a copywriter, subject matter expert, marketing executive, or manager, chances are that you'll need to write for your organization — whether that's to a greater or lesser extent.
Writers can either be 'gardeners' or 'architects':
Architects prepare for building by forming a detailed plan. They know where the doors and windows will be going, where the wiring will be placed, and where the plumbing will be installed. It's all set out before the first marks in the ground are made.
Gardeners, on the other hand, can sow seeds and water them, but they won't be able to control how the resulting plants grow. They won't be able to predict how many flowers each plant will bear and how tall those plants are going to get — it all becomes clear as the plants start to grow.
You could say that a 'gardener's' approach to writing can leave room for human error to creep in — which can ultimately damage the end product.
That's why, as somebody who's writing in a business context, you need to take the approach of an 'architect': building, implementing, and sustaining robust writing processes to create stellar content as quickly as possible.
You're always very busy though, like everyone else involved in the content creation process at your organization (do you even have the time to distinguish whether you're a 'gardener' or an 'architect'?). So, when you're faced with a scant brief and a super tight deadline, how do you ensure that you stay on track and that your content output continues to support excellent content experiences for your target audience?
That's where having robust writing processes can help...
Why you need writing processes
A lack of a step-by-step plan for how you'll get from 'idea' to 'high-quality published content' can result in a myriad of issues.
For example, whether you're working solo or on a team, it can:
Negatively impact the quality of your content if steps are forgotten or there's no accountability for sticking to set guidelines
Slow down content production since you'll have to create an entirely new plan for each piece of content
Result in glaring inconsistencies across your company's content, especially if you have several people producing content their own way
You can save yourself and your team all this trouble by defining everything that goes into writing for your company.
Different types of writing processes
Note that while 'writing process' is a singular term, it actually encompasses several activities — not just the writing activity itself. The different steps of the writing process include:
Planning
Prewriting/outlining
Drafting
Editing
Reviewing
Approvals
Publishing
Of course, content governance underpins all of these, and these stages and steps can also vary by content type.
For example, as you can imagine, the technical writing process differs from that of the steps for creative writing since one is more fact-based than the other.
In any case, before you start on the activities above, the first order of business is making decisions regarding documentation.
Decide how you'll document your content writing processes
Before you jump into the content creation workflow, you need to decide how you want to document it. After all, having a process that only lives inside your head isn't doing you any favors, nor is it helpful for the rest of your team.
There are various options when it comes to process documentation. So, for example, Google Docs can be a good starting point, but it's not for everyone. Ultimately, busy marketing teams need software that's designed to empower them to go to market successfully.
So, if you're truly dedicated to documenting and using your processes, you could consider using a content operations platform like Content Workflow, which enables streamlined content creation, review, approval, and ongoing governance.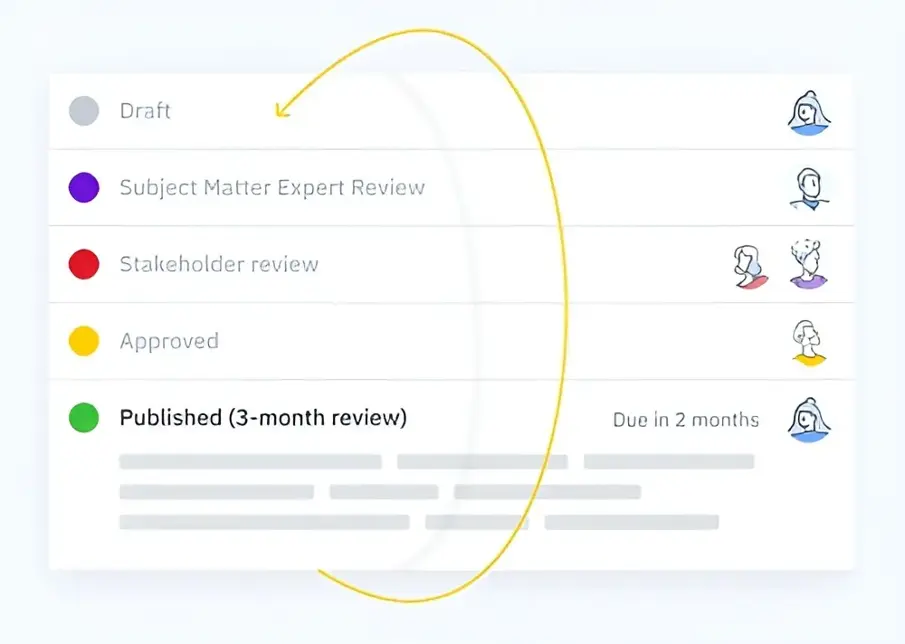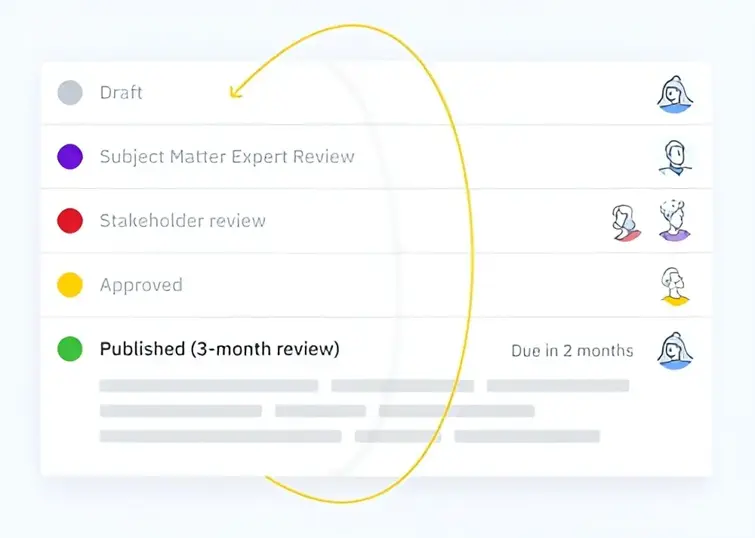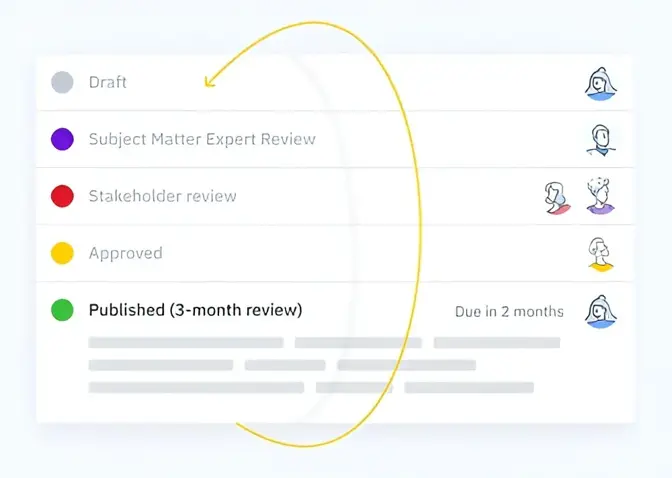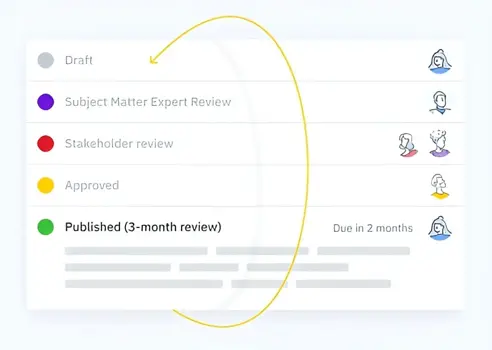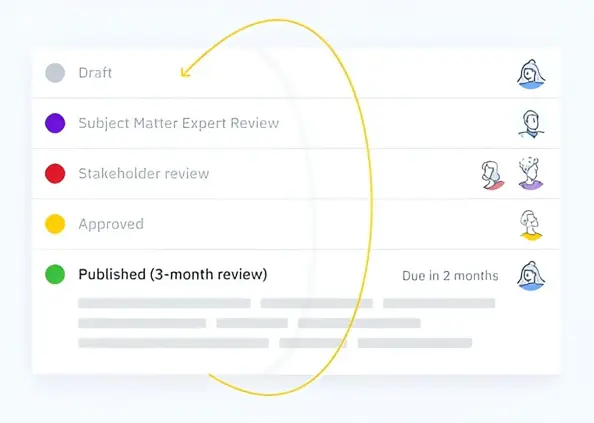 An example workflow in Content Workflow
Once you've decided how you'll document your way of doing things, start building out your planning process.
1. Build out your planning process
As mentioned previously, the process of writing kicks off with planning. In terms of flow, the planning process looks like this:
Think of content ideas and whittle the choices down to one
Do competitor research and consider how your content will be unique
Do keyword research
Give the content a working title
Determine your target word count
Let your team know what you're about to work on
Bring in a designer to create imagery
To illustrate, for a blog post use case, the planning process begins with ideation.
As Rachel Leist from HubSpot explains:
"A good blog post is interesting and educational. Blogs should answer questions and help readers resolve a challenge they're experiencing—and you have to do so in an interesting way."
So, the first step is considering what subject is interesting, well-suited for your company's blog, and valuable for your readership.
Once you've married yourself to a single idea, the next step is competitor research. In other words, see who's ranking on Google's front pages for that topic, what their content includes (and what it doesn't), and what would make your post more engaging, interesting, and unique than your rivals' posts.
Speaking of rankings, if you're going for organic growth, you'll also move onto keyword research to find promising keywords, including any viable longtails. It may not be terribly enjoyable digging through Ahrefs or Moz and analyzing numbers, but it's an integral aspect of business content writing.
Even the most remarkable, well-written post will get drowned out and yield no results if the SEO odds are stacked against it.
These are most of the best practices where planning is concerned. But others include understanding your intended audience, deciding on target word count, establishing a goal or KPIs to measure the post's effectiveness, and over-communicating to your team what you're about to start working on.
2. Check off prewriting/outlining tasks
With a roadmap for how you'll go about creating your content, you can begin laying out the bare bones. This involves several of the steps you will have worked through during the planning stage, including:
Brainstorming the topic you'll be creating around and the fresh angle from which you'll approach the content
Conducting research to understand who your audience consists of, the competition you're up against, and how to optimize the particular piece of writing for search engines
Deciding on a title, along with creating and structuring your headings to form an outline
Gathering statistics and information that will inform the content and placing them within the appropriate sections of your outline
During this stage, you can also source insights and quotes from internal subject matter experts, individuals in your professional network, or platforms like Help a Reporter Out (HARO) and Help a B2B Writer.
With the structure of your piece laid out, you can ward off writer's block and complete your draft faster.
3. Move on to the actual writing
The writing process is undoubtedly the most subjective and variable process of all. Yet, you can still follow a defined process to make your writing process a success ('meta,' I know).
For example, the writing stage of your process may look similar to mine, which is:
Create a new document to write the post in
Double-check the post-outline
Add the drafted title
Write down the H2s and H3s
Go back to the top of the doc and write the intro
Write the content for the first H2 (and any H3s)
Then rinse and repeat for all the rest of the H2s and H3s>
Make sure the word count has been met
Add the most appropriate backlinks to the corresponding anchor text
Use Unsplash, Pixabay, and the like to find relevant images
Get a colleague to peer review the work and supply first draft feedback, if possible
Documenting the stages that'll simultaneously guide you through and quicken the writing process is, without question, a fantastic feat to have overcome. It sets you and the rest of your team up well so that you can push out regular, consistently high-standard posts.
Speaking of creating content quicker… yes, time is money, and we all want content published as soon as possible. However, there's no point in documenting a process if you're going to rush through content creation or ignore the rules you've set.
Remember that you're establishing, documenting, and planning to follow a process in the first place because you want to do the best job possible. It's not an annoying piece of bureaucracy.
Once a draft has been written, transform it into a 'final draft' via your revising and editing process.
4. Complete the editing process
It's strong, thorough editing that can turn a rough draft into something that's not just read and shared widely, but also lauded. It doesn't matter if you're revising a post before passing it along to your team's editor or if you're a one-person content team where you're acting as the content writer, editor, and marketing director.
A documented editing process is, in a word, crucial.
Do you have a fully documented, step-by-step process for editing that's used every time? Do you incorporate best practices as you edit, holding yourself accountable for creating content of the highest quality possible? If not, you're at risk of losing the interest and, even worse, your readers' trust.
But what should the editing stage entail?
Double-checking syntax, word choice, voice and tone of voice, sentence structure, and use of punctuation
Ensuring the post is clear, has good readability, and is scannable
Reading through the entire post aloud to make sure your writing sounds natural and, as needed, rewriting clunky sentences or paragraphs
Checking that there are enough headings (and that they're descriptive)
Rectifying any formatting errors
Making sure your keywords have been mentioned enough
Ensuring that mentioned statistics and studies are linked to (to avoid plagiarism issues), not outdated, and from reliable sources
Clicking all links to make sure they work and direct readers to the right pages
Fixing immediately noticeable spelling errors and mistakes and, once all other edits are made, running the content through a spell-check or proofreading tool
And, as mentioned in step 11 of the writing process I set out earlier in this article, in addition to reviewing your own writing, you can enlist someone else's help to proofread and edit.
An extra pair of eyes can go a long way in ensuring that your message is relevant, clear, and compelling. Indeed, you will no doubt be well aware that, to get a content draft over the line, many pairs of eyes will need to see it.
Again, this process will vary depending on aspects like:
The size of your team
Who's been assigned to do what
What type of content is being created
But, as long as it contains fundamental steps like these for quality assurance, your final drafts will be, well, quality.
Here's to no longer editing content without a documented process and relying purely on memory! Over time, you'll be able to improve this and the previous two processes to better fit your and your team's custom content workflow. This is known as process optimization, which is both agile and necessary to maintain the effectiveness of your processes.
5. Optimize the different stages of the writing process
Process optimization — the act of streamlining processes — is largely done by removing wasteful or unnecessary steps, fixing content bottlenecks, and adding 'quality-of-life' tweaks.
Interestingly enough, this last step can only be done when you and, if applicable, your team have used the process frequently. It's through usage that any pain points of the process are discovered, and where ideas for improvement are thought of. In other words, you have to know the process before you can make it better.
And don't worry if you have time constraints. Optimization won't steal huge chunks of time away from you! Not only is it simple to do but, for the best results, it's done only every three months (or quarter). You can simply dip in, discard what's wasteful and/or not necessary, add improvements, and then use a far better, much more streamlined process for content creation.
Just remember that for a process to be truly optimized, it has to work for everybody who uses it. So, if you work as part of a team, getting teammates' input on how a process can be optimized is crucial. They'll provide feedback that you might not have initially considered — pointing out a particular bottleneck, for instance.
Curious about the steps for successful process optimization? One way to do it is by following the DMAIC structure, which is a tried-and-tested framework for executing process improvements:
Define: What process should be optimized?
Measure: How does it currently perform?
Analyze: How can it be optimized?
Improve: In what ways can it be improved?
Control: How can the implemented changes be measured, and when will the process be reviewed again?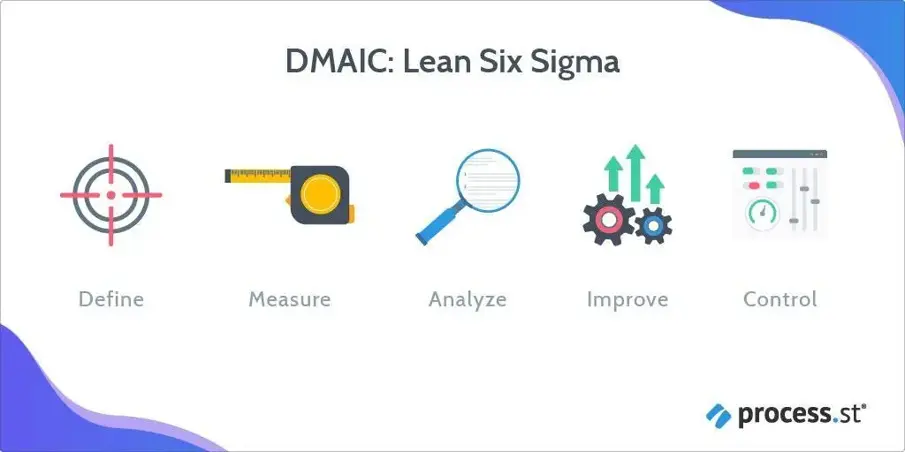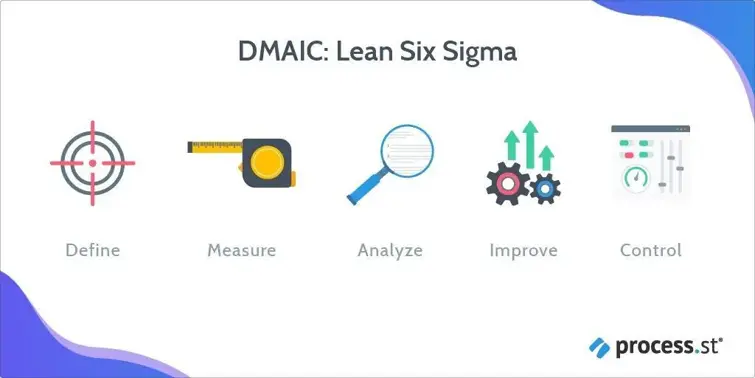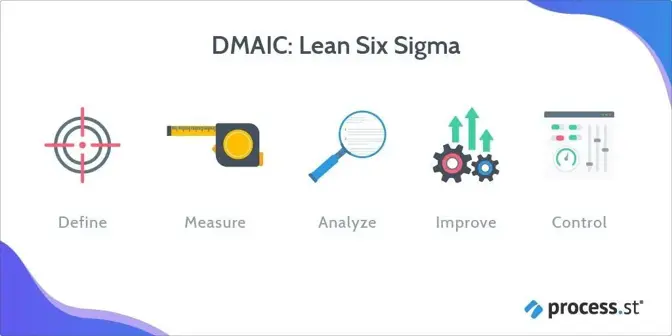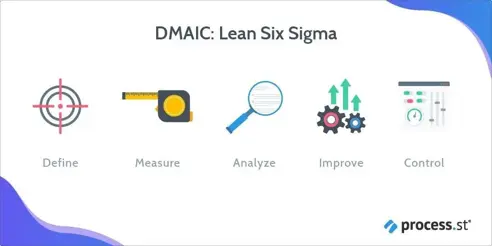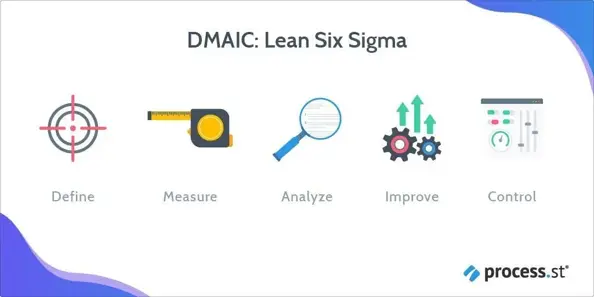 The 5 elements of the DMAIC process optimization framework
Another framework is PDSA — plan, do, study, act — which is similar to DMAIC.
Ultimately, the process optimization route you go down is up to you. But no matter what, don't leave out this important step. Why? In the modern world of business, teams (and their processes) must constantly adapt and remain agile.
For example, perhaps you're scaling your content team, meaning more capacity to do peer reviews and edits of other people's work. Or, let's say the marketing manager wants to place a bigger emphasis on CRO for all onsite blog posts. In any case, the processes of writing must change accordingly.
The takeaway from this section is rather simple: Optimize your processes regularly!
Thrive with the 'architect's' approach to writing content
By adopting an 'architectural' approach, you and your team will write impactful posts efficiently — every single time. And by documenting your content creation processes as I've described above (and regularly optimizing them) — you and your content won't succumb to the precarious fate of the gardener. A tool such as Bynder's Content Workflow is powerful and flexible enough to support you and your team — regardless of the content creation processes you choose to work to.
Want to learn more about what it takes to set up and run successful content operations? Why not book a demo session, and take a guided tour around the Content Workflow platform?
---

---