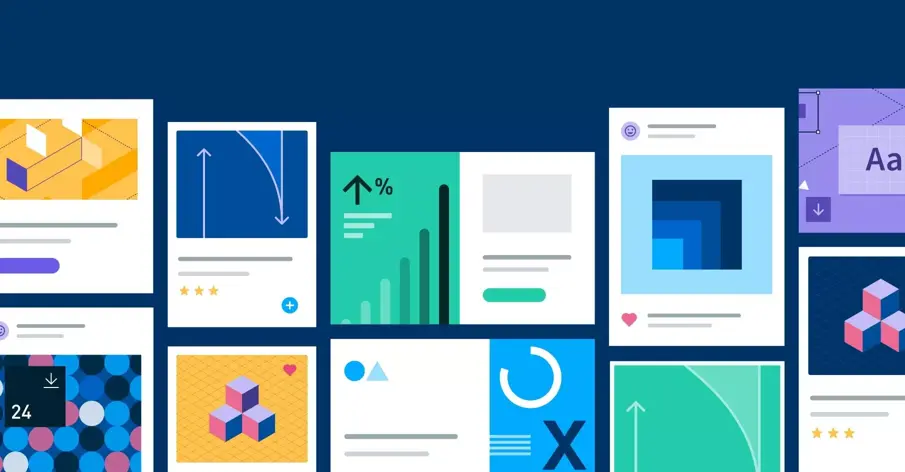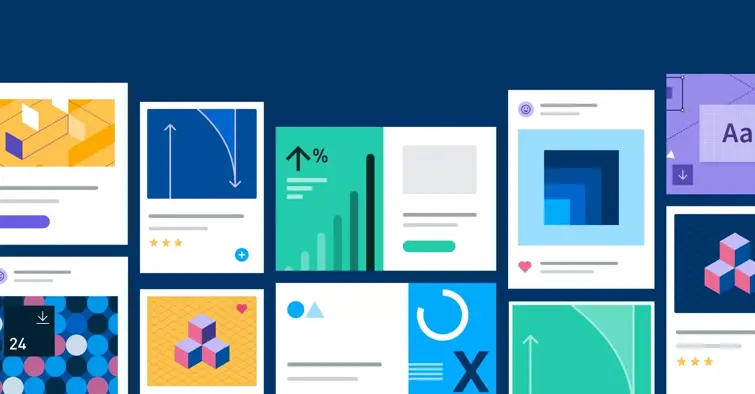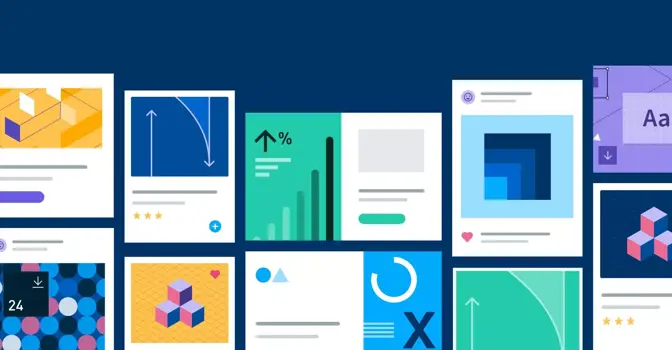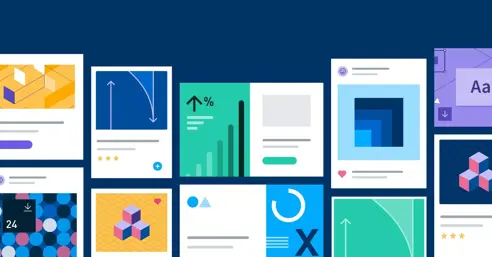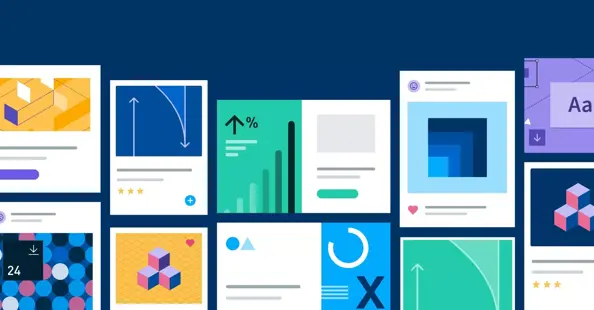 Think about how you feed the 'content machine' at your company. Whether it's branded social imagery, product-focused web visuals, flashy customer fliers, or the gazillion banners you use for digital advertising—cranking out marketing content to keep up with competitors and win the hearts and minds of consumers is a never-ending job.
When your latest campaign requires 20 visuals in five different sizes, localized across four languages, with six 'A/B testing' versions for a range of different channels…well, it's all the perspective you need to realize scalable shortcuts to quick-fire content creation is sorely needed.
Enter, Digital Brand Templates: The secret weapon for churning out quality content, fast.
For the uninitiated, what exactly are Digital Brand Templates? The video above offers a great 101 explanation, but in a nutshell, it enables marketing teams to create more content with fewer resources, driven by the automation of much of the content production process that is manual, repetitive, and low-skilled.
By having designers create reusable, 'master' content templates that convey fixed branding elements—while also enabling non-creatives to duplicate and customize for personalization—brands are much better equipped to churn out ads, social imagery, and a multitude of other content formats quickly and at volume, fueling their content marketing machine at scale.
With templates, everyone wins: designers have peace of mind that all published content adheres to the brand's guidelines and is optimized for every channel, while marketers have the freedom to create, edit, and repurpose templates for their own needs (think tweaking the CTA, altering the copy, or adjusting for local markets).
Getting practical: How to leverage templates for maximum effect
The great thing about templates is that they're so versatile in their application. Our biggest inspiration for its usage is our own customer base, who are leveraging Digital Brand Templates for purposes as varied as event marketing and webinar promotion, to content localization and digital advertising.
With that in mind, here's a breakdown of five common use cases to serve as inspiration for leveraging the powers of templating at your own company.
1. Localization
Content localization is one area that has major potential for scale with Digital Brand Templates, primarily because the traditional localization process is so labor-intensive (and unnecessarily so).
Marketing teams typically outsource the bulk of the work to designers and translators, only to receive a rehash of more-or-less-the-same creative assets your team already poured hours into. It's expensive, time-consuming, and manually repetitive.
Download our guide: Think locally, act globally: Localizing content with Bynder
This often leads to delayed deadlines for multi-market campaigns, and brand inconsistencies due to the lack of oversight from your designers. With templating, you can remove these external dependencies, and automate the creation of localized content in a fraction of the time.
2. Digital advertising
Any modern digital marketer will know that paid advertising is a content-hungry business. Whether it's for Google or social media, brands must continually update and optimize their performance marketing channels to stay competitive and tailor the messaging and content that most effectively resonates with target audiences.
Learn more about how Bynder can benefit digital marketing efforts here
In this fast-paced game, digital marketers can be seriously hindered by a sluggish content production process. When you're A/B testing with banner copy and visuals where minor tweaks can make major differences, the flexibility to create, adapt, and publish new ads on the fly is key. With that in mind, it's no surprise that paid advertising represents one of the biggest use cases for Digital Brand Templates—and one of the most effective.
3. Events and webinars
You probably don't need us to tell you that creating content for event marketing is a whole different ball game compared to your regular content marketing duties. It requires agility, reactivity, and your best laid content plans can go out the window in an instant.
These are the attributes that make creative templating so complementary to the content needs of event and webinar marketing. So much so that, here at Bynder, we even leverage Digital Brand Templates for our very own branding conference, OnBrand. More on that use case here: Walking the talk at OnBrand '19: Using Digital Brand Templates to create social media content in real-time.
Templates give you the speed and flexibility to create, adapt, and publish content in minutes—without sacrificing on quality. Bynder client and legal tech trailblazers, Clio, leverage Digital Brand Templates to power their very own event, Clio Cloud Conference. Their Creative Director, Danielle Giroux, outlines their use case below.
4. Employee branding and recruitment
The role of employees as brand ambassadors has never been stronger. People are typically a company's strongest assets, and when they're personally promoting their company in a positive light, it inevitably has a positive impact on recruitment.
So where does templating fit into this? When your employees are your brand advocates, posting on social media, a consistent, branded template for everyone to use helps bridge that connection between the brand identity and its employees among viewers (i.e. potential future employees). Whether it's a simple 'fill-the-quote-block' visual in branded colors accompanied by a logo, or a standardized recruitment ad visual, these are easy-to-make templates that can be quickly created and published by both your recruitment team and employees.
We leverage Digital Brand Templates for this exact purpose here at Bynder, and it helps save a lot of time while representing a strong, consistent brand image throughout the company.
5. Social media engagement
Speaking of social, templating lends itself to a myriad of possibilities when it comes to social media content production. Much like event marketing, an effective social media strategy depends on an agile content creation process to stay topical and flexible to the conversations that matter most to your consumers at any given time. Bynder client and global investment managers, Schroders, are big advocates of Digital Brand Templates for their own social media needs (Read their interview with us here):
---

---