5 brands showing the world how chatbots should really be done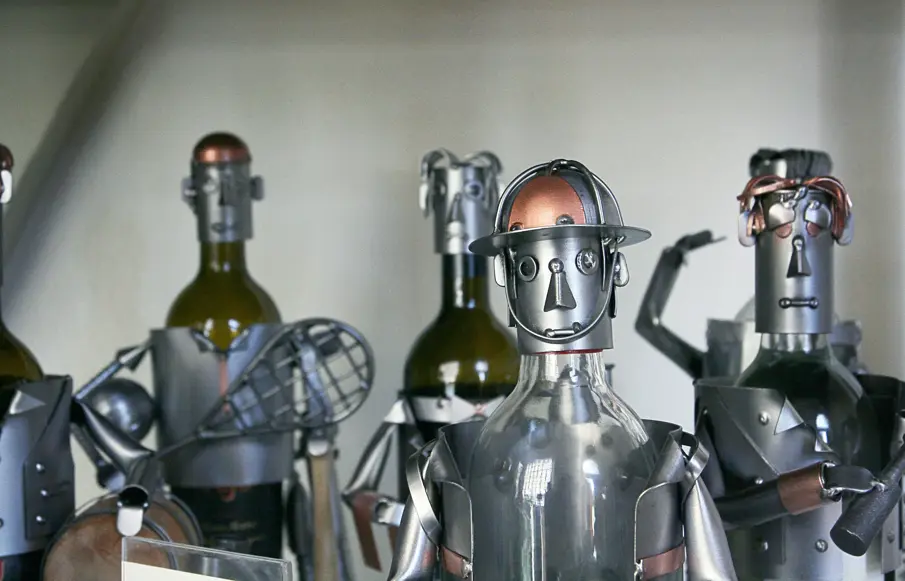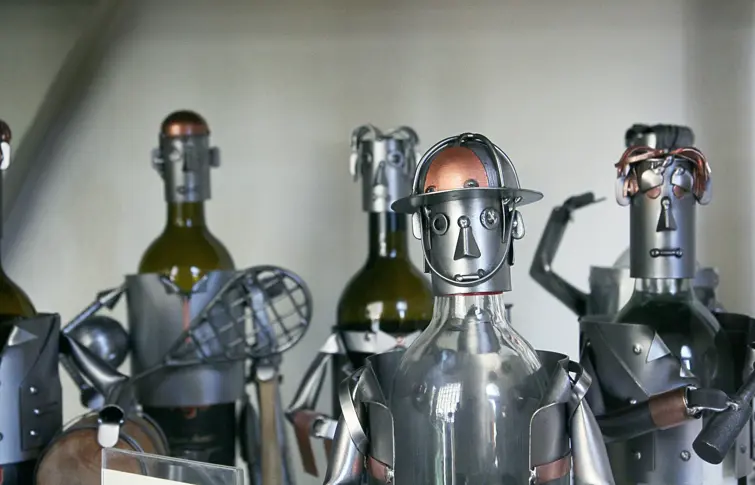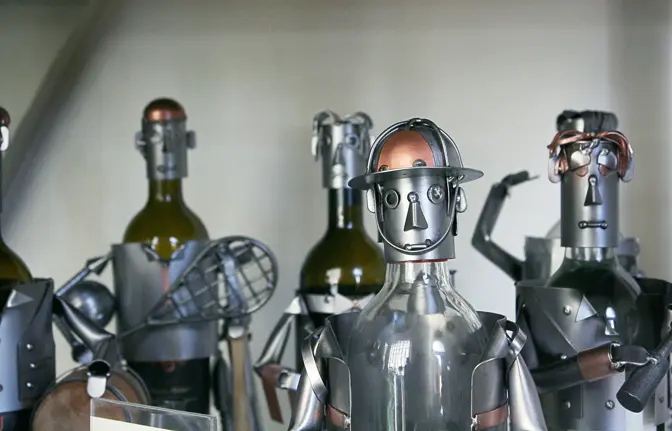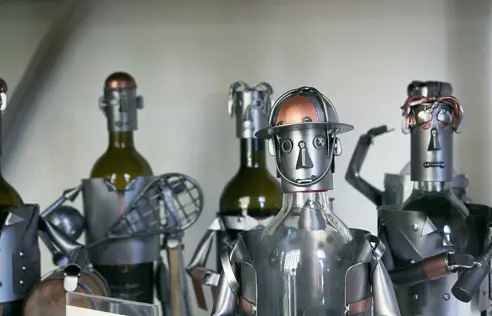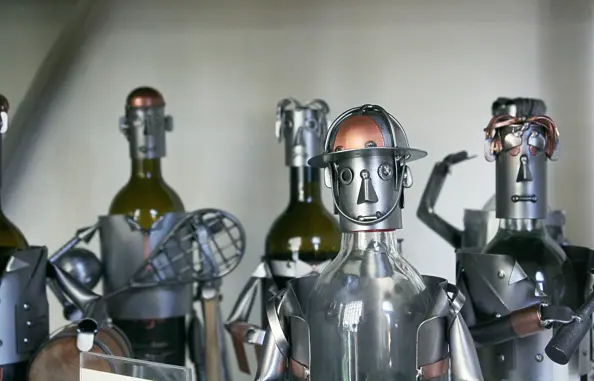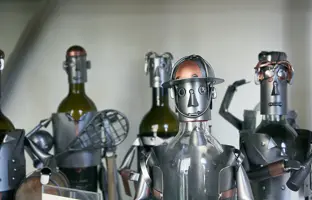 There's been a lot of hype around chatbots in the past few years, sparking a lot of debate about its role—if any—in how businesses engage with consumers. For those who aren't up to speed, a chatbot is a computer program that simulates conversation with humans online via artificial intelligence, typically via a chat interface such as Facebook Messenger.
Some see it as a quirky novelty, while others see it as a viable ambassador for their brand. All opinions aside, chatbots are becoming more sophisticated, affordable, and 'authentic'. And the market demand for the rise of the robots is growing: 49% of consumers surveyed by Aspect would prefer customer service interactions to be conducted via text, chat, or messaging.
While the technology behind the bots is still in its infancy, recent advances in natural-language processing has resulted in chatbots that can better recognize and serve the intentions of its users. Because of this, brands across all industries are realizing the potential of chatbots for communicating with their audiences on a massive scale—especially for the initial interactions between company and consumer.
It wouldn't be a surprise then if 2018 turns out to be the year that chatbots hit the mainstream, with more and more businesses investing in their own bots to communicate with their consumers. Gartner is already predicting that 50% of enterprises will invest more on chatbot technology compared to traditional mobile app development by 2021. And that investment is clearly paying dividends in many cases; the following 5 brands are really setting a gold standard for the marketing potential provided by chatbots these days.
Download our deep learning and AI guide for digital asset management here
Estée Lauder
The cosmetics industry has been one area that has experienced a big boom in the usage of chatbots recently. This makes sense; beauty products are highly personalized for each individual and consumers want a bespoke service.
Estée Lauder have cleverly combined chatbot technology with augmented reality to allow users to virtually 'try-before-you-buy' with a selection of lipstick products via a live video feed. Prior to trying them on, customers take a small quiz that the chatbot then uses to offer personal recommendations. If the customer's satisfied, the bot can then direct them to the online shop to complete the purchase.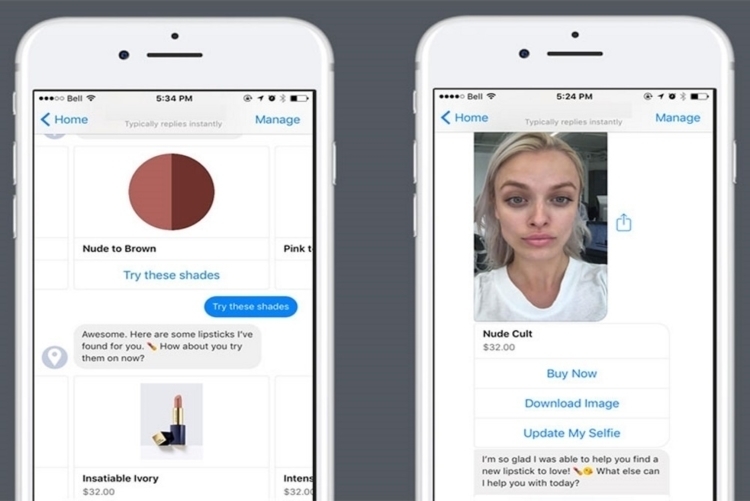 The Lip Artist bot is actually Estée Lauder's fifth chatbot, which no doubt speaks volumes of its success as a savvy extension of their online store.
Lara, Match.com
Who says robots can't play Cupid? For those needing a helping hand in finding that special someone, online dating site Match.com has launched the Messenger bot Lara to help singletons in their matchmaking efforts. The virtual data assistant uses natural language processing techniques to ask users a series of personal questions in a conversational way to gauge what the user is looking for in a potential partner, and recommend matches accordingly.
With Messenger being used by over one billion people worldwide and now a big part of people's everyday lives, developing the first dating bot has been a priority for us to make finding a date easier for singles wherever they are—Abbie Oguntade, vice-president for Match's Northern European Hub
With annual revenue of the online dating industry also managing to surpass $3 billion in 2017, Match.com's dating bot proves a great case in taking advantage of Facebook's massive online audience, with Lara having boosted registration rates for the dating site by an impressive 30%.
Hardwell
The music industry is one area that has embraced chatbot technology more than most; musicians and record labels are always looking to create a more personal connection with fans, and in the modern age, the online space is by far the dominant arena for music marketing. This has led to a whole host of music-related bots being created, with DJ Hardwell offering a great example.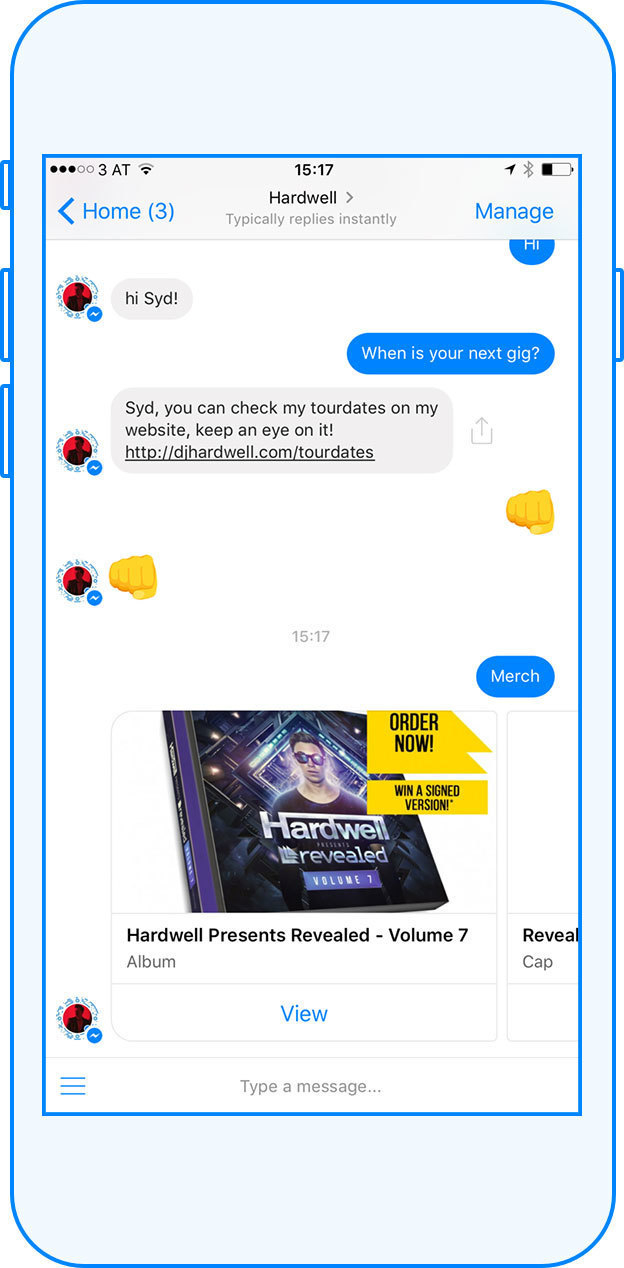 Hardwell's Messenger-based bot creates an immersive dialogue with fans by integrating with Bynder's DAM platform to enable conversation to be supported with relevant images (i.e. concert photos, merchandise, tour dates) that are triggered by keywords from the chat. As Hardwell tells Bynder, "it's extremely important that everyone feels as though they have a personal connection to my music."
With personalization tactics being a big buzz in digital marketing at the moment, the bot proves to be a promising marketing strategy for a new generation of musicians.
KLM
Dutch airliner KLM has introduced a chatbot—or perhaps more accurately, a service bot— to help lighten the workload for its customer service agents, while making it really easy for travelers to book flight tickets from the Messenger platform.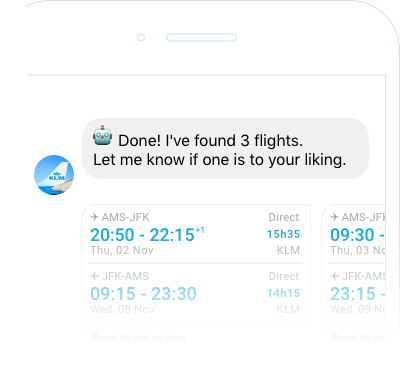 It's safe to say that booking a flight is hardly anyone's holiday highlight, so BlueBot (BB) helps customers book tickets with minimal effort, and maybe with a bit of fun, thanks to BB's "cheeky" personality—as described by KLM. While BB still needs a bit of human help for those trickier questions, the service offers an early example of the supporting, rather than replacing, role that chatbots may increasingly take for the customer service duties of a brand.
Spotify
Taking advantage of Facebook's new chat integrations, Spotify have implemented their own Messenger bot as a handy social extension of their music streaming platform. With a few simple questions, users get personalized playlist recommendations based on preferred genres, your mood, and what you're doing. You can then share the music with friends directly within Messenger, which not only serves as a clever form of organic marketing for Spotify, but it allows users to get the maximum value from the music platform in a much more personal way.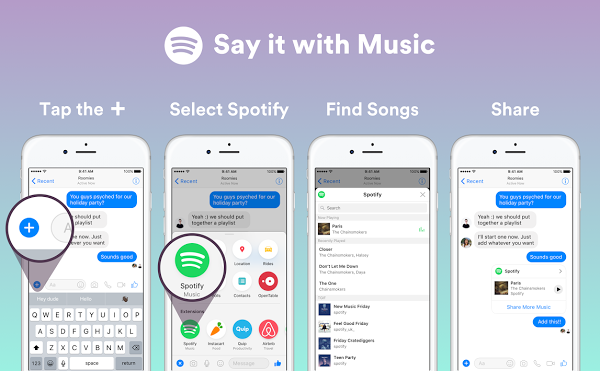 Technology acts like an ecosystem these days; apps are increasingly interconnected and integrated to create a more seamless overall digital experience for users, and Spotify's Messenger bot is a great example of that in action.
See how you can boost your brand with Bynder
More than 1300 global brands use Bynder's brand portals every day to get their whole team on the same page to produce, review, and approve their marketing collateral. If you want to grow your brand quickly and with quality, start your free trial today.
---

---