Bynder named G2 Momentum Leader in 2020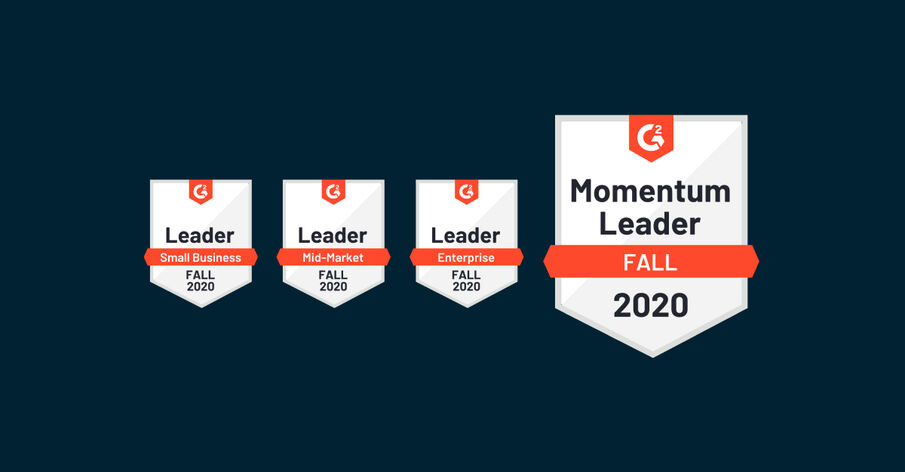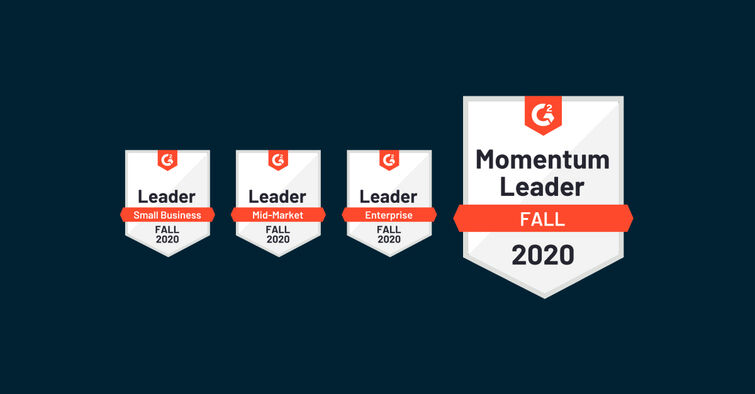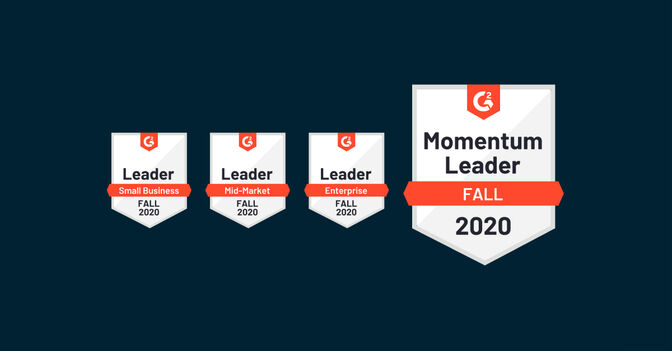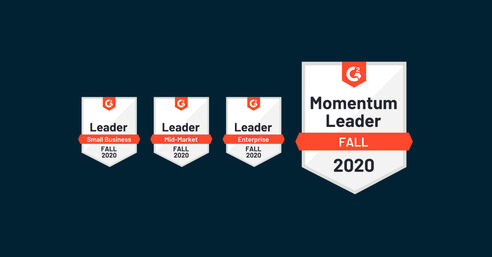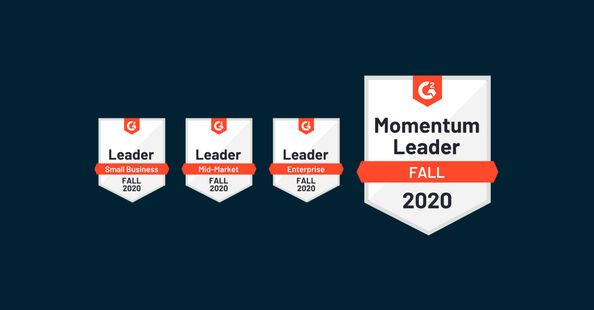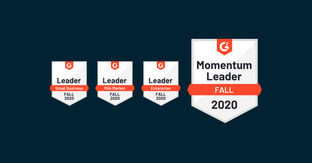 One thing we are unashamedly proud of here at Bynder is the amazing community of clients, customers, and partners that support us. That's why we've decided to take the opportunity and give every one of them a massive and well-deserved shoutout!
By taking the time to review and comment on our products and services, you have helped Bynder become G2 Momentum Leader in the digital asset management category. The kindness, support, and appreciation you have shown us online, on socials, and by reviewing our products on G2 surely deserves a special "thank you".
So what exactly is the G2 Momentum Grid?
G2 is one of the world's largest tech marketplaces and software review aggregators. It scores products and vendors based on reviews gathered from users and data aggregated from online sources and social networks. The Momentum Grid shows the companies that have experienced the highest and fastest increase in customer satisfaction over the last year.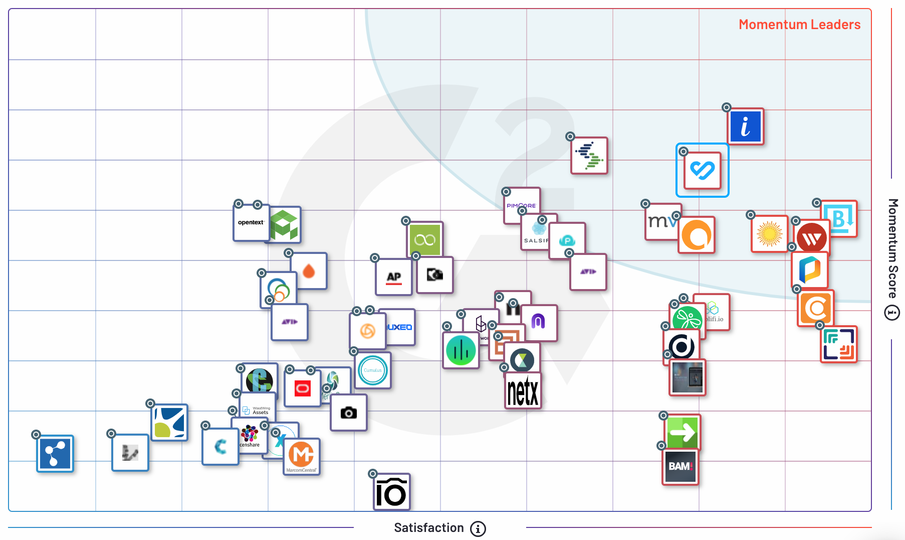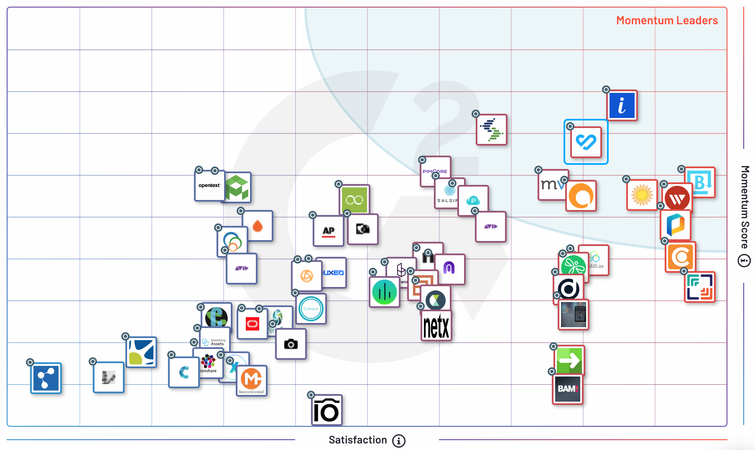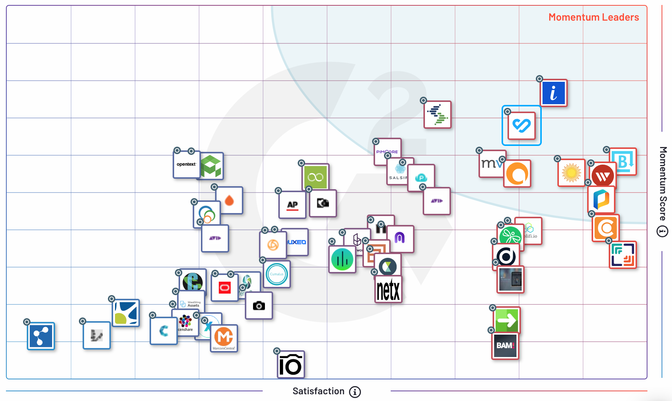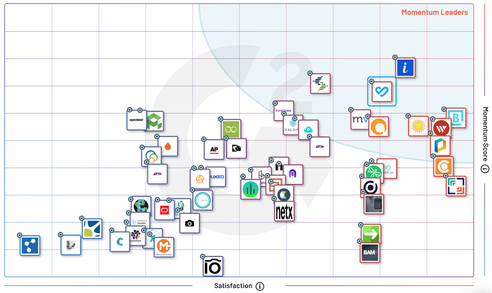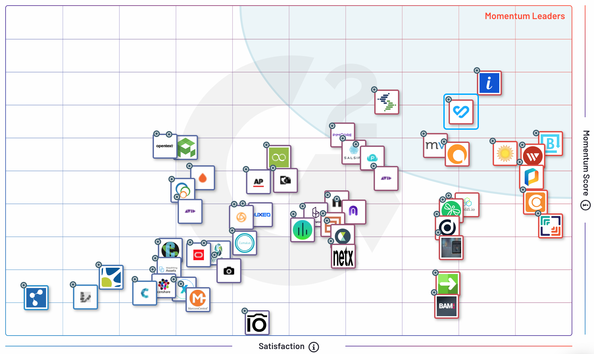 From the launch of Studio—our new platform to create, adapt, manage, distribute, and analyze your video assets—to our partnership with Salesforce and the rollout of our first digital event: Studio OnBrand; we tried our best not to let 2020 get in the way of the service we strive to provide to our customers.
We take great care in developing and tailoring the products our clients rely on every day—from our DAM to our plethora of additional modules. But behind these products, are the efforts of real people who, day after day, sit down at the kitchen table (duh, remote life 🤷🏻‍♂️) and give their best. We're sure you'll bear with us for a minute as we send some kudos to our client-facing and developing teams—the real superstars of Bynder—the folks you know personally, who make your life a little bit easier every day, and the ones you cheered for in your online reviews!
So, as we take a deep bow out of gratitude to each and every member of our supportive and vocal community of customers, here are just some of the things you have said about us:
---
---