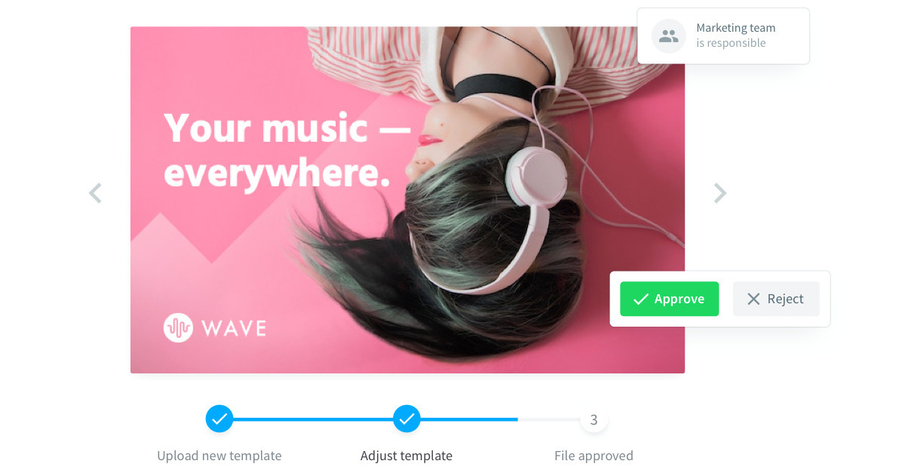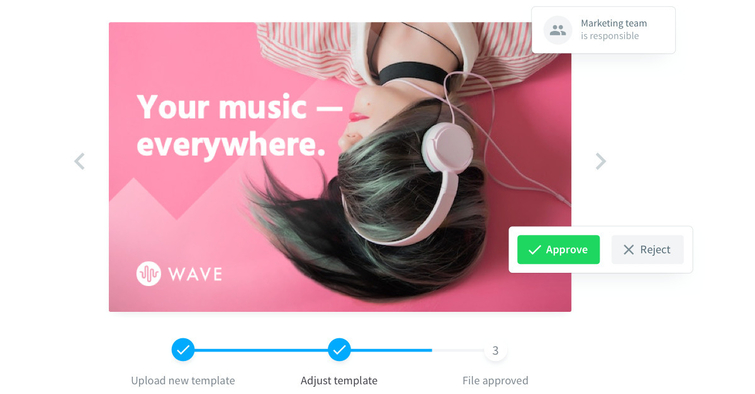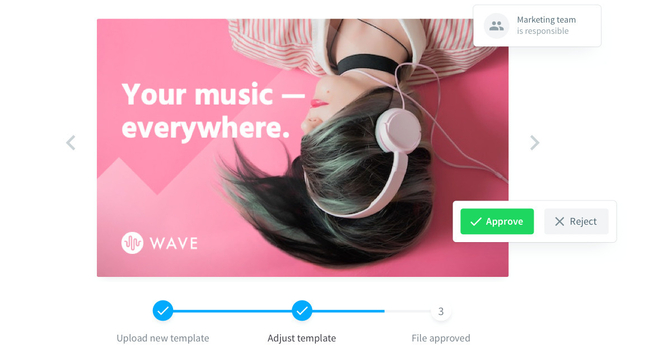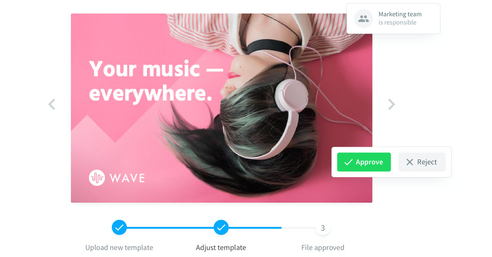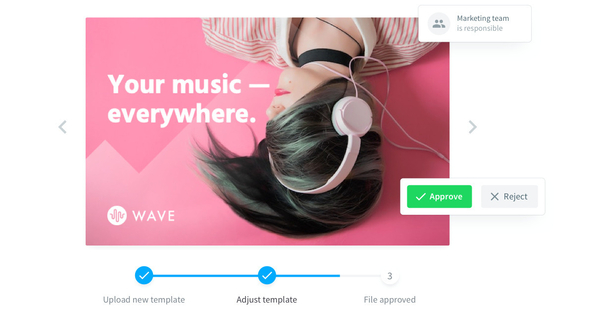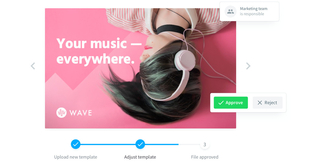 #1.3 Creating on brand content quickly with templates
Last week, we talked about how New Looks prepared and launched their new branding assets. Today, let's have a closer look at how their teams are now enabled to make use of those assets to create even more collaterals with them.
On the homepage of the brand portal, there's easy access into template creation. Now that all the new brand materials are up, creatives and marketers will want to use those and spend their time actually CREATING. For that, the admins defined templates based on Indesign files from the creative teams. In there, they can define what content can and what cannot be edited afterward by the end users. So as a marketer I can get started using the new brand materials straight away. I'm creating a new template, which already has the new logo and font as fixed elements. When choosing a background image and colors, I get to choose from predefined elements from the new brand identity. That way, there's plenty of room for fast and easy creation of branded content that correctly reflects branding guidelines and the new brand identity.
The rebrand was a massive success for New Looks! The Marketing teams were able to not only access but also re-use the new on brand materials on the day of the launch!
In the next edition of context is queen, a mini-series we will take a closer look at digital transformation. A topic that everyone is talking about! What's your definition of it? Find out more in next week's episode!
Having all our key clients and creative performers logged into the system, it means we can share and produce work collaboratively—reaching the aim of brand consistency across markets.
Nicola Castelow
Creative Team Manager at
innocent drinks

---

---