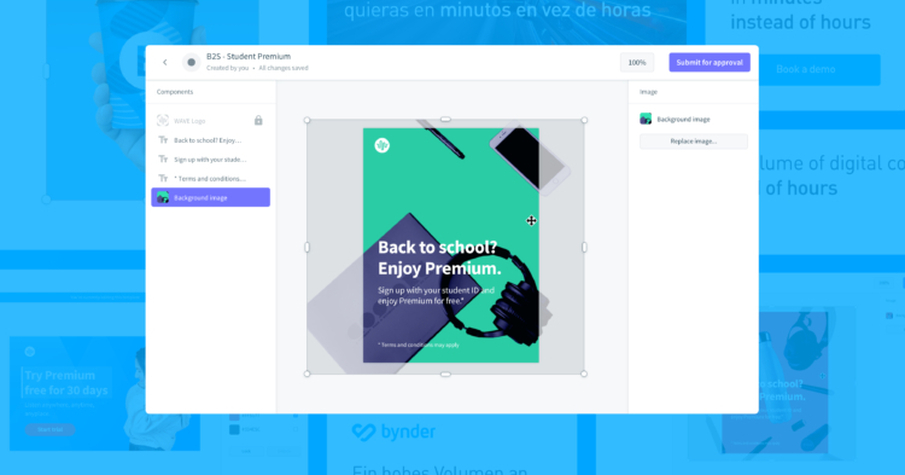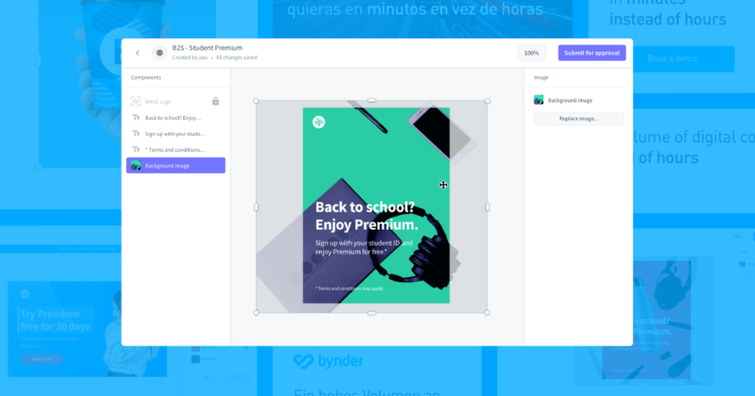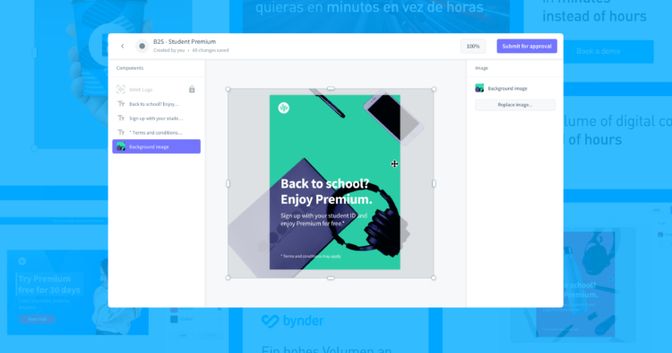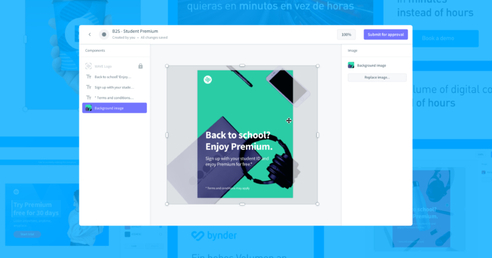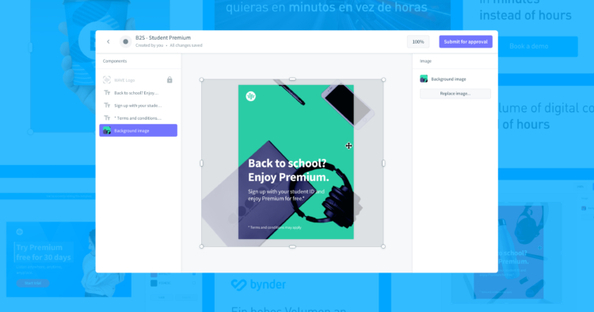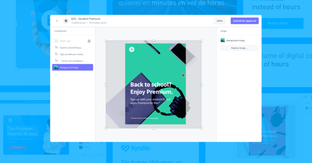 Last week, we explored how Seeing Double's design team tackled the tricky process of rebranding and reworking content fit for their new unified company with Bynder's Digital Brand Templates.
Teams across the board have been busy integrating different elements of the business, and there's still a lot more work to be done. In the previous post, we covered how the creative teams produced Sketch and Photoshop files which were then uploaded into Bynder. So what now?
Head of Marketing Marina is ready to get her team creating new Google ads and Facebook banners. After all, they're excited to bring their fresh new brand identity to the masses! The merger announcement has brought them a lot of exposure, and they want to keep the momentum going.
Seeing Double has been working with Bynder's DAM for months, and they know their way around by now.
But what's that in the top menu bar: Digital Templating? Click. Campaigns. Click. Google Adwords. Click. Create New Document. So simple and so quick, a monkey could do it.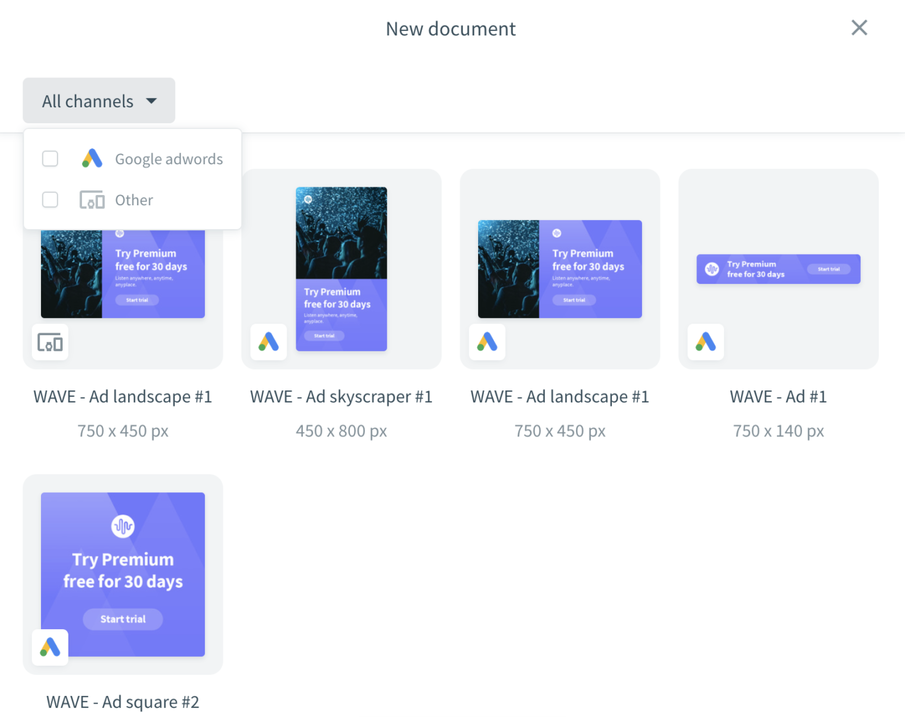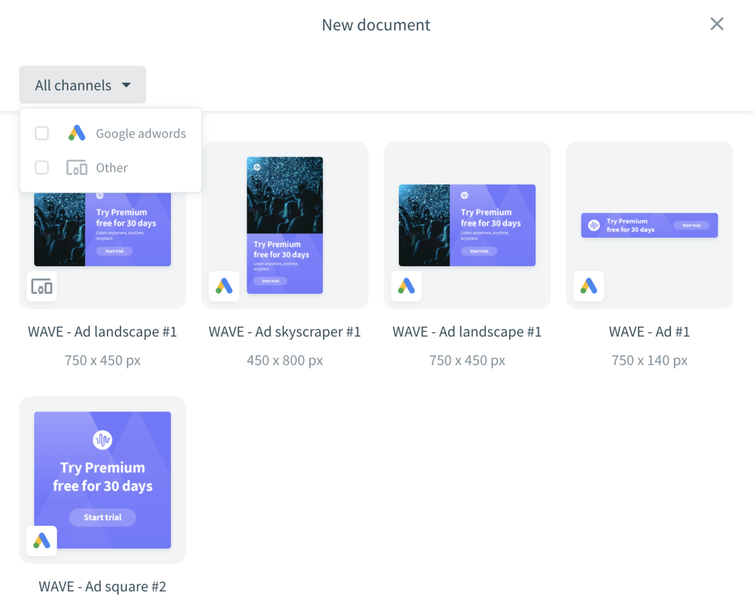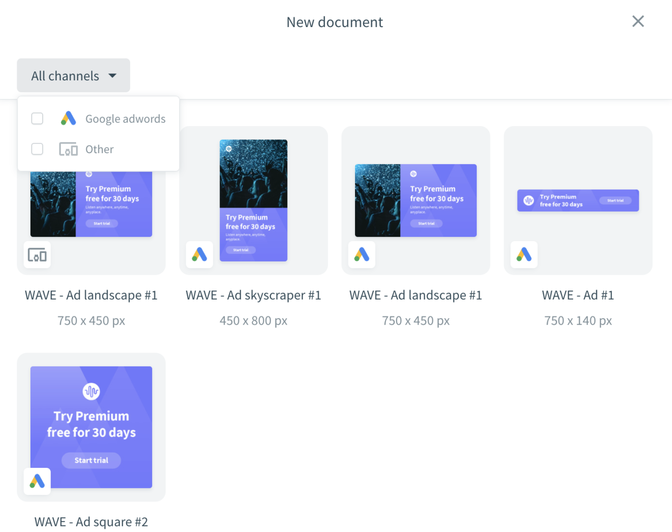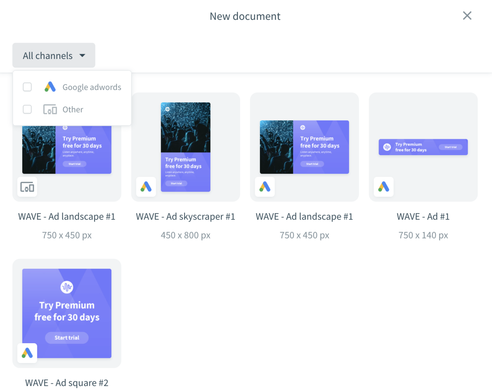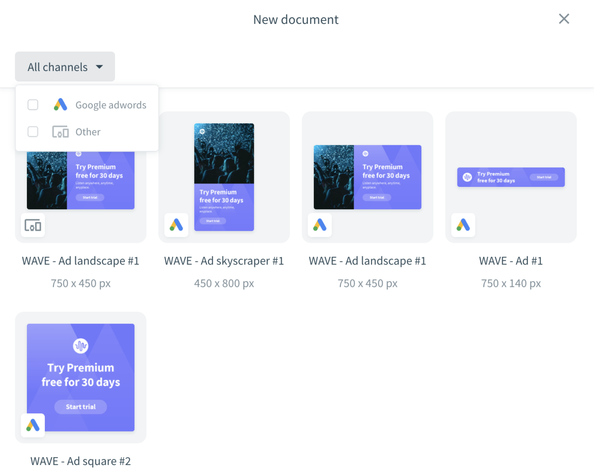 Marina is looking at a Google ads template that has the new logo and fonts incorporated. She's editing the text and then clicks on the background image. She gets to choose from a fixed set of images and moves it around until it shows the exact right crop. Download. Click.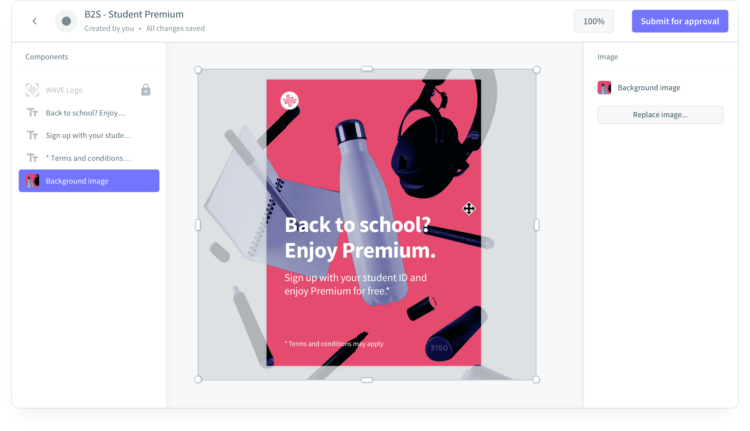 Before she knows it, her team is creating banners for all relevant channels in all the relevant languages—without needing to reinvent the wheel, saving so much time and resources. The fact that all branding elements, placements, and images are predefined turns this job into probably one of the easiest throughout the entire merger.
With Digital Brand Templates, Seeing Double was able to create hundreds of banners, fully self-serviceable and in no time at all! It helped their marketers create more content quickly while sticking to design principles, ensuring consistency and enabling faster time to market.
At the same time, creatives had more time to tackle their hefty to-do lists and really focus on the beauty of creation instead of tackling repetitive and tedious tasks like changing words or localizing content.
What a success story, right? Well, there's one more story to come, and that'll be all about getting instantly published on-brand, or in short - IPO.
---

---