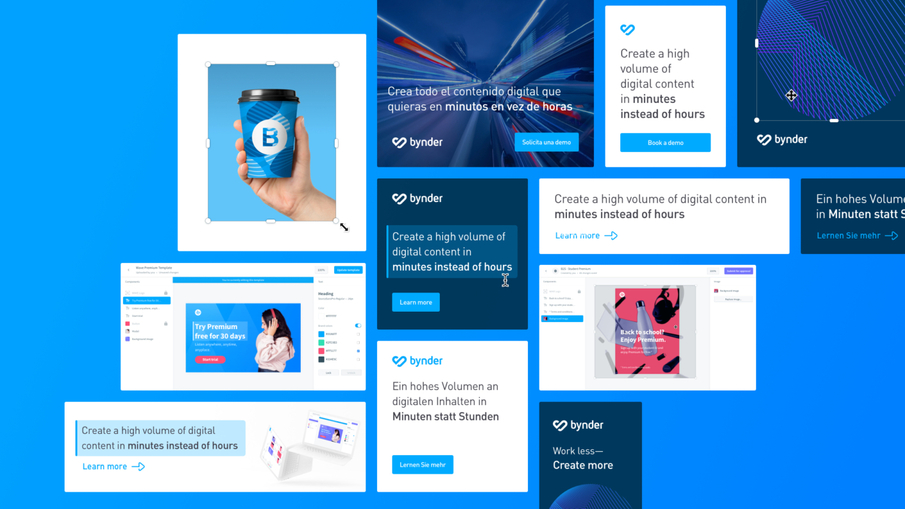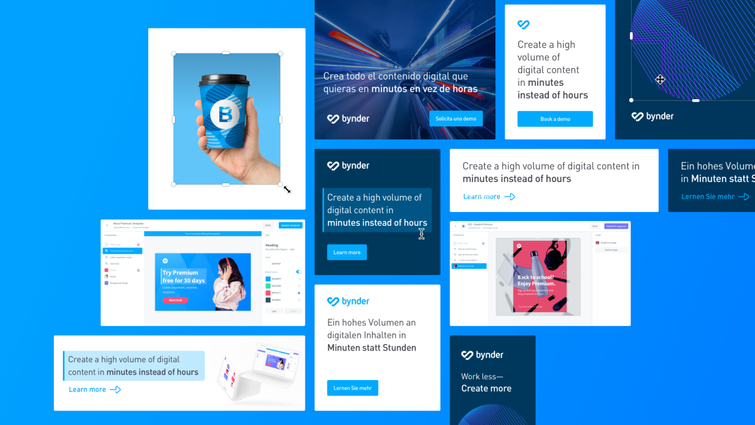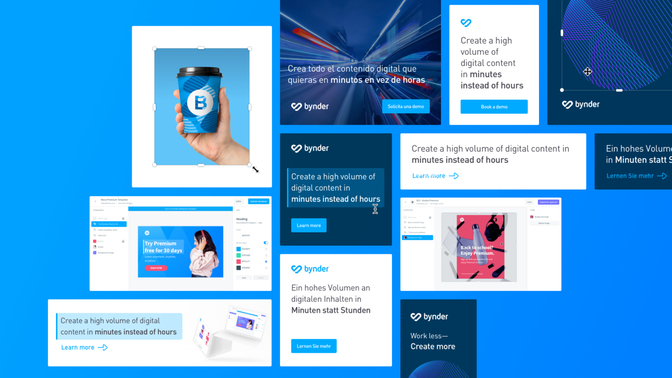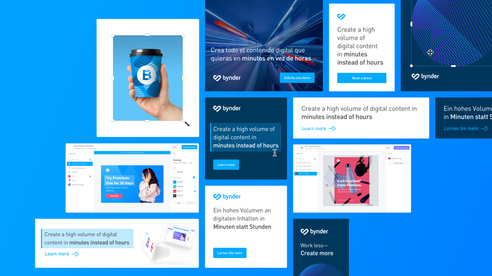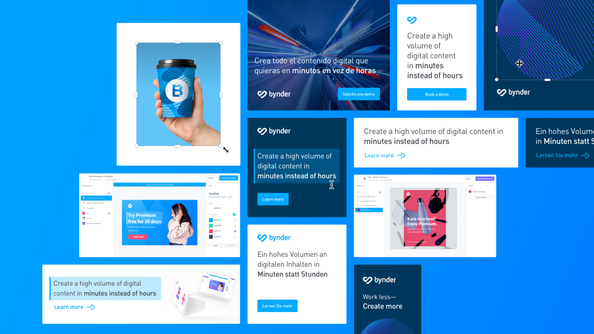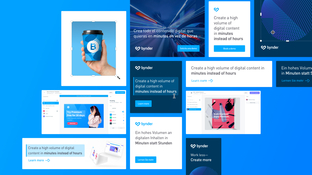 Last week, we started looking into American retail company Seeing Double's M&A story. And as it's often the case with the M&A process, it sounded pretty challenging! Today, let's have a look over the shoulder of the design team at Seeing Double.
They've been busy coming up with a fresh new look that combines design elements of both brands into one. After they've agreed on the new branding, presented it to the right stakeholders, and eventually got everyone's buy-in, they are ready to face the next challenge: scaling content creation!
With that in mind, they're already sweating at the thought of their marketing colleagues demanding content thick and fast:
We need new Google ads, more Instagram, Facebook, Twitter and Linkedin banners! By yesterday! Localized in French, German and Spanish por favor!
While this may be a common nightmare among creatives undergoing the M&A process, the Seeing Double design team have their secret weapon to scaling content with speed and style: Bynder's Digital Brand Templates of course!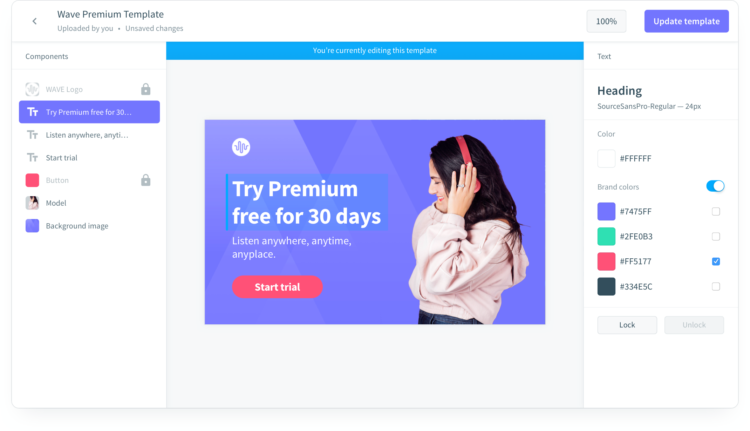 Jonas, senior designer at Seeing Double, created Sketch files with his team for all the various formats and channels that the company uses for marketing.The other design team in the merging company is used to working with Photoshop, and they've decided that—for the first round of content creation—everyone will continue to work with the design tools and programs they're used to...
Typically this could cause headaches and bottlenecks, but this is no obstacle when working with Bynder's Digital Brand Templates. For instance, Jonas can simply drop the Sketch and Photoshop files and upload them into the relevant campaigns. He uploads fonts and colors that have been carefully designed and chosen beforehand.
All placeholder texts and images have been predefined in the original Sketch and Photoshop files. It's the first time that the brand new designs are uploaded into a tool. And Seeing Double, we feel honored you're using Bynder for this exciting debut as one company!
Jonas sets approvers and enables the new assets either for download only, or also to be saved for storage in the asset bank—depending on whether they'll be used internally or externally.

He created collections (groups of files for simple sharing) beforehand with all those slick new background images which the creative teams have worked so hard to put together. Now, easy as 1,2,3, Jonas defines those collections as sources of possible background images. He locks the editing rights on logos because, god forbid, let's not have anyone accidentally applying the old company logo to the new collateral. After all, a strong first impression can go a long way with branding! He clicks 'Update Template' and it's done. So what's next? Find out in next week's post!
Templates are such an easy way for our users to get done what they need to get done. If they need a web banner or an image for social that already has our logo on it, they just want to go in, get the template, change the picture or text and are done. That's great!
Sarah Roozendaal
Brand Manager at AkzoNobel
---

---