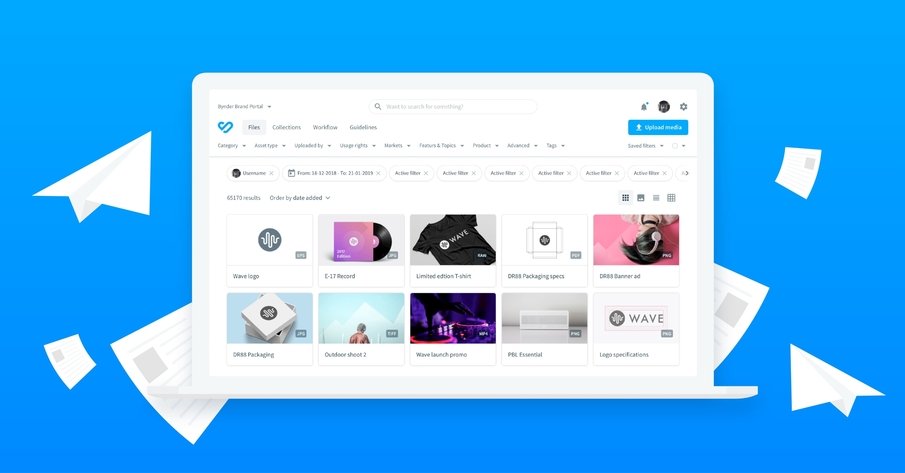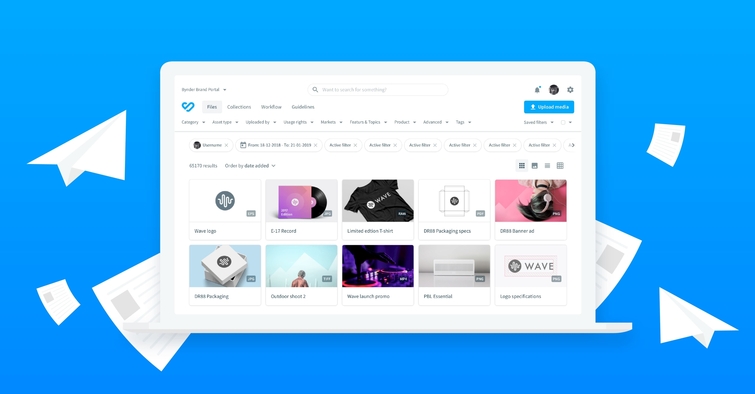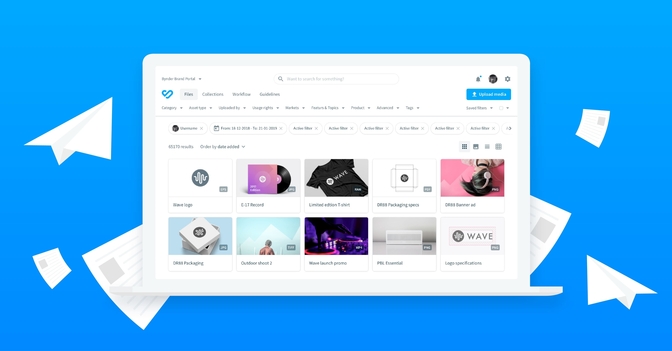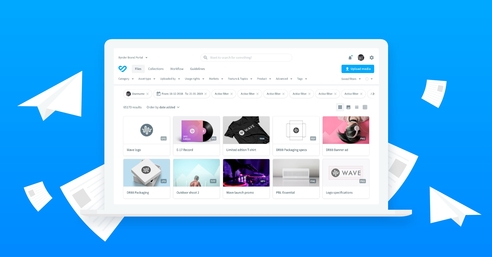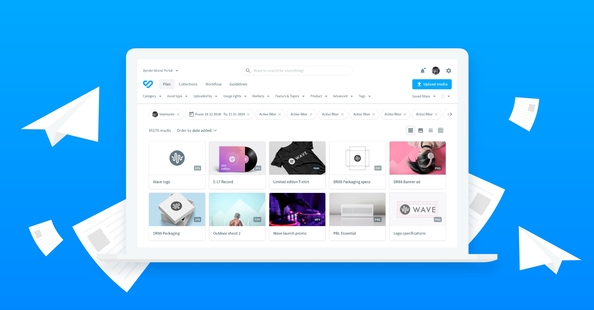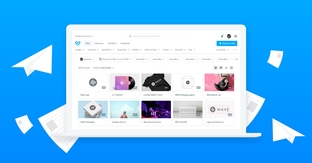 #2.2 How Paperless Office increased ROI and operational efficiency with Bynder
Last week we saw how our fictive retail company Paperless Office laid a foundation for digital transformation with DAM. Now that this is set up they are able to populate it to get their users on board. In the bulk upload it is easy to ingest large batches of assets into the DAM. The intuitive interface allows content managers and habilitated users to seamlessly add newly created material. When uploading the files, the metadata is attached, to facilitate the retrieval of assets for the end user. The metadata ensures the assets are found with ease and, ultimately, used.
Once everything is uploaded and tagged, end users benefit from a single source of truth. Not only are the assets visible and easy to find, the slick interface invites them to browse through them, it's almost like window shopping! In order to promote best practices and increase re-use of assets, the admins have built a portal homepage as entry point and welcome page for the users. They've built asset synergies! Paperless Office has subsidiaries across the globe and the fact that global best practices are showcased now lets other offices reuse those files. No need to hire local agencies to produce new content. Not only does this lower costs, it increases efficiency and ultimately return on investment!
If there is a new version of an asset, the previous one can be easily replaced with a new version of that file. This new version is then the new original and will be automatically replaced in the collections shared. No need to manually update anything anymore! The metadata and usage rights information stays on the file!
To read the last part of this journey, stay tuned for the next post!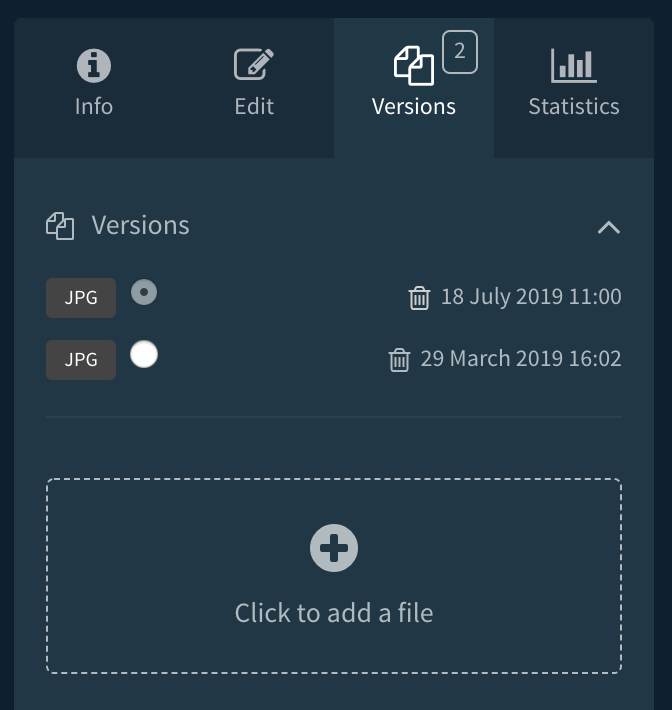 Bynder offers us a dynamic platform for connecting with our stakeholders both inside and outside the company. It's our central resource for creating, managing and sharing assets for over 100 AkzoNobel brands.
Sarah Roozendaal
Brand Manager at
AkzoNobel
Want to know more? Click below for the Executive guide for marketing: 3 models on digital transformation.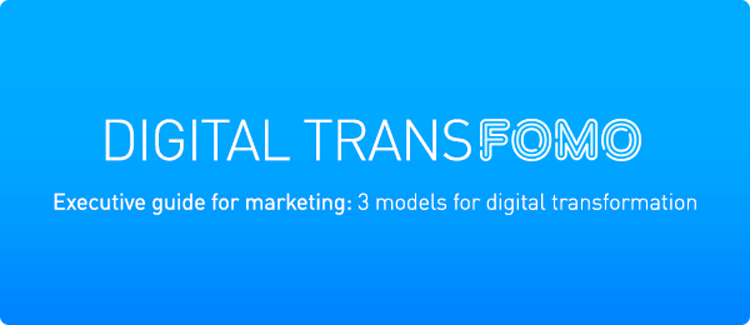 ---

---