Customer spotlight: How Bynder helped EF Education First to prepare for a digital-first world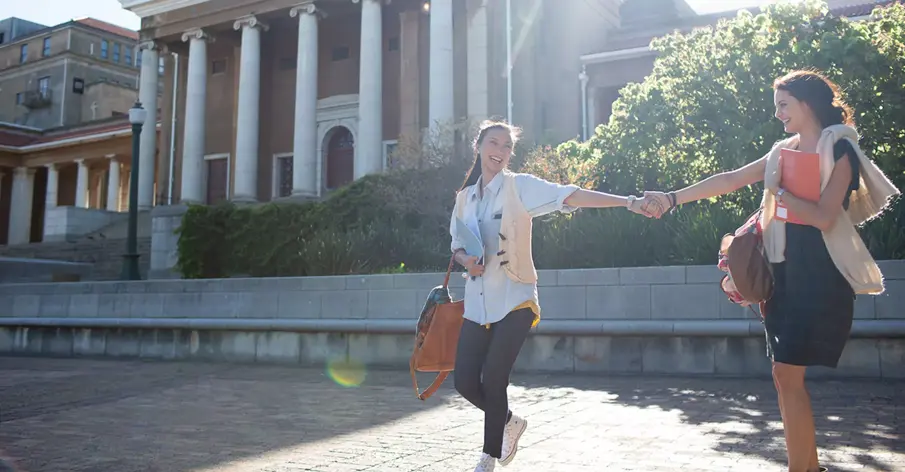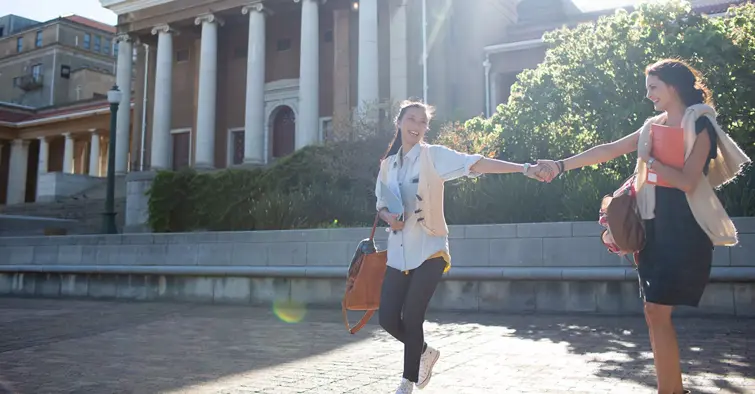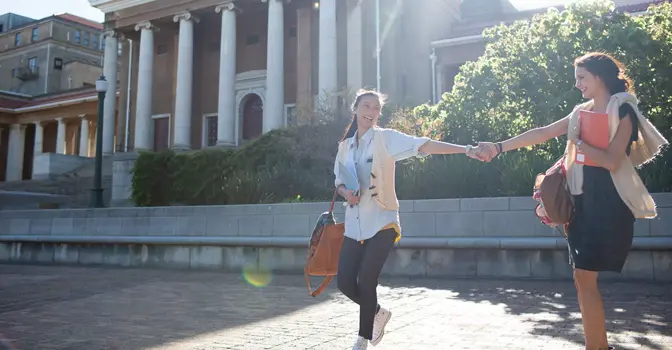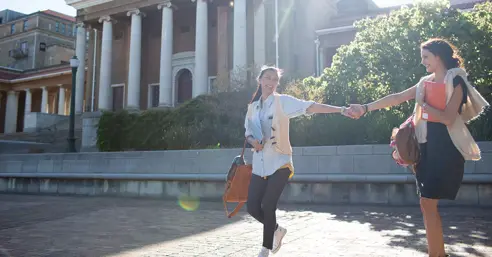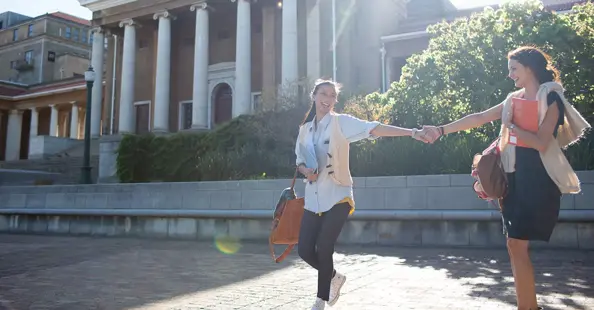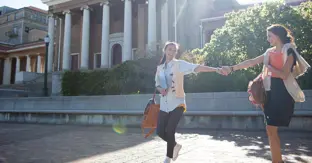 "All of our departments have different challenges. The Bynder experience is helping us unify, optimize, and establish digital processes for the entire organization."
Established in 1965, EF Education First combines language training with cultural exchange, academic achievement, and educational travel to deliver courses and programs that transform dreams into international opportunities.
EF knows that the best way to learn a language is to live it. They offer a range of academic programs that combine classroom-based learning with activities, excursions and full cultural immersion. Providing unique learning experiences that are personalized to every student and age group, they offer 24/7 support through a global network of staff.
The best way to communicate the experiences they offer is with rich media. With 612 schools and offices in more than 50 countries and over 50,000 staff and teachers, EF needed to provide open visibility on important assets and ensure they were used to their fullest potential
"We supply a premium experience to learners because everything is organized by EF: host family, campus experience, teachers, schools, events, and experiences. That way, we don't need to outsource to third parties"
Prior to Bynder, access to assets was through several different platforms on a storage server with a vast array of folders and subfolders—the largest of which contained over 700,000 assets.
What were EF looking to solve with Bynder?
Ultimately, EF needed a solution that could:
Provide visibility into what assets exist and what needs to be produced, while also aiming to prevent duplicate work
Empower more self-sufficiency among colleagues when it comes to leveraging marketing assets: less reliance on a small production team to supply images/videos
Support the wider digital transformation strategy via strong, secure, and straightforward integrations with other key tools and systems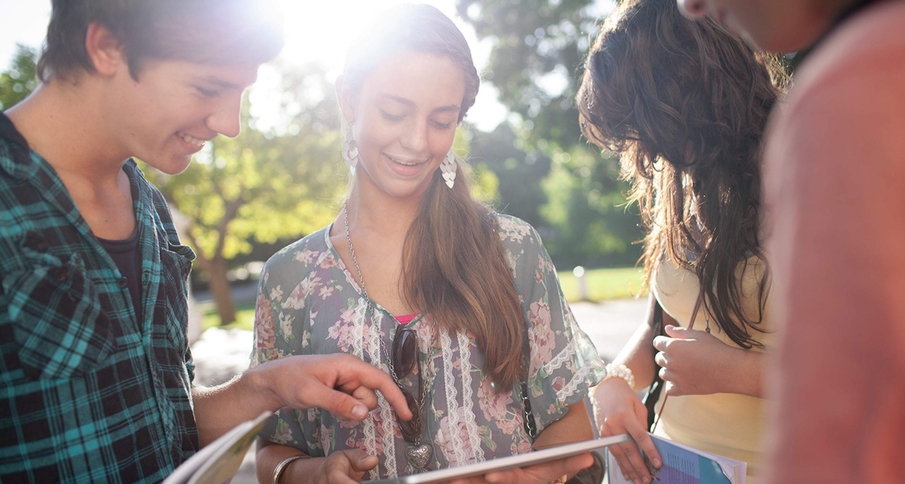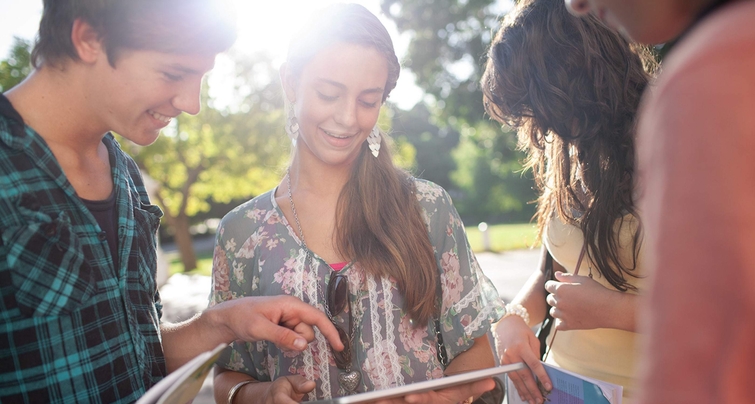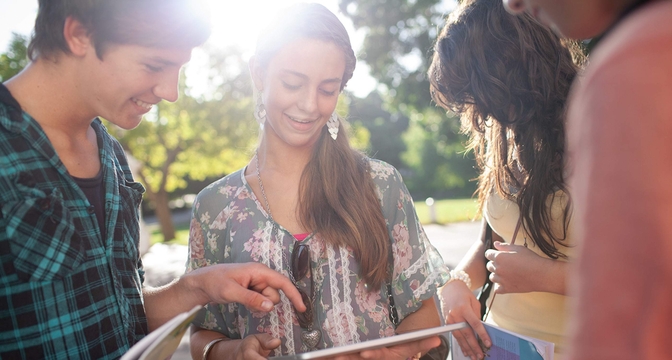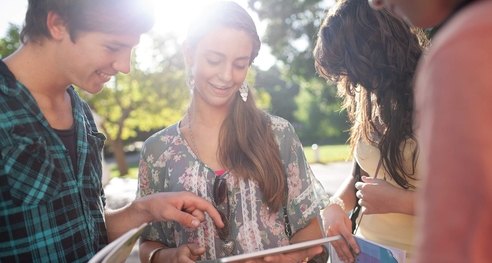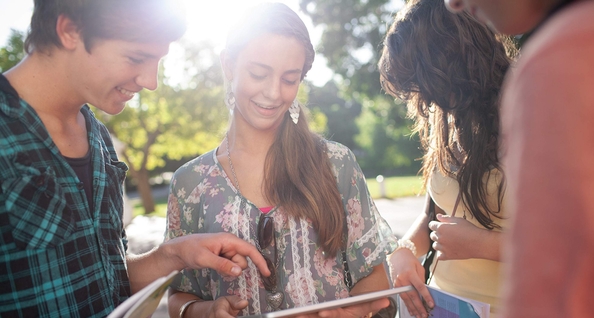 If you're looking into DAM, you're looking for digitalization. You need several systems that can talk to each other and relate. It doesn't stop with DAM. Once you start the digital transformation journey, it's really nice and you want more.
For continued success, EF is digitizing operations to bring content to market faster, onboard new team members quicker, while competing in a digital-first world by demonstrating the premium experience they provide.
Talking practically: How did Bynder help?
EF's approach to learning languages via immersion provides an unparalleled experience for learners, but at the same time it makes things more complex: different departments working on different offerings, each with their own unique needs.
With the help of Bynder, EF can better showcase their learning experience by streamlining the process, visibility, and availability of rich media used across the globe.
Streamlining rich media production
Having one 'central source of truth' for all rich media means a smoother process for requesting, finding, and managing versions—saving time for everyone.
Bynder's usability and user interface is important for adoption, especially for people that need to find things very quickly and won't spend time looking through folders. With the filters and metaproperties, it's quite easy to understand how to filter down to find what you need.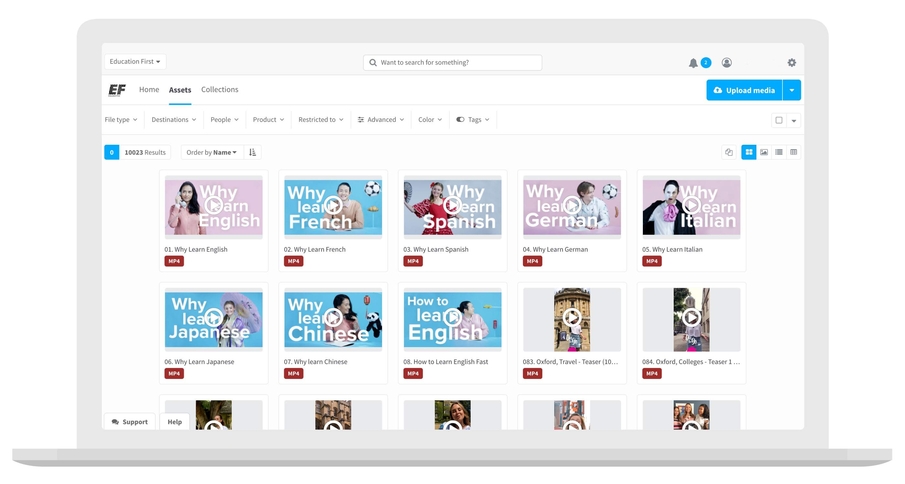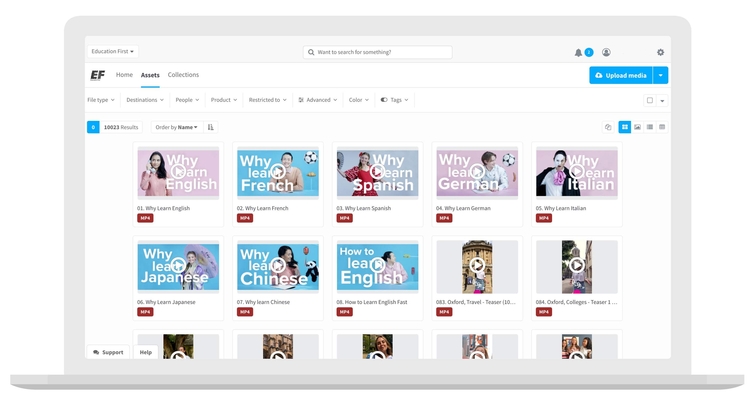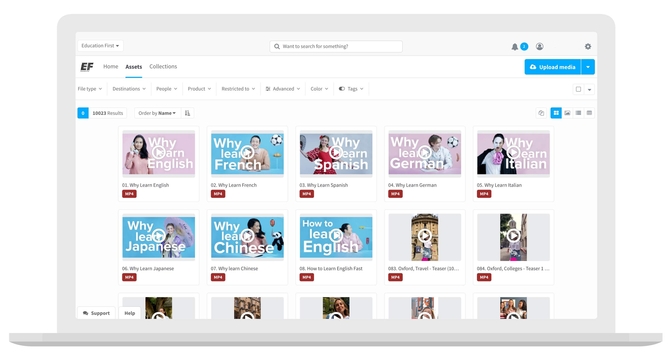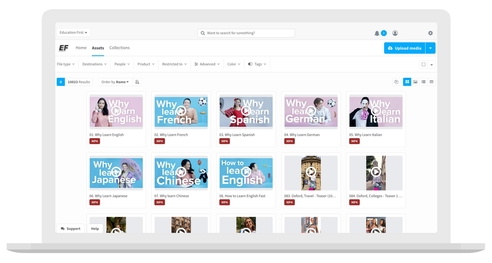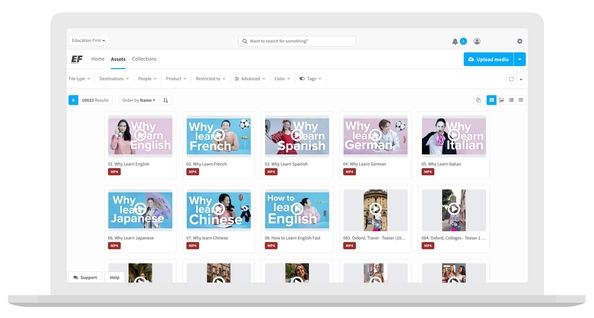 Visibility and self-sufficiency across markets
Providing visibility into what's available reduces duplicate work on photoshoots and edits, enabling departments to move faster and more self-sufficiently.
From 700,000 pictures, we went to a little more than 10,000, removing duplicates and dispersed versions. Derivatives in Bynder are especially helpful.
Connecting to key systems for digital transformation efforts
Digitizing processes and connecting Bynder to tools like their user-generated content (UGC) engine and websites is helping to create efficiencies in multiple areas
I like that Bynder integrates quite well with other solutions. Any corporate solution needs to integrate well with other tools, there is no one solution. Integrations are the future and Bynder already does this quite well.
You've read the highlights; now check out the full EF x Bynder story here
Over 4000 brands rely on Bynder to boost their branding efforts: from brand consistency and project collaboration to centralized file storage, we have a tailored solution to fit the needs of each and every customer. Why not see what Bynder can do for you with a free demo?

---

---