Conferencing giant TED cooperates with Bynder to build a custom DAM solution for their unique content needs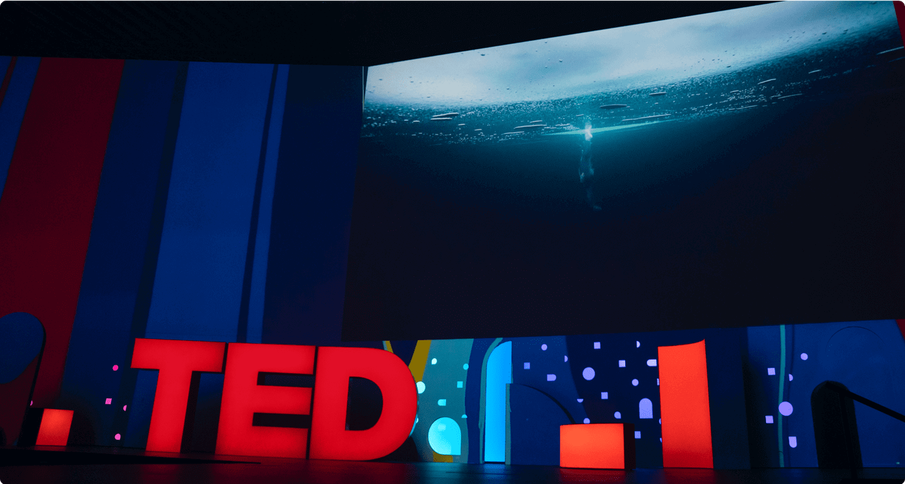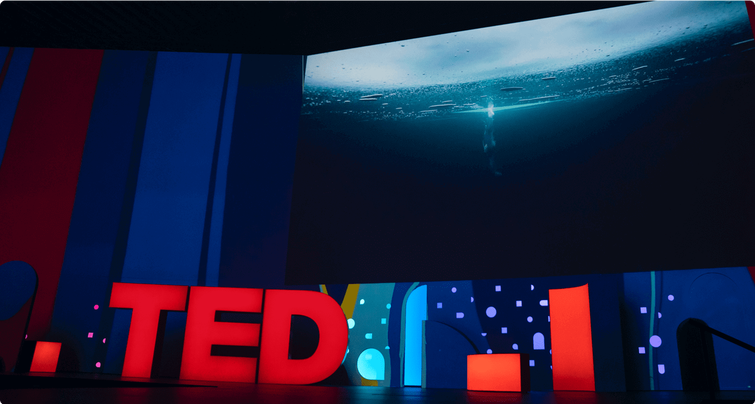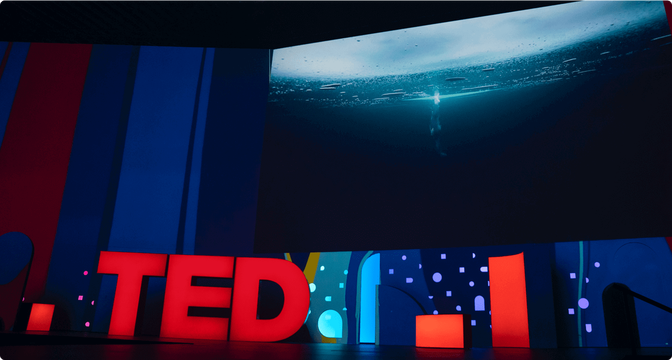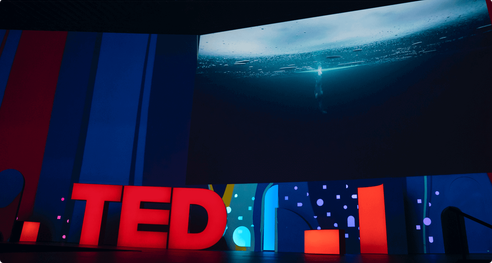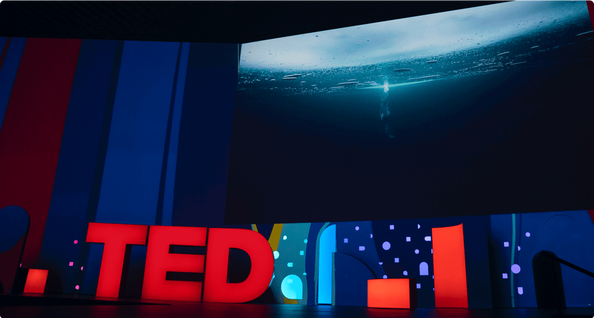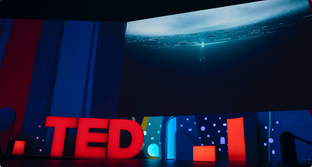 Similar tech solution implementations I've been part of in the past were not nearly as organized and thoughtful as the experience that we had with Bynder.
We recently e-met with Elizabeth Zeeuw, Senior Photo Editor at TED, to talk about their need for a customized digital assets management solution to manage their vast content library. TED specialize in spreading ideas worldwide and post their talks online for free distribution. With such a unique use case, Elizabeth tells us how they found in Bynder the guidance and support they needed to build the perfect DAM library.
TED began in 1984 as a conference focusing on technology, entertainment, and design, and it has evolved to become one of the most iconic organizations on the planet. It is a nonpartisan nonprofit devoted to spreading ideas—usually in the form of short, powerful talks. From cutting-edge science to business and global issues, TED are specialists in circulating "ideas worth sharing" in more than 110 languages.
Our conferences obviously generate a lot of videos, photographs, and a lot of design assets. Our intention was to leverage Bynder to organize those right now.
From their iconic week-long TED conference held annually to a whole plethora of additional, inspiring events taking place around the world (think TEDGlobal, TEDWomen, TEDYouth, TEDx), TED obviously generates an overwhelming amount of assets. They were looking for a powerful, single solution that could benefit the whole organization:
Pre-Bynder, assets were living on people's dropboxes, desktops, hard-drives on people's desks, servers that only certain people had access to...our goal was to pull everything together, organize it, and make it searchable and available to our organization at large.
2020 has changed the world rapidly. As we all adapt to the new normal as individuals, so do organizations. Adapting to remote work and connecting far-away teams has become mission-critical for every organization, including TED:
Having training and onboarding online was completely seamless. And we need the DAM now more than ever because we don't have access to all those drives on our desks. People need to share things quickly, having a self-service portal is going to be critical as we move forward in the virtual space.
So how did TED transition from storing and sharing assets through hard drives and on-prem solutions to the simplicity of cloud-based digital asset management?
It all began with the onboarding process
Even something as simple as doing that initial deep dive into what our needs are as customers, rather than what the company is selling, made all the difference
Elizabeth highlighted the importance of the onboarding process and their relationship with their Onboarding Manager in setting up a successful asset library for the whole organization. She recalled her past experiences implementing DAM systems in which she had had no onboarding process: "we just gave over our assets, they uploaded them and then kind of organized them in. It was the opposite of the Bynder experience."
Bynder's DAM is built to be as flexible as possible in order to fit the unique needs of any given organization. With the right support, it can help solve and anticipate problems in creative, out-of-the-box ways that would surprise even the most seasoned librarians.
Our Onboarding Manager gave us so many lightbulb moments, she asked us great questions, and was proactive and helping to build our taxonomy. She was consistently excited about what an amazing resource this DAM could be for TED, and her enthusiasm was contagious.
Successful onboarding is achieved when the client's and the onboarding team's goals are perfectly aligned: driving adoption and ROI. Maximizing customer success is at the heart of the onboarding process at Bynder. By giving expert advice based on every client's specific and evolving use-case, the team supports clients in the creation of the file taxonomy and metadata that best reflect their needs to build a bespoke asset library.
What was great about having the onboarding was doing all of the organization, taxonomy, and getting all of our metadata harmonized upfront. During our onboarding phase, we've already been uploading assets into our DAM, I think already about 25,000 or more at that time.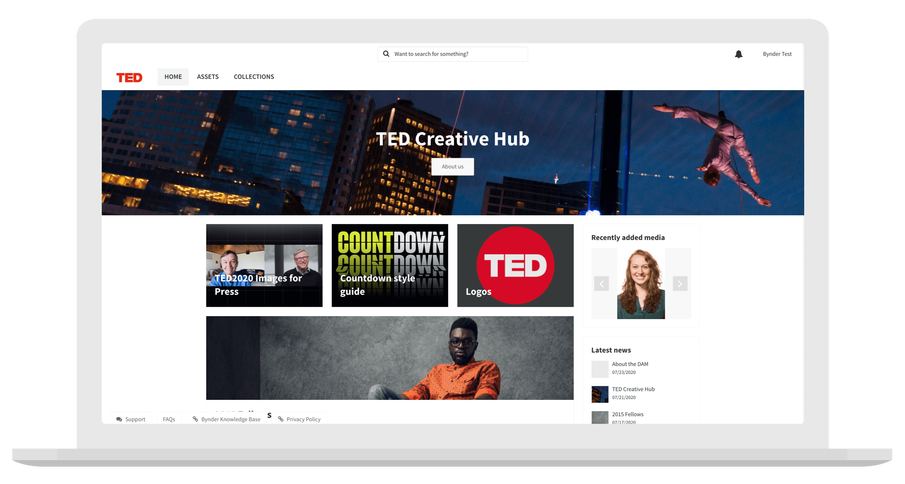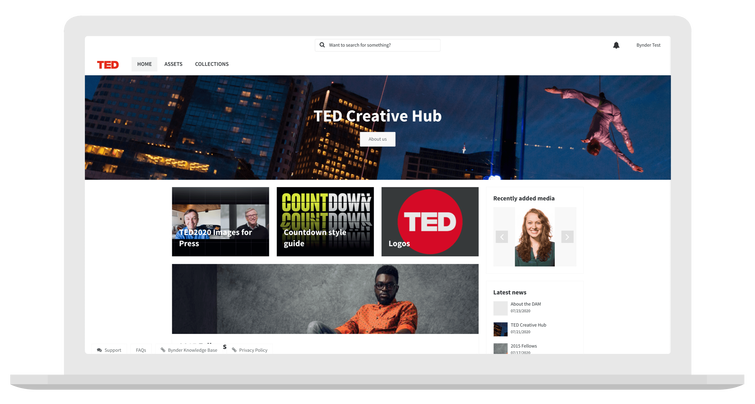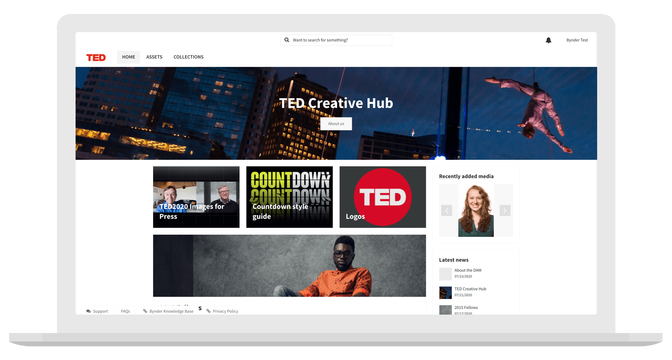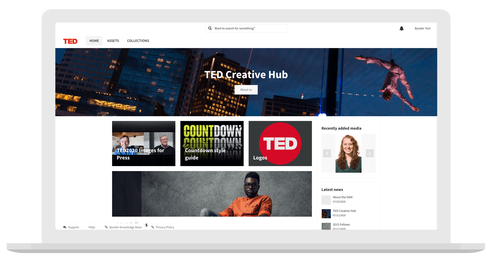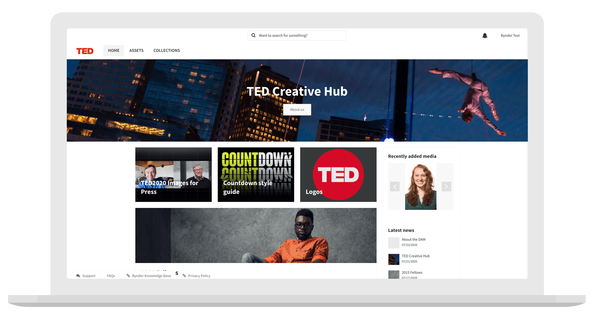 TED x Bynder: a custom solution driven by cooperation
Teams at TED constantly juggle state-of-the-art conferences, events, and promotions at a global level. They collaborate with external agencies and stakeholders and work on very strict deadlines to deliver the high-quality experiences that have been inspiring the planet for decades. What TED needed was a solution that could address their unique use case:
One of the reasons we chose Bynder was because of the high level of customization: the use of metadata and collections to organize content. In all of our research into other DAM solutions, Bynder was the option that offered the most possibility for customization.
When teams work on a tight schedule, the need to streamline processes and ensure smooth communication is paramount for the success of their work– and maintaining sanity when working remotely. Setting up DAM tools in a way that makes sense and benefits the end-user helps achieve this.
The dashboard is clean and well organized. We love having the quick links and the bulk uploader. You can edit the metadata and begin classifying assets while they're uploading, which was something that I didn't see as a part of other solutions.
Saving time when looking for assets is a priority for most organizations. It is for many the single biggest pain point and reducing time spent finding assets is a major contributing factor to increasing ROI. TED and Bynder's onboarding team worked closely together to devise the perfect taxonomy to power the filtering system that makes finding assets easier than ever before for teams at TED.
Most DAMs we looked at had more static folder structures and people just aren't used to working that way anymore. We love Bynder's filters. We've worked really hard to perfect our metadata and get it solid and consistent. So being able to employ that to help the user search our assets is really exciting.
What does onboarding look like at Bynder?
One of the things that was most valuable for us was the weekly check-ins. They kept us on track and accountable for work. It was not just an obligation, it was a pleasure to get everything accomplished for that week and move things forward.
Building a personal relationship with clients, understanding their needs, and setting achievable milestones and goals together is at the heart of a successful, collaborative onboarding process.
Meet our Directors of Customer Onboarding and listen to them as they describe the dedicated, continual relationship between us and our clients that extends far beyond launch and training.
3700+ brands rely on Bynder to manage their digital assets, boost their marketing efforts, and develop tailored solutions to fit their needs. See what Bynder can do for your organization with a free demo with one of our experts 👇

---
---