What's it like to join Bynder?
A day in the life of a new hire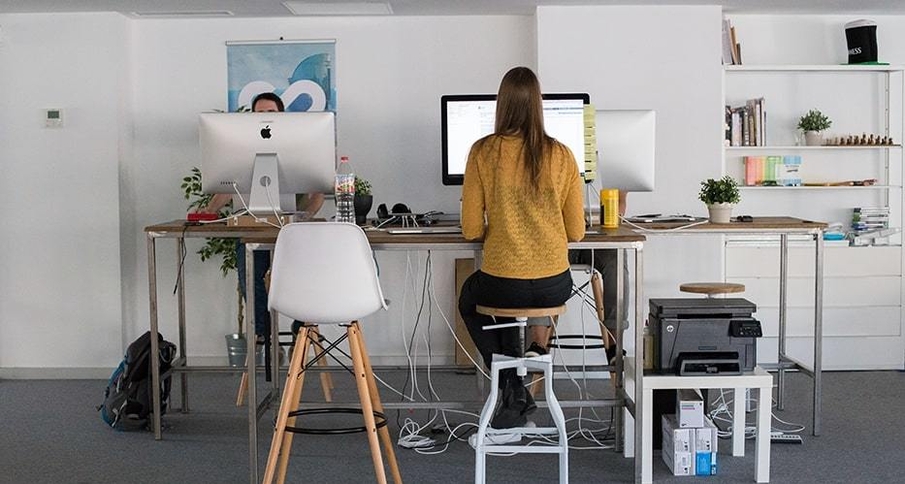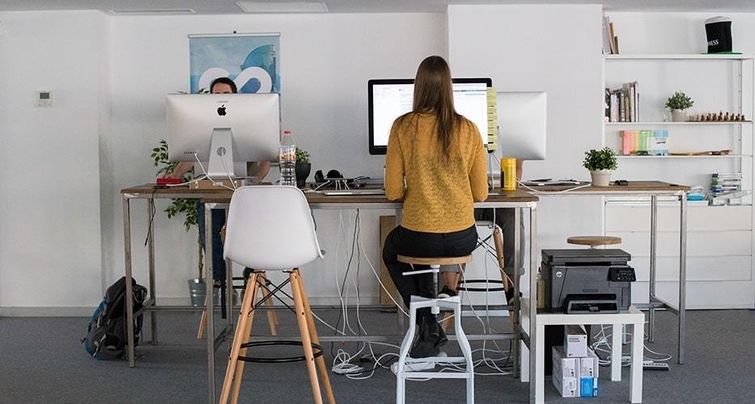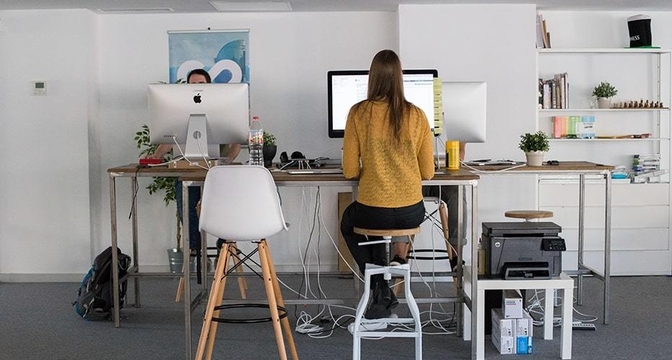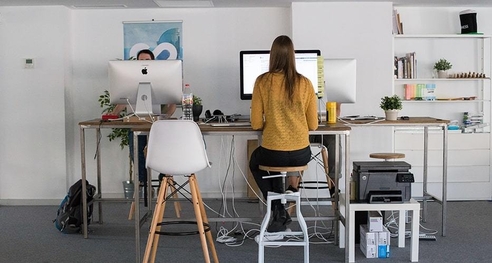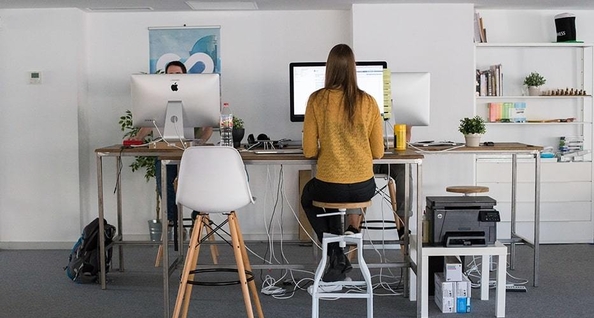 Shaun recently joined the Bynder marketing team where he'll be working as a Copywriter. Apart from being a Wizard of Words, Shaun spends his time listening to music your Grandma hates and falling off his skateboard. I caught up with Shaun after his first week at Bynder to see how he's been settling in.
Hi Shaun, how was your first day at Bynder?
A mixed bag of emotions—my brain kinda hurt, but in a good way! I came in pretty nervous as I didn't really know what to expect, but I felt right at home pretty quickly amongst the Byndies by the end of the day. Although I am still struggling to remember everyone's names. The fact that the nationalities are as varied as a Eurovision song contest isn't helping!
But yes I found it really helpful that already on my first day I had one-to-one meetings with colleagues that I will be working with to find out what they do, and just get to know each other. I really appreciated that they took the time to fit me into their busy schedules. And already I was getting involved with copywriting work for the team on my first day, so it was nice to feel at least a little bit useful!
Did you feel welcomed by the team?
For sure! I think the 'buddy' system is a really cool idea for the newbies too, so you don't feel like a complete headless chicken on the first day—shout out to fellow Copywriter and buddy Nic who definitely had no problem keeping me busy! Being part of the marketing department too, regular communication with fellow team members is part and parcel of the job. Working collectively towards getting a project done really helps to instill a sense of camaraderie—as cheesy as it sounds!
Why did you decide to join Bynder?
Before I joined Bynder, I was working for a media company also in Amsterdam as an editor for TV providers across the globe, but the working approach felt pretty regimented and repetitive—almost like I was in my own bubble. I think I'm someone that loves to always keep learning, so I was really eager to join a company where I could keep pushing myself. Bynder seemed to tick all the boxes as it seemed innovative, still has that proactive startup mentality, and it's bursting with youthful energy where I could really develop myself. My job title may be Copywriter, but the role is so much more than that. Every day seems to throw up something new so I'm always kept on my toes!
As a Copywriter, what attracted you to work in a tech company?
I think my interest in technology is something that you find with most people from my generation—AKA Millennials. As a kid, I grew up during what could be dubbed the 'Wild West' stage of technology and the internet where there was so much pioneering technology that previous generations weren't exposed to. It has become central to how we live our lives. Bynder's forward-thinking attitude towards growth and innovation as a tech company is something I was really eager to be a part of and help promote that message. Even if I am just writing about it rather than developing it!
What did you get up to in your first week?
Meeting a lot of people! Bynder seems to place a lot of importance on introducing new Byndies to as many people in the company as possible—even if their job role is not directly related to what you do. They do this through the Bynder Academy, which is basically a week-long crash-course for all newbies to be introduced to the company's background, what Bynder actually does as a business, and the people who are behind it. So presentations, workshops, team-building exercises—everything to help you feel welcome and ready to go! On top of that, I had a little taste of copywriting by working with the Social Media Coordinator Janelle to proof, edit and write a blog post for the Bynder website—as well as working on this article!
Any advice for potential new Byndies?
I think a lot of new Byndies may find the concept of digital asset management pretty confusing, as it's not exactly a term used in everyday conversation. But I wouldn't stress about it too much, as the Bynder Academy really helps you learn all the ins and outs of Bynder in a way that is understandable and engaging.

I think Bynder prides itself on its open and equal business structure that encourages anyone and everyone to be proactive and pitch ideas, so don't be afraid to speak your opinion!

---

---