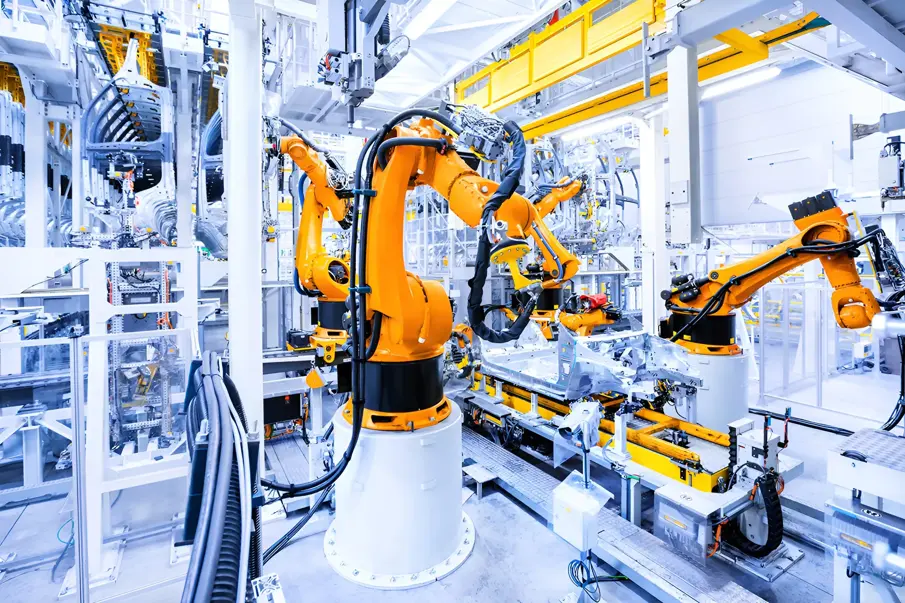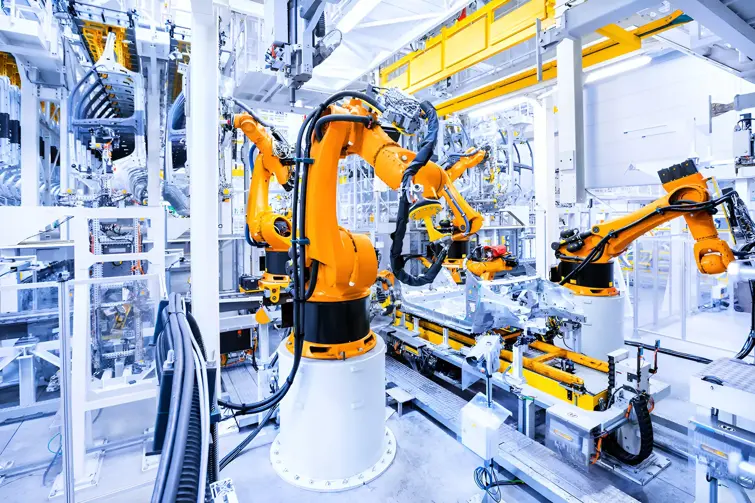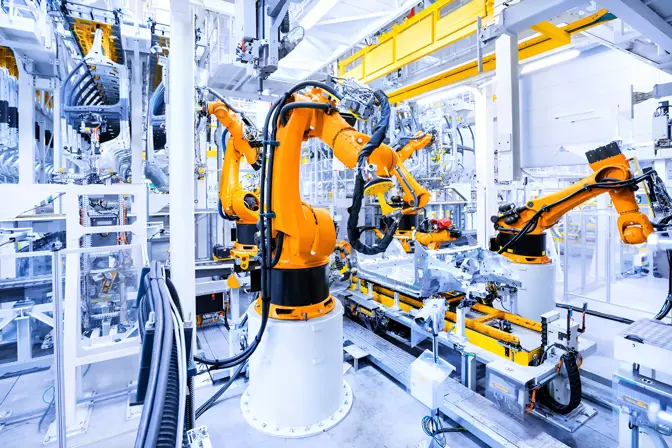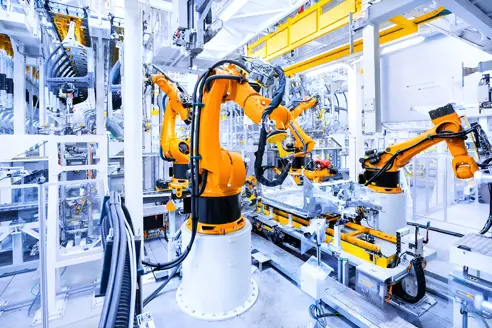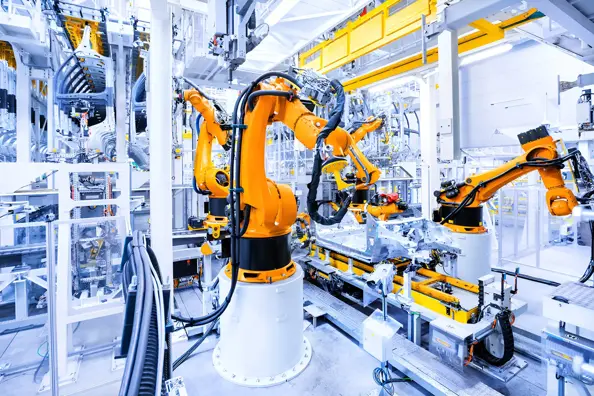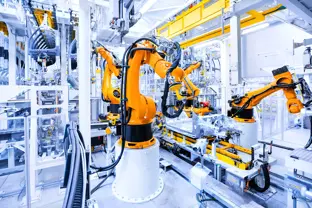 Don't get left behind: future-proof your brand and marketing operations for the digital era with DAM
In today's globally-connected, digital-first market, innovation and speed is the name of the game for manufacturers. Much like any modern industry, manufacturing brands are constantly having to not only adapt, but thrive in a dynamic digital marketplace—while keeping pace with ever-changing consumer expectations.
So much so that 60% of manufacturers are struggling to ensure digital continuity throughout their entire product lifecycles. And successful manufacturing organizations? 92% of them have created a digital vision for the future, while also having a roadmap to monitor progress.
Understandably, digital technologies, the push towards the IIoT (Industrial Internet of Things), and changing consumer habits demand new, forward-thinking approaches to product, sales, and marketing operations if manufacturers are to remain competitive.
So where does digital asset management fit in?
Ideally, at the center of all these operations.
The manufacturing digital ecosystem runs like a spiderweb of stakeholders (think partners, suppliers, marketers, etailers) that all need to create, access, and distribute digital assets.
When you're preparing and launching a new product campaign, time is of the essence and manufacturing companies can't afford to hit any bottlenecks in the process. A well-oiled digital ecosystem depends on a well-oiled digital asset management solution that functions as the "digital workshop" for all these stakeholders to access, collaborate, and distribute content with speed.
Talking practically, how does Bynder actually help achieve better content operations?
Of course, manufacturing is a pretty broad category, and any two companies will each have their own unique set of challenges and needs.
Whether it's the need to centralize all digital assets, drive better brand consistency, deliver faster time to market, or foster more efficient digital collaboration; Bynder has a tailored solution to fit any given organization like a glove.
For the sake of clarity, we'll outline general areas of the content lifecycle—from storing, to collaborating, to sharing—that we're all familiar with, and explain how Bynder enables speed and efficiency along this journey.
For a more comprehensive overview of Bynder's features, check it out here.


How Bynder helps manufacturing brands with...
Access & storage
Clear access to product and marketing materials for the people who need it, when they need it. Sounds straightforward, right? Yet, it's an all-too-common problem among manufacturing companies having to distribute digital assets to external partners and key stakeholders.
Centralizing all digital assets with the ability to find them quickly is the bread and butter of Bynder. And a customizable taxonomy ensures that everyone—from sales to partners to marketers—can search for content in a way that intuitively directs them to the right content based on smart categorizations. That way, time is saved not having to trawl through endless files and folders to find the right assets.
But of course you don't just want to share everything with everyone. That's why you can assign user profiles to different groups of people, which then affects how they can interact with your content. So if you've got a new product prototype that's not quite ready to be launched for partners to access yet, but you still need to work on it internally, you can tailor user access accordingly.
As our assets grew and team grew, we needed a better solution to help us work faster and smarter. I wanted a better way to store assets for my team and also allow them an efficient workflow to access assets during their design process.
Michael Robinson
Creative Director at
Nautilus Inc.
What's more, Bynder is powered entirely by the Cloud, so all you need is an internet connection to get access to the content you need—and our mobile app is especially helpful in providing sales and suppliers with on-demand access when they're on the go.
Sharing & distribution
Making sure digital assets can be shared with the right people at the right time is critical when you've got deadlines and launch dates to meet. Poor content distribution is a common problem, but a preventable one if brands have the right digital infrastructure in place.
Too often, digital assets are scattered across multiple systems, with stakeholders having varying methods of sharing content between one another. This lack of centralization not only creates confusion and miscommunication, but potential security breaches too.
This doesn't just affect the efficiency of content operations—leaking confidential assets to the public and/or competitors can have a huge commercial and reputational impact.
Bynder's Collections feature lets you share groups of assets both internally and/or externally, revoke access at a later date, and tailor what recipients can do with those files, i.e. view-only or full editing rights.
And with our in-built file-transfer service, Bynder Express, there's no need to rely on dodgy third-party file-sharing services that could compromise confidentiality when working with colleagues and/or partners.
This is a great help for manufacturers needing to get content out to partners fast, while also providing peace of mind that you have control over how those assets are used. Just simple, secure, and speedy file-sharing, so you can deliver on those deadlines with confidence.
Creating & collaborating
A lot of inefficiencies in sales and marketing operations for manufacturers are due to the fact that there are so many moving parts and different stakeholders involved in sales, marketing, and product campaign efforts. When trying to coordinate a campaign with designers, regional marketers, partners, and everyone in between, bottlenecks are rife and delayed deadlines are all too common.
A key solution for this is simply getting everyone (quite literally) on the same page. And what's where Bynder's Creative Workflow module comes in. This is where the real work happens: creative requests, asset reviews, approval rounds with partners/distributors, and step-by-step collaborative workflows all in one space, and for all key stakeholders to know exactly what they need to work on to make sure all projects progress smoothly.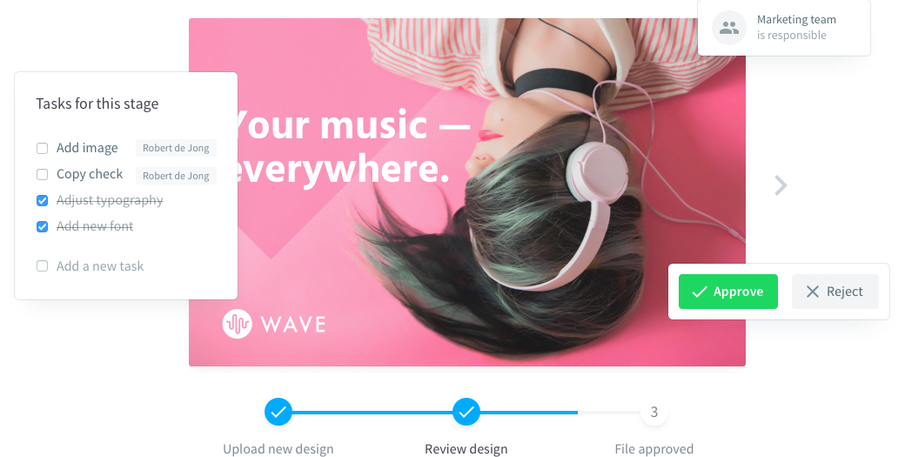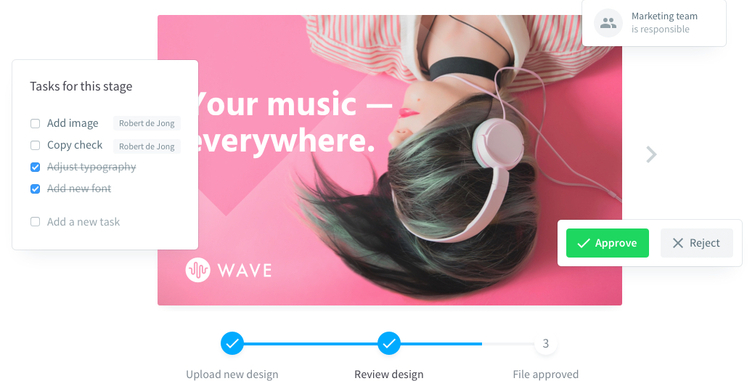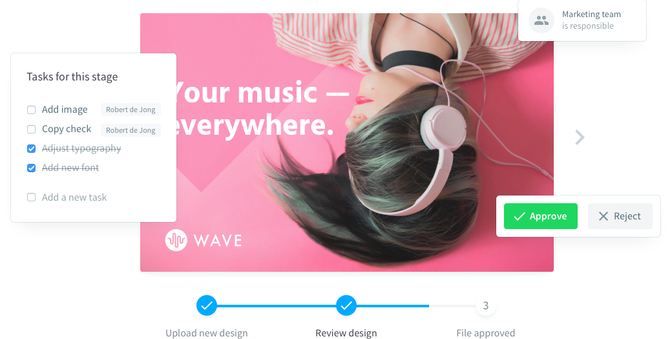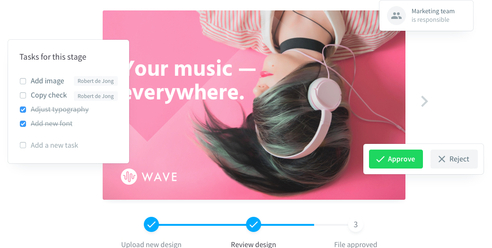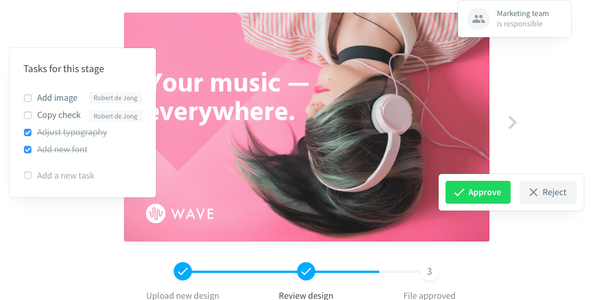 Connecting & integrating
We're all suckers for convenience these days, and we expect as much from our digital tools. After all, they're supposed to make our jobs easier, right?
Digital asset management isn't just about centralizing your assets; it integrates with some of the most popular tech tools (think content management systems, social media plug-ins, design suites) to create an interconnected, centralized digital ecosystem with DAM at its heart.
Considering that manufacturers in particular reap the rewards of a more speedy, efficient flow of information between stakeholders and digital touchpoints, this setup is invaluable.
Less uploading, downloading, and switching between applications = a faster, more efficient digital content lifecycle.

Want to see for yourself how DAM can be the critical cog in the wheel of your manufacturing operations? Book a demo with us

---

---