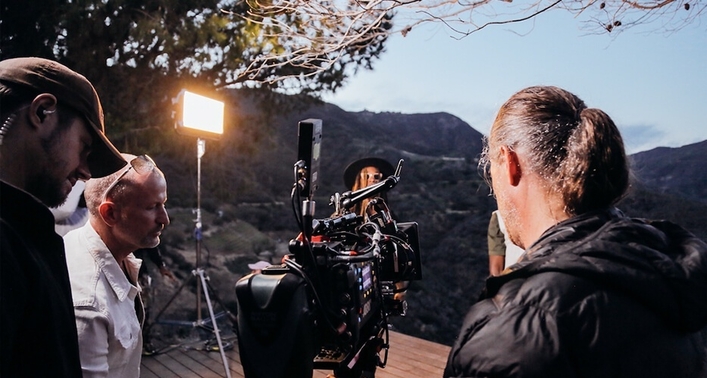 With video predicted to make up 90% of all consumer internet traffic by 2019, it's no surprise that more and more brands are splashing their marketing cash on video marketing strategies—from vlogs to 360 experiences—as a way to engage with the modern consumer. And the results are pretty clear on its value, with the 2017 State of Marketing survey revealing that 79% of consumers prefer to watch a video rather than read about a product.
Yet, as any videographer will tell you, producing all that eye-catching content is hard work. Bulky file-sizes, painstaking editing, and meticulous transcribing can be a real drainer on the time and resources of your marketing team if you don't have the right tools for the job.
That's where file management tools like Bynder can lend a much-needed helping hand to cut down on the manual drudgery and save you precious time and money.
DAM, that's some speedy production
A typical video goes through a number of different production stages—and people—before it's ready for the world. If you haven't got a workflow set up that clearly defines who should be doing what, and when, and at each stage, chances are you're going to be causing a lot of unnecessary miscommunications and time wasted.
With Bynder's creative project management tool, both your team and external agencies have one central platform to assign and review tasks, see who's responsible for what, track deadlines, and generally have a much clearer oversight on how the production process is progressing.
Once the content brief is uploaded to the workflow, Bynder will guide each team member through their assigned tasks via automated emails, to-do lists, and easy-to-see feedback. When everyone is happy that the video is ready to go, then it's automatically added to the digital asset library for your team to view, download, and share.
Always find what you need, when you need it
As with many other files aside from video, a digital asset management system like Bynder gives teams a better way to organize their content so that everyone's on the same page. By storing your stuff in a DAM, there's no need to pester your videographer for a video you desperately need.
Bynder uses file filters to help you find what you want in an instant, without having to know the exact filename. Video files are assigned metaproperties upon upload, which can then be used to filter results when you're looking for that one particular video.
For instance, if you want to find a vlog featuring Dave from PR, then you could simply apply a "vlog" filter and a "Dave" filter and you'll instantly get a list of relevant videos. That means no more mindless browsing through endless folders, and Dave gets one less distraction!
Simple and secure sharing
Hitting those email attachment file size limits can be a real pain, and sending videos via unsecured file sharing tools is never ideal. So, what's the alternative?
With Bynder, video files can be shared with others directly from within the DAM. The user just needs to click on the video, click share, and type in the name or names of the recipients who will receive an email notification of the shared file.
Don't get caught out using an old version
When revisions are made to your videos, there is always the risk that people miss the memo and keep using the old one. With Bynder, all files have version control. So, when a video is updated or edited, the original file is automatically overwritten, and there's no need to reshare.
Bynder digital asset management supercharges video marketing, allowing you make better videos—faster. Check it out yourself with a free Bynder trial.
---
SEO Specialist
---