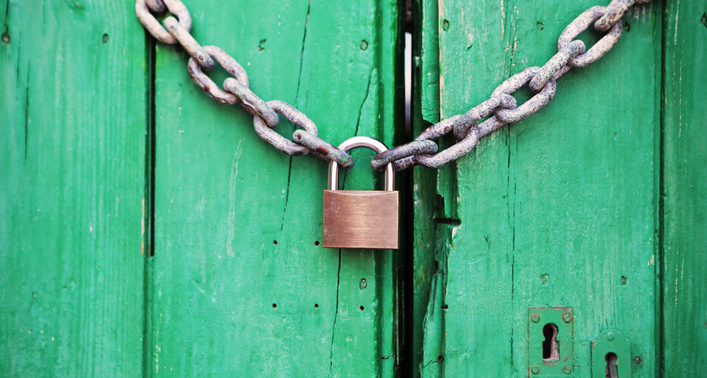 Bynder values your privacy above all else, which is why we make sure to abide by the highest possible security standards. We also like to keep our ear to the ground in terms of any recent developments that data laws around the world undergo. This blog is a case study into how European data protection policy works.
The current European Data Protection Directive (95/46/EC) (the law governing all EU-based data protection standards) was first implemented in 1995, back when the internet as we know it today was still in its infancy. It was put in place to protect both free movement of data, and the individuals effected by the processing of personal data. The directive also established the minimum data standards for all European member states, and as such was subsequently implemented by each member state. The directive also supplants any national data protection laws member states may have.
Out of the policy's 9 key principles, the one that is of paramount importance to Bynder is the principle on the confidentiality and security of data processing. Namely, the directive stipulates that the party responsible for data control has to take it upon themselves to take appropriate measure to protect data against accidental or unlawful destruction or loss, unauthorized modification, unauthorized disclosure, or unauthorized access. As such, Bynder is bound by European law to protect the data of its users to the best of its abilities.
The European Parliament is also currently holding talks on possibly reforming the European Data Protection Directive. Any such reforms will be intended to further strengthen data protection within Europe, and will include an adjustment of the laws as they pertain to the current digital situation. Moreover, the European Commission intends to unify existing European and national data protection laws in order to create one expansive European data protection regulation.
In particular, the reforms will touch on the following matters:
Strengthening the rights of data subjects, particularly with regards a comprehensive ban on transferring data outside of EU borders illegally
Profiling only occurring with the express consent of the individual in question
Stricter penalties for data breaches: fines in the shape of at least 5% of global sales revenues
An obligation to appoint a data protection officer for all companies that process the data of at least 5,000 individuals per year
Bynder's storage partner is Amazon Web Services (AWS). AWS is a global innovator in the field of data protection. AWS data centres secure all data stored under their auspices by using sophisticated electronic monitoring and multi-factor access control systems. Additionally, work environment monitoring systems minimize the effects of service interruptions.
In addition to complete data protection and data isolation, AWS infrastructure itself provides optimal availability.
All incoming and outgoing AWS traffic is processed via SSL connections that have their own unique key. Within Amazon data centers, data is also secured physically. So secure is AWS storage, that it has become the data security standard for the credit card industry (DSS/PCI) as a Level 1 Service Dealer.
For more information on Bynder's data security policies, please go here.
---
Marketing Intern
---